Sonlight students exemplify academic excellence, creativity & servanthood. Congratulations to our 2016 Sonlight scholarship winners! Like so many Sonlight students, they have a heart for learning, exhibit exceptional character, are active in their communities, demonstrate leadership skills, are creative, cultivate spiritual depth and are well-prepared for the academic rigors of college.
What part does a Sonlight homeschool education play in the past successes and future goals of these students? All have completed at least five Sonlight History / Bible / Literature programs (including high school-level programs). Their exceptional talent, along with an eagerness to follow God's leading, make it a joy for Sonlight to invest in their continuing education.
Sonlight has awarded almost 1.25 million dollars since we began the scholarship program, including $88,000 over the next four years to these 12 winners. We look forward to seeing all God does in and through them as they take what they've learned – through Sonlight and their homeschool experience – into college and the world beyond.
$20,000 Scholarship Winner
($5,000 each year)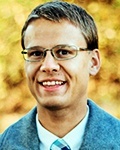 The oldest of eight children, Robert "Bobby" Norwood of Siloam Springs, AR, has been studying with Sonlight since preschool. "And I loved it!" he reflects. "I can't imagine not having access to all those great books." Among this top scholar's interests, adventures and accomplishments: Eagle Scout at age 15; church/youth group vocalist, guitarist and worship leader; missions trips, from Iowa to the Dominican Republic; New Life Ranch, OK, leadership development training; photographer and business entrepreneur; swim and cross country participant; poet/writer; student government board member; and federal employee. "Perhaps the most disciplined student I've met, Robert seeks to serve others and glorify God by exhibiting high character, self-discipline, reliability and leadership," his pastor of more than a decade observes. The National Merit Finalist, who scored 2210 on the SAT and a 36 composite on the ACT, will study at the United States Military Academy at West Point, with the goal of becoming an Army officer upon graduation.
$10,000 Scholarship Winners
($2,500 per year)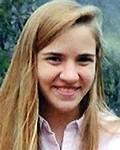 Isabelle Coleman of Augusta, GA, has studied with Sonlight for 12 years. Despite an ADHD diagnosis, Isabelle has persevered, achieving excellence in her many endeavors, as evidenced by 28 awards from Science Olympiad competitions. A National Merit Commended Student, she has been inducted into the National Classical League Honor Society and the National Homeschool Honor Society. She's also a gifted singer, actress and artist who has soloed, played principal roles and filled her family's home with creative expression. A self-described relational individual who desires to pursue a career in occupational therapy, Isabelle notes, "When you show a personal interest in not only a patient's physical care, but also the emotional life, the Lord often opens a door to form a more intimate connection."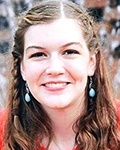 Kathryn Gage of Flint, TX, likens her life to a friendship bracelet of many threads that are being woven together into a beautiful design. Preacher's kid, homeschool student, bibliophile, writer, puppeteer, karateka, teacher, cellist, childcare worker and volunteer: These are some of the colorful strands that comprise her life. A primary thread is a love of reading "the best [Sonlight] books," which she's been enjoying since kindergarten. "I've been writing all my life, mimicking my favorite books and authors. I have characters in my head with unique tales to tell," says the aspiring author, who plans to pen stories that glorify God and inspire the next generation of teenagers. She'd also like to become a children's minister, adding "an exquisite thread in the pattern of my life."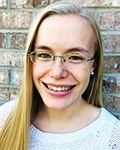 Carolyn Raquet of Beavercreek, OH, loves problem solving. Understandably, she's considering college studies in molecular biology or engineering. "From the heavens to the atom, God created the mechanics of this world to be an organized and finely tuned dance," she appraises. The National Merit Finalist, who also scored a 34 composite on the ACT, is additionally a gifted musician (piano and viola) with creative culinary skills (e.g., the "Carol surprise"). She was handpicked for Project Protégé, an elite group of youth invited to play with the Springfield Orchestra. A highlight of her life thus far? Serving as nanny, at age 15, for a Christian family working in the Middle East. "Sonlight's emphasis on people groups around the world provided the foundation for my desire to see all nations worship Christ," Carolyn affirms.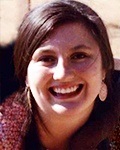 Caroline Willett of Virginia Beach, VA, struggled to read early on. Some years later, after much hard work and vision therapy, she competed in the Scripps National Spelling Bee, not once but twice. She's a member of Phi Theta Kappa Honor Society and the National Society of High School Scholars, a competitive swimmer and figure skater, an accomplished violinist and pianist, and a middle school choir director. She volunteers in a therapeutic horse riding program for disabled kids and, with her sisters, has a cookie ministry to shut-ins. A Sonlight student since the age of four, Caroline loves science and has wanted to be a doctor from her youth – a calling confirmed by recent missions experience. "God is great, and He has given me a beautiful purpose," she says. Caroline hopes to attend Wheaton College.
$4,000 Scholarship Winners
($1,000 each year)
Sonlight will additionally award these eight outstanding students a $1,000 scholarship for each year of college, up to four years: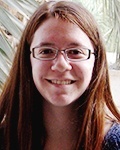 Alison Bell of the Middle East has been programming computers since the age of 11, branching out to website design and systems administration. She took Advanced Placement computer science her freshman year and scored a perfect 5 on the exam. A National Merit Commended Student, she scored 2210 on the SAT. A Sonlight student from Pre-K through 12th grade, Alison exemplifies a Love to Learn attitude: In her freshman through junior years, she read 169 additional books beyond the curriculum! She composes and plays music, has written several novellas and regularly blogs on the website she designed and developed. She's also fascinated by linguistics and enjoys constructing realistic languages based on research and imagination. Alison envisions a future as a computer programmer trained in linguistics, "reaching hundreds of people groups for God's glory."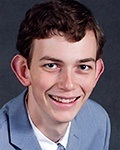 As a child, William Jones of Salisbury, NC, confided in Mom that one day, he'd homeschool his children. William and his brother, who are close in age, began the Sonlight adventure with shared studies. Fast forward to the present: a National Merit Finalist who earned a 2360 on the SAT and a composite score of 35 on the ACT, William is now poised to attend veterinary school. The modern-day Renaissance man – violinist, actor, poet, political participant, farmer/rancher, public speaker, explorer and community volunteer – desires to become a well-rounded, informed and engaged citizen. His ultimate goal, he reflects, "is not only to provide comfort to all creatures, but also to act with integrity and do my best work for God's glory."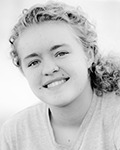 Sarah Kreutner of Vinton, IA, has an insatiable love for learning and creating: emergency medicine, writing, calligraphy, crafting, drawing, painting, photography, music and more. One of her photos has been displayed at the Smithsonian Institute. She's a published poet, as well. Sarah has won numerous 4-H awards, including the National Leadership Award, has exhibited at the State Fair, and was recently crowned Benton County Fair Queen. A willing helper at her church, she teaches children's Sunday School, is a longtime soloist, assists with the church's TLC Preschool, and befriends the elderly. She plans to attend Iowa State University. "A communications degree will fit countless trades, in addition to Servant of God," she muses.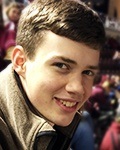 Jonathan McGee of Sherman, TX, designed and built a life-sized Gibson electric guitar from LEGO® bricks, exhibiting the kind of creativity that he also made good use of in his involvement with a local homeschool robotics team. Jonathan is quick to offer his time and talents wherever needed: mission trips to Guatemala, worship team ministry, packing lunches for hungry kids, and building a prayer garden for the homeless, to name a few worthy endeavors. Gifted in mathematics, science and music, he scored a 33 composite on the ACT. He's also an Eagle Scout and athlete who plays varsity-level basketball. Homeschooled with Sonlight for the past nine years, Jonathan has been accepted at Texas A&M University, where he'll study electrical engineering. "My goal is simple: to follow God and to use His gifts to His glory," he states.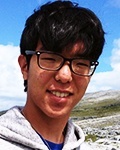 Yukang "Kevin" Park of Ireland is a leader whose name means "gentle and strong." As a preacher's kid, Yukang has lived in four countries. Wherever he goes, service to others is his hallmark. A gifted cellist, he often leads church worship. A frequent volunteer, Child Evangelism Fellowship and teaching English to non-native speakers are endeavors dear to his heart. He's an actor and an athlete, with a penchant for dramatic performance, speed skating, soccer and Tae Kwon Do. He foresees his role in life similar to that of an orchestra conductor: "Sometimes I gently draw out the music in a beautiful, soft piano. At others, I drive out a powerful, charismatic forte with strength. My job is to tie everything together into an effort that results in something greater than the sum of its parts."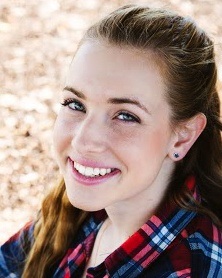 Allison "Allie" Rowell of Hixson, TN, excels in learning foreign languages and is fascinated by worldview studies. As a frequent traveler on mission trips, she's brought joy to the elderly and disabled by helping with home maintenance projects here in the states; she's also taught VBS, played with the children, and danced in the rain in Haiti. Yearbook, piano, choir and worship team are a few of her favorite things. And basketball: She started playing in eighth grade, rose to varsity level and has since organized a camp to teach middle schoolers the sport. Contemplating her future, Allison mentions several Bible verses that guide her way: Deut. 31:8; 1 Chr. 16:24; 2 Cor. 12:9; and her favorite, 1 Thes. 5:24: "Faithful is He who calls you, and He also will bring it to pass."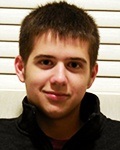 Mark Shaklee of Stillwater, MN, has been studying with Sonlight since kindergarten. "Consequently, I consider myself not just a homeschool graduate, but a Sonlight graduate, as well," he states. Marks plays varsity soccer, was nominated team captain by his fellow players, and received All-Conference recognition for his skills. Off the playing field, he's involved in children's ministry at church, facilitates student-lead prayer after services, and is a drummer on the worship team. A National Merit Semifinalist, he scored 2260 on the SAT and a 33 composite on the ACT. Like his father before him, he plans to pursue a materials science degree, most likely at the University of Minnesota. "My goal is to give 50% of my personal income to fund full-time missionaries," he projects.