Please meet and join us in congratulating these exceptional Sonlight-educated students who are poised to make a difference in the world. As the winners of our annual Sonlight scholarship competition, they have each been awarded $20,000, $10,000, or $4,000 for college.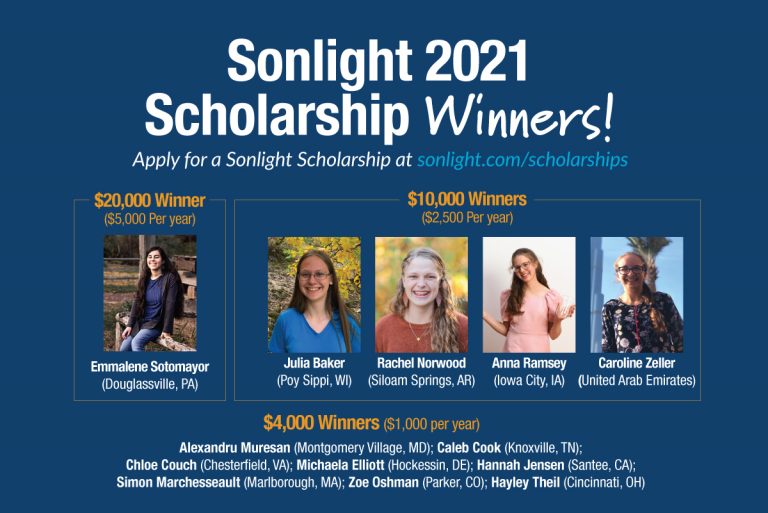 Many of these students have used Sonlight since they were young. They're headed into careers in engineering, arts, education, and more. Most are headed to their college of choice, and many have superb SAT or ACT scores.
But they are also kind, big-hearted young adults. Through ministry and volunteerism, they live life with Jesus in their hearts and long to share God's kingdom with the world.
$20,000 Scholarship Winner: Emmalene Sotomayor of Douglassville, PA
Awarded $5,000 Per Year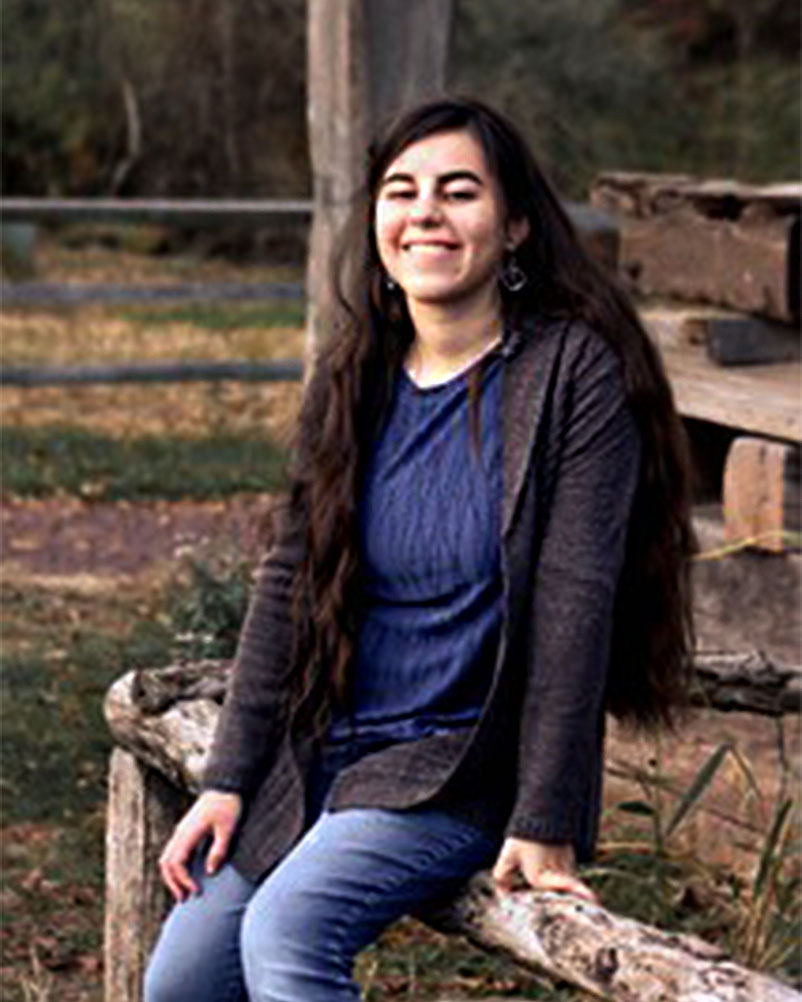 Emmalene Sotomayor of Douglassville, PA has used Sonlight throughout her entire education and has excelled academically, being named a National Merit Commended Scholar based on her PSAT scores. She doesn't stop with academics, however. Her list of extra-curricular involvement fills an entire page!
Emmalene is musically talented and plays for the youth band at her church, took 2nd place at a local fiddle festival, and played violin in orchestras throughout her high school years. She is also a talented writer (we'd like to think that all of those Sonlight books gave her some inspiration!) Emmalene is the creator and editor of the World Changers Homeschool Association newspaper and has written three novels. The first of these novels was completed at age 8.
Somewhere between all of her writing and musical talents, Emmalene finds time to serve at her church in the nursery and children's classes, serve as a student leader in her youth group, and has participated in two mission trips in Costa Rica. "Emmalene is a natural leader!" observes the outreach coordinator at her church. "She does not seek the spotlight and is willing to grow and work hard." She also notes that Emmalene's self-motivation likely stems from her accomplishments in homeschooling.
In the future, Emmalene wants to attend Liberty University and study to be an English teacher. She considers herself "fortunate to have an education based on God's Word," and wants to "bring God back into academics through (her) choice of thought-provoking books" for her future students.
$10,000 Scholarship Winners: Julia Baker, Rachel Norwood, Anna Ramsey, and Caroline Zeller
Awarded $2,500 Per Year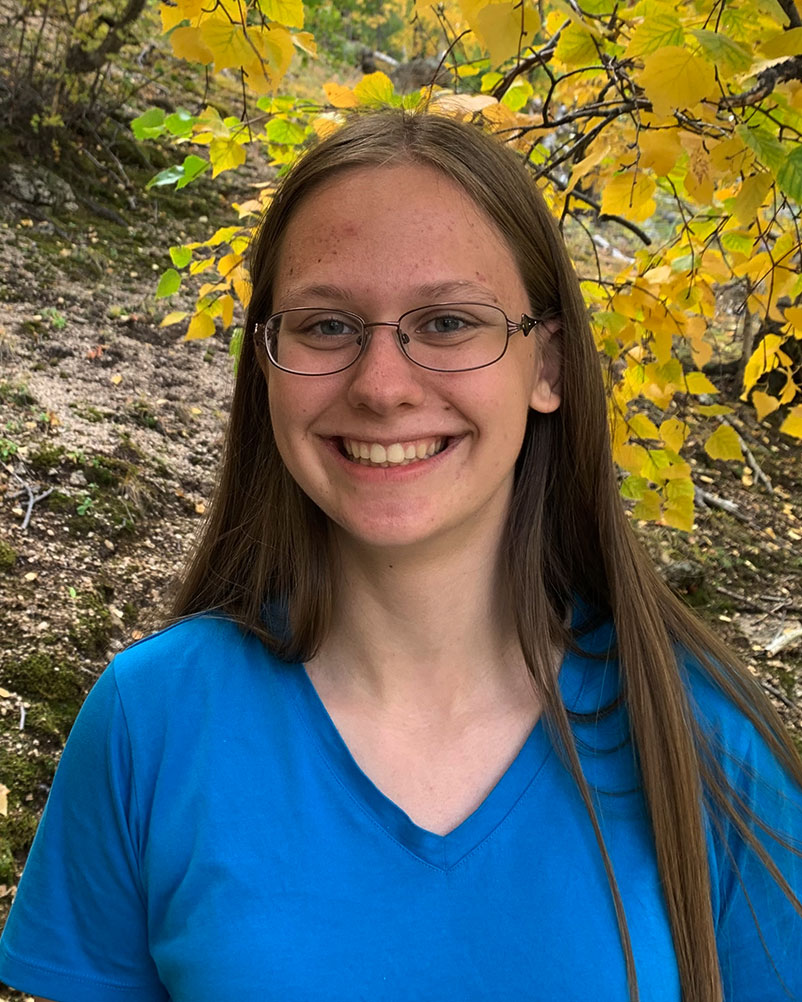 Julia Baker of Poy Sippi, WI describes her life as a conglomeration of "midnight airplane trips and homeschool on the road." She grew up in a missionary family and has spent many of her growing up years in Kazakhstan. She serves alongside her family by acting as a Kazakh translator, tutoring in English, and leading youth activities, Bible studies, and discussions. Providing childcare, participating in evangelism events, and leading summer camp activities round out her diverse list of ministry activities.
Julia is artistically gifted and enjoys experimenting with drawing, painting, sculpture, and textiles. One of her paintings is a collage of pictures depicting her family's missions activities. She also leads worship and teaches guitar to beginners. She writes poetry, too, which her father describes as "heartfelt and poignant." A short novella inspired by her experiences growing up in a foreign culture was recently added to her portfolio, as well.
Having used Sonlight throughout her entire education, Julia intends to turn her love of learning into a career. As a teacher, she wants to either teach at a Christian school in America or overseas as a missionary. One thing she's certain about; she definitely wants to homeschool her own children one day. While Julia plans to attend Concordia University Nebraska, she knows firsthand how plans can change. She says, "I want to continue living as a child of God, learning from the back seat of the car…as He guide(s) me on this new portion of my life."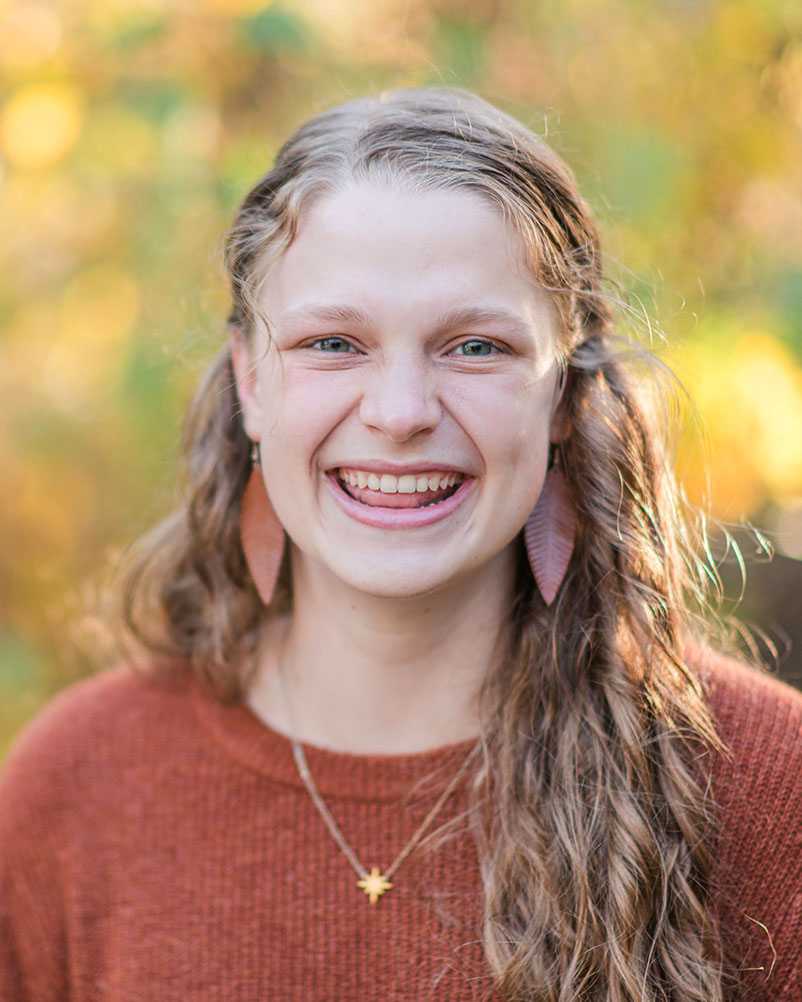 Rachel Norwood of Siloam Springs, AR is described by her associate pastor as the epitome of a "humble, Christ-centered servant." He's seen this firsthand as he watches Rachel lead worship for youth group, lead a prayer group, help with childcare, and volunteer in audio/visual. She also volunteers with an organization that helps children with special needs and serves as a tutor for children who are falling behind in their studies. Rachel's servant heart hasn't distracted her from her own academic achievements. After many years of learning with Sonlight, she scored 33 on the ACT.
Rachel is also a gifted athlete and was a varsity volleyball player from 8th-12th grade. Her coach says that Rachel was a "leader both vocally and by example to the other girls on the team." Rachel's leadership doesn't stop there…she completed three tiers of a leadership development program and graduated summer 2020. In addition to volleyball, she took ballet classes for nine years, and taught ballet classes for three years.
John Brown University has been Rachel's first choice since childhood, but it took her several years to determine what she wanted to study. When Rachel was young, first responders were called to her house for a medical emergency. Remembering how calm and reassuring the paramedics were, Rachel began to consider a career path as an emergency responder. She's put in the research, riding along with local police and fire department, and plans to have her EMT (Emergency Medical Technician) license before she graduates high school. In college, she wants to minor in Spanish to allow her to communicate with an even wider range of people and help them efficiently.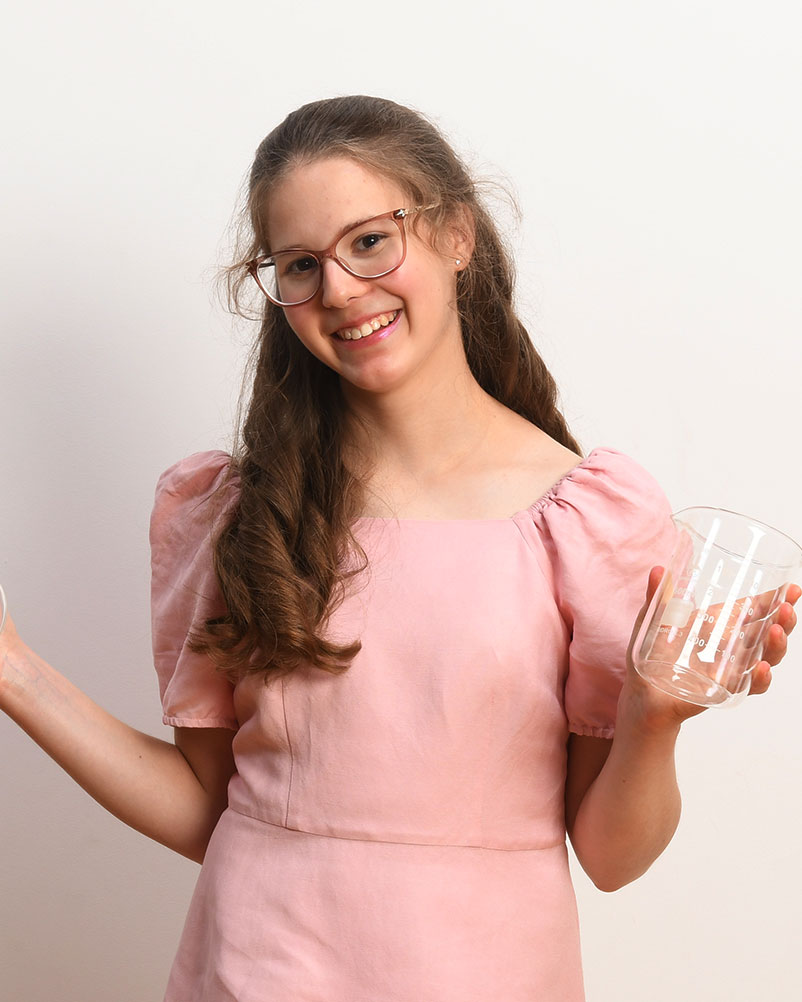 Anna Ramsey of Iowa City, IA scored a 35 on her ACT, receiving perfect scores in both English and Reading. As one of her academic mentors states, "Anna will never be satisfied with mediocre work. She will excel!"
And excel she has, in a diverse range of activities. Anna is a talented musician and plays in an advanced violin ensemble and an advanced orchestra. She takes violin, piano, and voice lessons. Academically, she shines in her involvement with the Future Problem Solving individual and team competitions, which require students to analyze problems, brainstorm solutions, and explain the most promising solution. Anna has placed third internationally in this competition, outranking problem solvers from 31 states and several countries.
Anna's academic pursuits extend to her work as a student lab assistant in the Anatomy and Cell Biology department at the University of Iowa, where she is involved in a research project studying cell migration in embryonic development and cancer metastasis. The professor in charge of the study notes that Anna has accomplished more than many of the undergraduates performing research in the lab.
In the future, Anna intends to study biochemistry in the hopes of someday running a research lab. She intends to focus on her research on neurological diseases because of her belief that, "We are made in God's image, and no other organ reflects this as powerfully as the brain."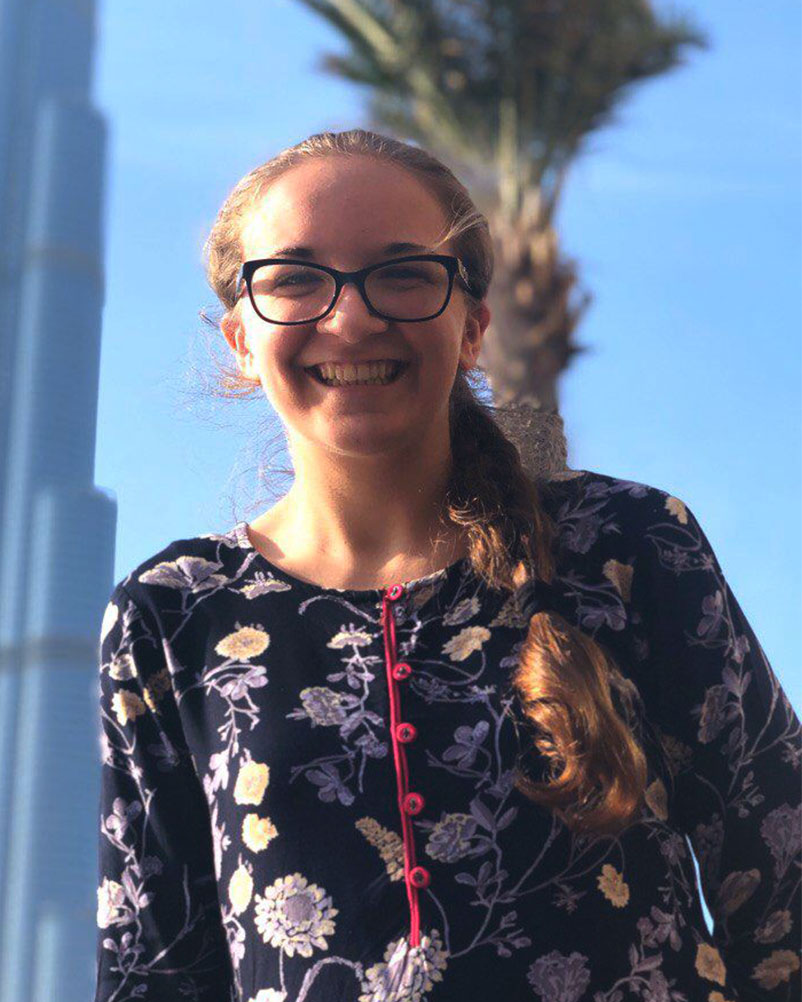 Caroline Zeller of United Arab Emirates has used Sonlight throughout her high school years. She developed a love of great literature that grew into a small book club at her church. Caroline is very creative and enjoys sewing, embroidery, painting with watercolors, and any opportunity to give away handmade gifts as an encouragement.
Much of Caroline's extracurricular involvement centers around her church, where she leads Bible studies, serves in children's ministry and kid's choir, and participates in youth group. She has gotten a head start on theological studies through helping her father at the Theological Seminary that her family runs. She is involved in marketing activities for the seminary, and has audited many graduate-level Bible and theology classes. Some of her favorites were Apologetics and Expositions of Proverbs, Revelation, and Hebrews. Caroline took the exam for her Psalms class, "just for fun", and scored in the high 80s. When reflecting on her life, her greatest desire is for it "to be a life glorifying to God." She wants to attend Master's University, where she is considering studying special education or occupational therapy. Caroline is open to living anywhere in the world that the Lord calls her; growing up as a missionary kid in Delhi and Dubai has made her comfortable with different cultures.
$4,000 Scholarship Winners: Caleb Cook, Chloe Couch, Michaela Elliot, Hannah Jensen, Simon Marchesseault, Alexandru Muresan, Zoe Oshman, and Hayley Theil
Awarded $1,000 Per Year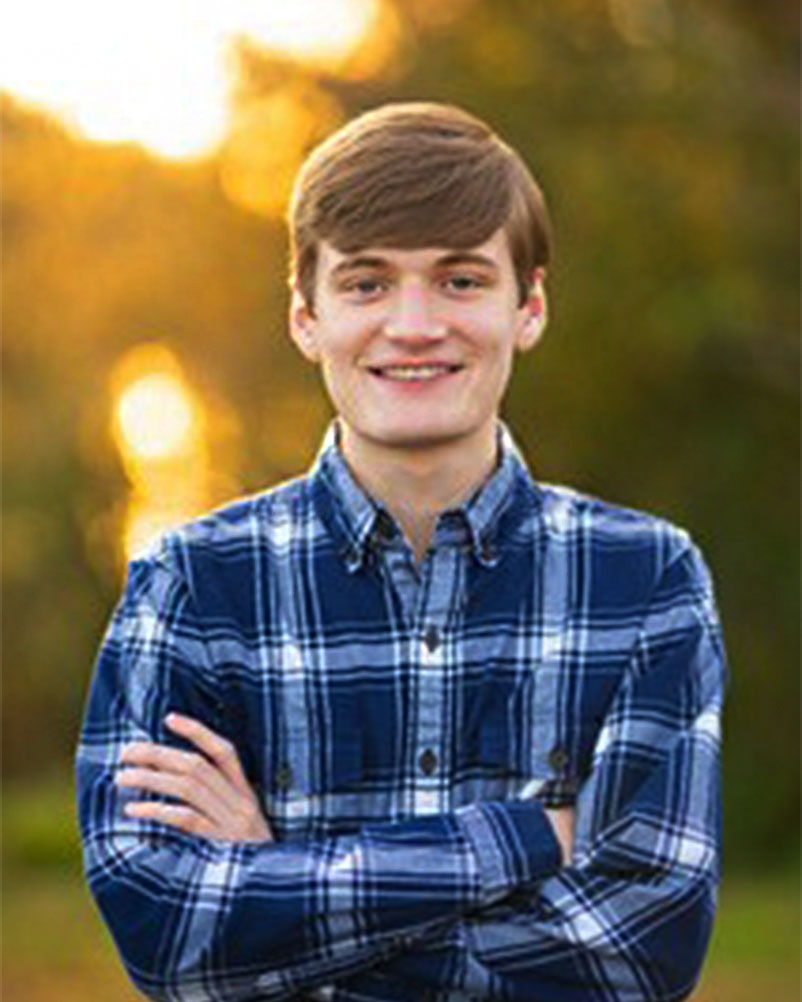 Caleb Cook of Knoxville, TN is described by his track and cross country coach as remarkable in "his commitment to excellence in both scholastic and athletic endeavors." Those athletic endeavors include cross country, track & field, and participating in a church basketball league.
Caleb is involved at church in more facets than just basketball. He has participated in two mission trips and is involved in student leadership with his youth group. He also volunteers weekly at a Boys' and Girls' Club with others from his youth group.
Caleb's small group leader at church notes that Caleb is "very disciplined and self-motivated to learn. Not only academically has he thrived, but…he has a solid biblical background as well, and this shows in his ability to recall stories and teachings from the scripture." Caleb's discipline in learning is evidenced through his exemplary ACT score.
In the future, Caleb intends to become a Physician's Assistant. After reading a book about a medical missionary in Africa, he became inspired to use his medical training as tool to bring the Good News around the world. For his undergrad, he wants to attend Union University and study biological science.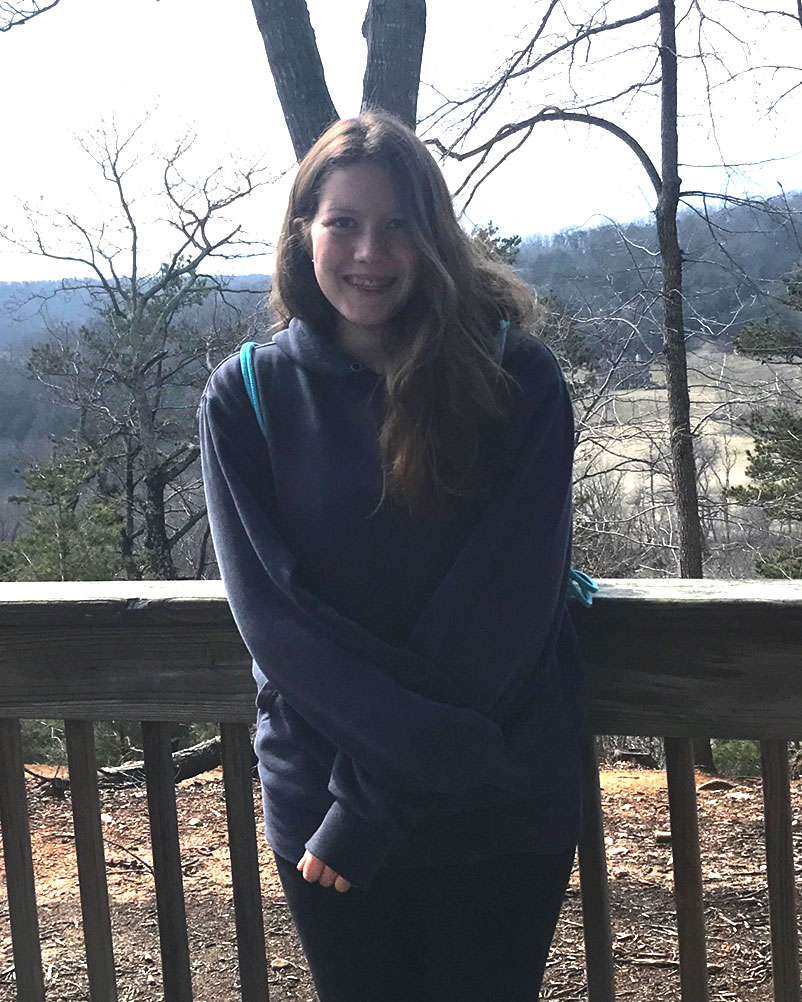 Chloe Couch of Chesterfield, VA lives with a "servant-oriented approach to life." As a high school student, she has served as a youth soccer coach. She also volunteers with the Civil Air Patrol and Youth Conservation Leadership Institute. In the Civil Air Patrol, she was given a great deal of responsibility planning and teaching classes to guide new recruits through the beginning stages of the program. As a result of her leadership and communication skills, her team was the first to have a 100% graduation rate within the squadron.
With her Youth Conservation Leadership Institute involvement, Chloe implemented a project focused on environmental stewardship. The program coordinator says that "Seeing Chloe tackle littering, an issue she feels strongly about, demonstrates how (she) both cares for her community and does something about an issue rather than ignore it."
While Chloe is unsure what major she wants to pursue, she knows that she wants to go to a Christian college so that her "spiritual life will grow along with (her) academic knowledge." Chloe's university of choice is Southern Adventist University.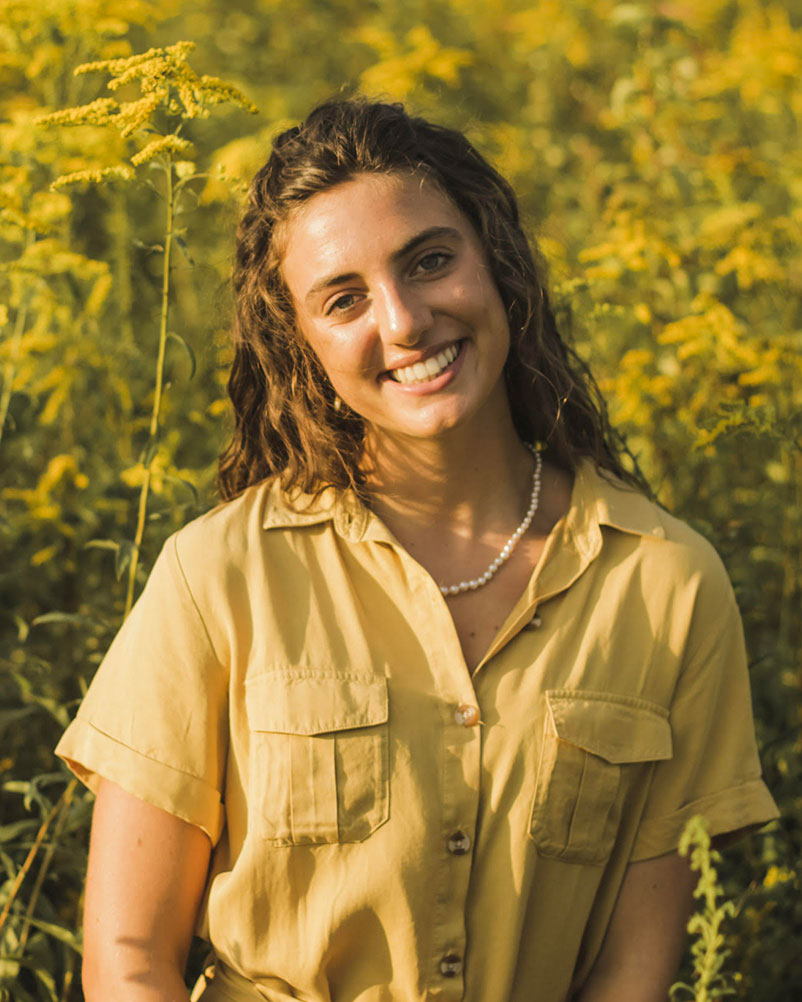 Michaela Elliot of Hockessin, DE began using Sonlight in Kindergarten, and hasn't stopped since! With Sonlight at the core of her academics, Michaela still had the opportunity to participate in sports and extracurriculars at a local Christian school.
Michaela plays varsity soccer and basketball and is also a member of a traveling soccer team. She will continue to play soccer for Messiah University after she graduates high school. In addition to her athletic pursuits, Michaela is a youth group leader and a kids camp chaperone at her church. She is also on several worship teams.
Since 2016, Michaela has fostered 150+ dogs and puppies for the Delaware Humane Association. The executive director of the humane society describes her as "one of the most well-rounded and mature teenagers I've ever met."
Spurred by her strong passion for both spiritual and physical health, Michaela's goal is to major in Exercise Science in order to pursue a career in personal training or life coaching.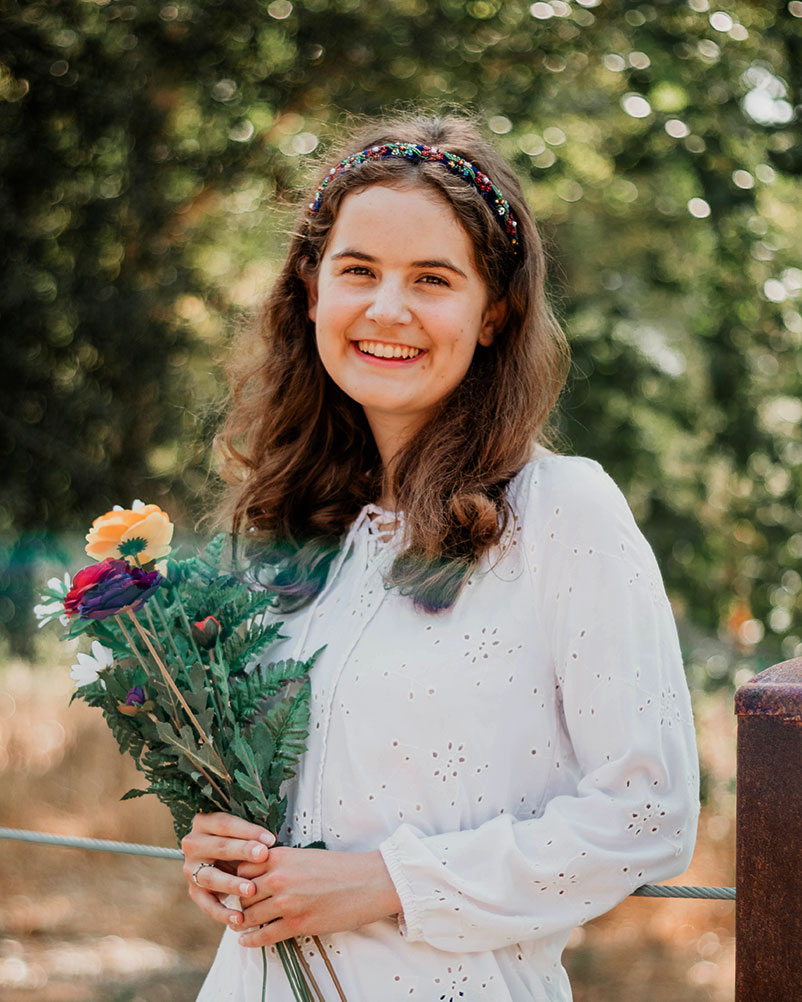 Hannah Jensen of Santee, CA is a "gracious and intelligent scholar who believes passionately in the power of stories to change people." She's used this passion to drive her success as a competitive debater. Competing with ninety debaters at one tournament, Hannah was one of only three competitors to achieve a perfect 6-0 record. Her love of story also extends to creative writing, and she publishes much of her work online with the intention of sharing Biblical truth through her stories.
Hannah's pastor expresses his gratitude for her "kindness and creativity" in her service at church. Her servant's heart extends beyond church into her participation in drama, which she has not only acted and sang, but also coordinated younger actors.
Hannah plans to continue writing and exploring her passion for stories, books, and movies throughout college. She's choosing between two Christian universities, and is considering a career in either editorial and publishing work, or film and movies.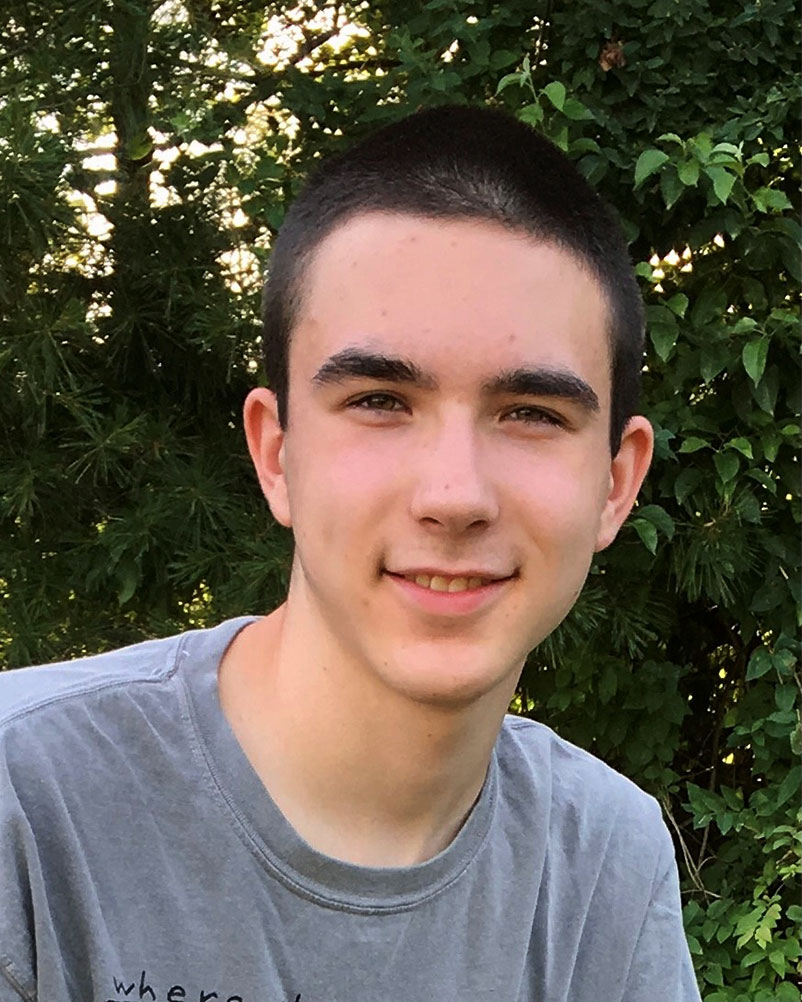 Simon Marchesseault of Marlborough, MA has used Sonlight throughout his entire education and scored a 1350 on the ACT. His extracurricular activities include his involvement in the Civil Air Patrol. Simon is the highest-ranking cadet in his squadron, and he mentors lower-ranking cadet leaders. His service and leadership continues into his church involvement, where he is an active member of the worship team. The worship pastor at his church says that Simon does everything as if "He was doing it for the Lord."
Simon trains and competes in agility with his dog, Timmy. He has titled in two American Kennel Club Competitions. Timmy and Simon also compete in nosework competitions, where the dog is trained to detect scents. They have earned three titles in this area, as well. His training instructor calls him a "phenomenal trainer and handler."
In college, Simon plans to attend Liberty University and begin his path towards becoming a professional commercial airline pilot.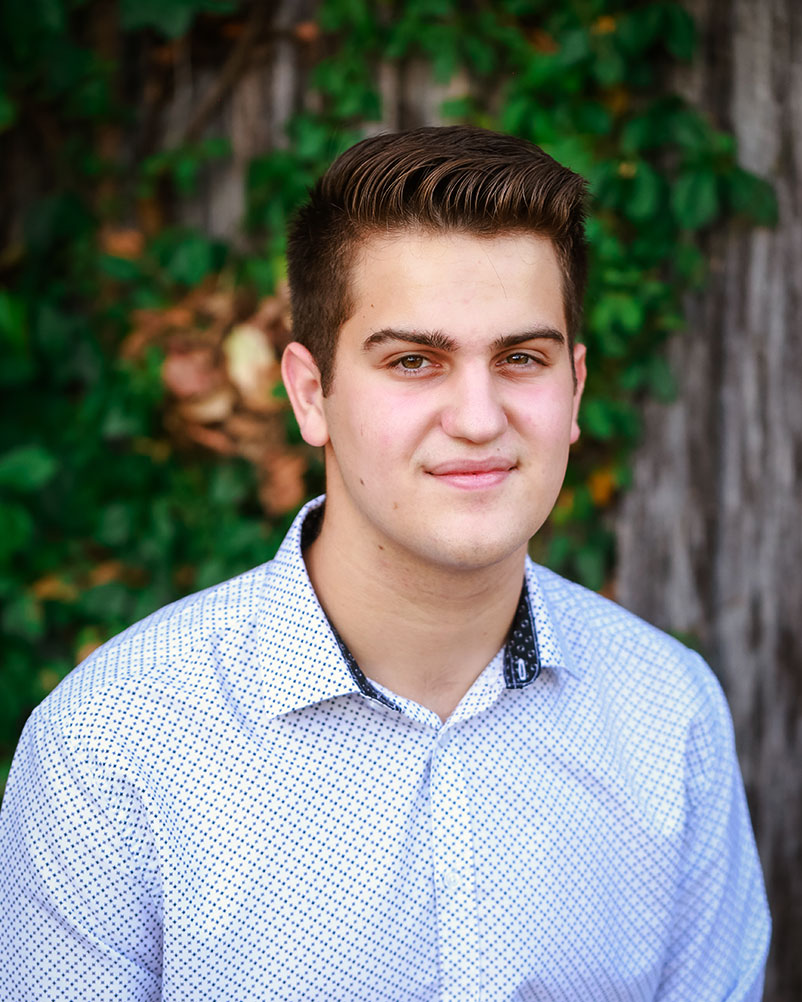 Alexandru Muresan of Montgomery Village, MD was named a National Merit Scholar based on his outstanding PSAT scores. Alexandru has competed in a Science Olympiad team since 6th grade and finished in first place multiple times. The events he's competed in include thermodynamics, entomology, water quality, meteorology, and many more. He also contributed to the Smithsonian Institution Teen Pepper Program, in which he researched exhibits and programmed a robot to present that information to visitors.
Computer programming is Alexandru's passion, and he taken several AP programming courses. The technical lead at Alexandru's church comments that his contribution to the technological challenge of livestreaming church services during Covid has been "invaluable and greatly appreciated." Alexandru's youth leader says that he takes "his faith seriously (in) serving his home church."
Alexandru is already well on his way to his future goal of being a software engineer. He takes a dual-enrollment course at Messiah University and intends to continue his education there after high school graduation.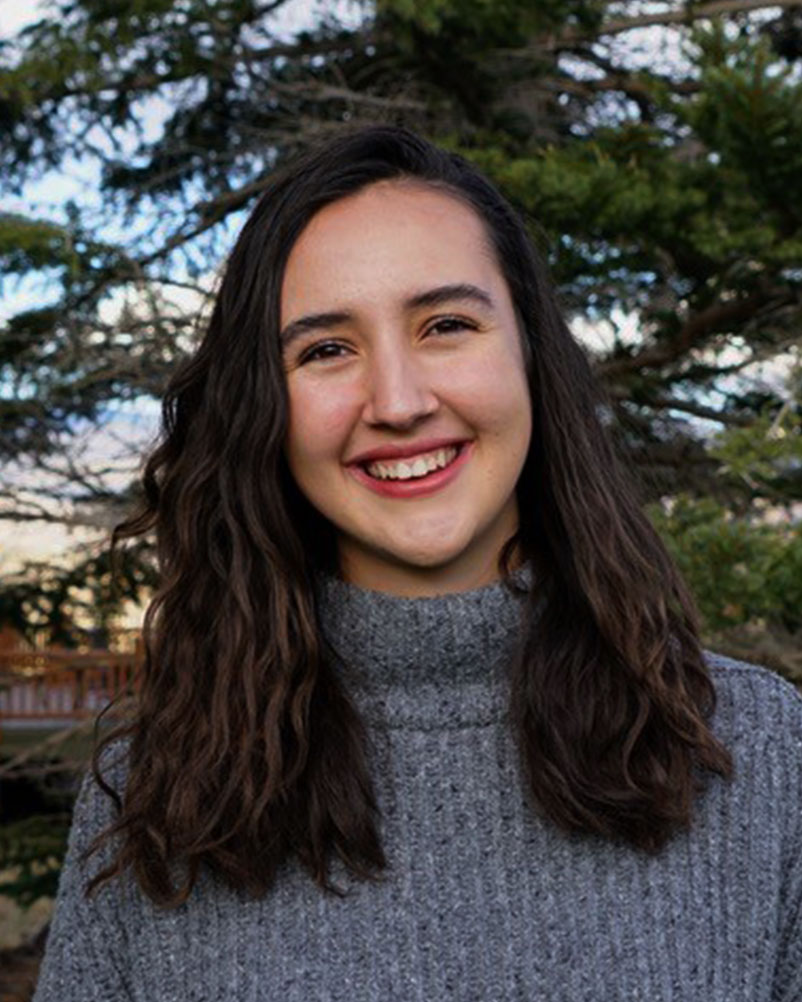 Zoe Oshman of Parker, CO is a face you might have seen before…she and her family made an appearance in the 2016 Sonlight catalog, reading a Sonlight book while sitting on their balcony in the Czech Republic.
Zoe is gifted in robotics and is the lead programmer for a robotics team that won the Kent Denver Robotics Tournament. Her robotics mentor says that "(Zoe's) programming work on the robotics team has clearly demonstrated her skill, enthusiasm, and prowess in computer science."
Zoe is also a self-employed piano teacher and math tutor, and in her free time she volunteers at a food bank and an organization that serves the local homeless population and helps then transition into employment.
In her future career, Zoe would like to become a robotics engineer. She believes that her faith-based view of science and design gives her a more whole appreciation of her robotics work. Zoe wants to attend the Colorado School of Mines when she graduates.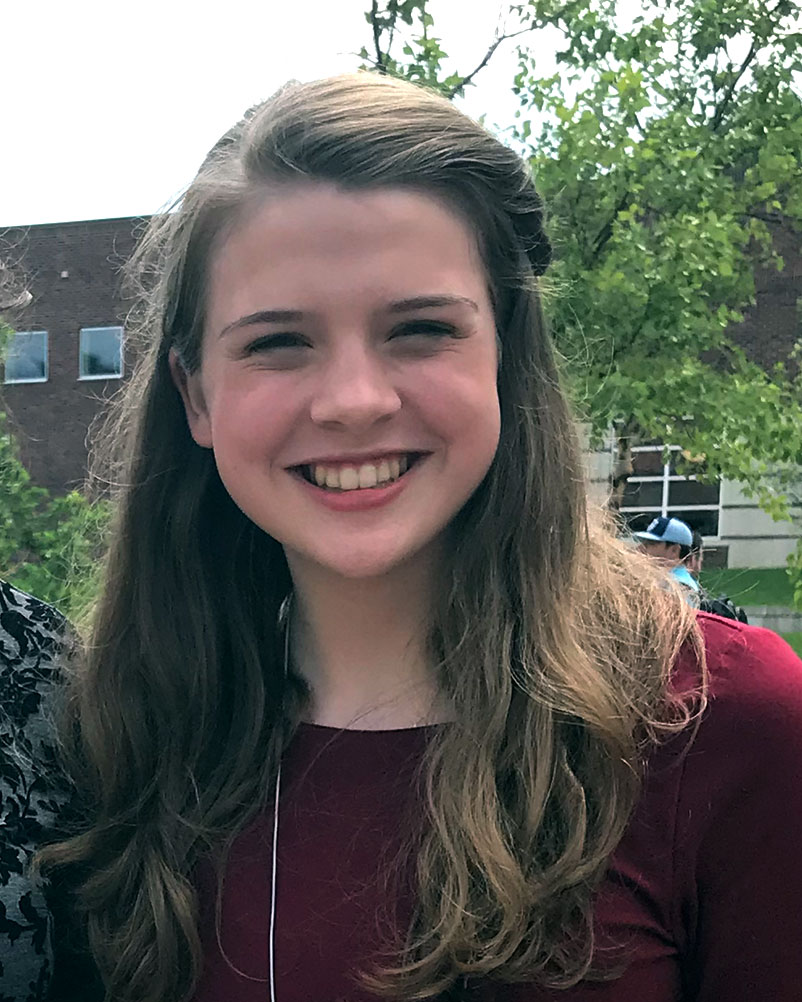 Hayley Theil of Cincinnati, OH shows her love for others through her work as a Certified Therapy Pet Handler, which allows her and her beagle to spend one-on-one time with residents at a senior care facility. Through this work, she's been able to provide company and comfort to older adults, many struggling with cognitive decline. And that's only the beginning! Hayley volunteers at a hospital, works as an office assistant, and is the treasurer of her Girl Scouts group. Hayley's Girl Scout leader overflows with praise, describing Hayley as "(leading by example…creative, courteous, determined, accomplished, humble, and a bright source of positive energy." She received the highest award for leading a project to educate 3,000 clients from an underserved population on sugar content in foods.
Could Your Young Learner Win a Sonlight Scholarship?
From preschool through high school graduation, Sonlight prepares your students. We have the big picture in mind, and we help you raise students prepared to launch into any career God calls them to. We share your desire to help your children succeed, and we'll walk alongside to help you create the long-term educational experience you envision.
Did you know we've awarded more than $1.5 million to Sonlight graduates to date?
Each year, our charitable foundation offers a number of college scholarships, ranging from $4,000 to $20,000, spread over four years. Each year, the Sonlight Foundation offers the following scholarships:
$5,000 per year
$2,500 per year
$1,000 per year
We offer scholarships on two tracks: one emphasizes academics, and the other creativity, mission-mindedness, and service. Got a perfect score on the SAT? Got average test scores, but served overseas during summer vacation for the last three years? In either case, you may qualify.
The Sonlight Foundation recognizes that academic giftedness is only one type of giftedness. If your student is gifted in academics, service, music, art, or has a heart for missions, we encourage you to submit an application.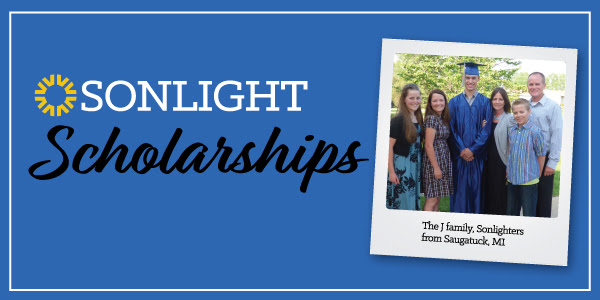 Eligibility for college scholarships is one of the many SonlightCares benefits.