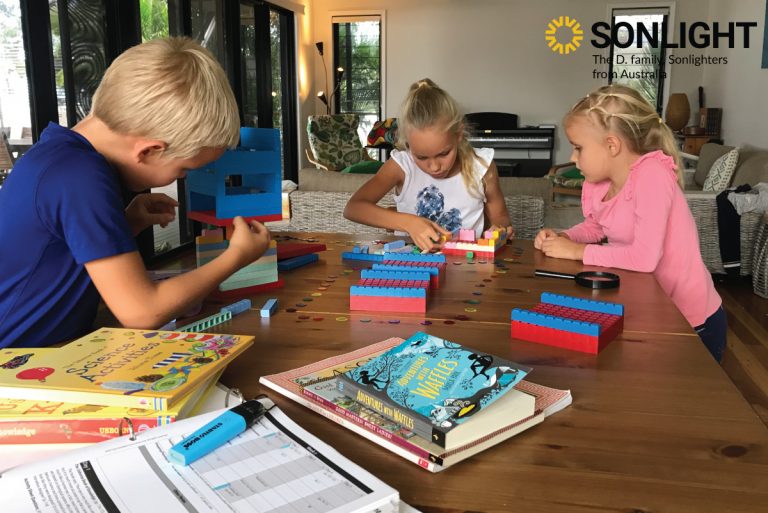 Parenting can be overwhelming. Here you are, expected to raise these little people to adulthood. You must feed, clothe, shelter, love, protect, guide, and nurture them. Sometimes I marvel that any of us are up for the task.
One mom recently shared about second-guessing her parenting choices – especially the ones that aren't mainstream. She said that second-guessing "sometimes leaves me wondering if I'm doing right by my children."
I don't think she's alone in that. It can be hard to be the family who chooses a different path for their children. If you're second-guessing your choice to homeschool, or if you just want some reassurance, I would love to encourage you with three ideas:
1. Find Peace through Prayer
First, take this to the Lord in prayer. Pray earnestly with your spouse for God to help you raise your children well. Trust that God will answer that prayer and guide you. Then trust the path where it seems God is leading you.
2. Know Homeschooling Works
Second, remember that homeschooling is a fabulous way for children to learn. Consider that elite private schools boast of a low student to teacher ratio. When students struggle in any school, parents often pay for expensive private tutoring. We know that children thrive on personalized attention. This is a huge strength of homeschooling.
3. Remember the Student to Teacher Ratio
Homeschooling gives your children their own private tutor. The heart of homeschooling is personalized attention and customized learning. Though your student to teacher ratio may not be one to one, it is still lower than any public school. (It was four to one in my case ... or four to two, if you include my husband, who helped with some of the homeschooling.)
And who is this tutor giving personalized attention to your children's education? It's you—someone who knows your children intimately and loves them deeply. I've never seen a homeschool mom who just let her children fail. Some may have had to redefine what success means for their children's situations, and some find themselves in the tough place of letting older children be responsible for their own decisions. But homeschool moms and dads will beat the bushes and find ways to help their children succeed.
So even if you don't have a degree in education, even if you shake at the thought of teaching chemistry someday, remember that you CAN teach your children!
Sonlight can help you get started!
For additional encouragement join our online community.
Sonlight is designed to equip you and give you confidence. With all your materials and plans laid out for you to just open and teach, you do have what it takes to homeschool! We are so happy to be part of your homeschool and walk alongside you in this journey!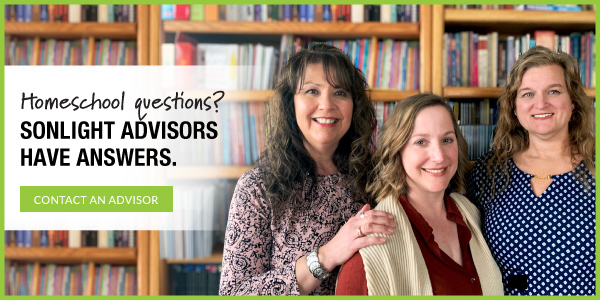 If you ever have doubts about your homeschool and want personalized reassurance, please contact our trained Sonlight advisors, free of charge. You'll get one-on-one help, new ideas, and renewed confidence.
---
Want more encouragement?
Sign up for Sonlight's bi-weekly e-newsletter
You'll be encouraged by the words of founder Sarita Holzmann, inspired by real-life stories from other homeschoolers, pick up practical tips for the journey and more.
---