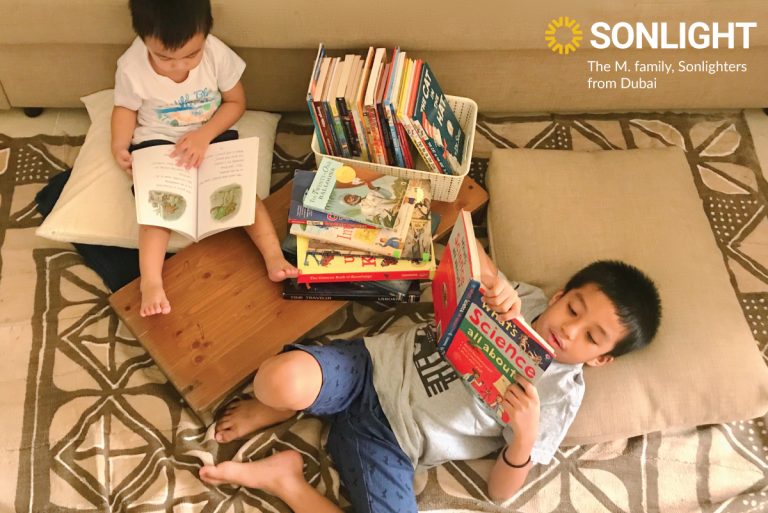 If you struggled for three months this spring with what you thought was homeschooling because your children were doing schoolwork at home, consider this: Quarantine-schooling is not the same thing as homeschooling.
Here are five key ways that they are different. And as you'll see, homeschooling is so much better!
1. THE SCHEDULE
With quarantine-schooling, you're still on someone else's schedule. With Sonlight homeschooling, you have complete time freedom.
Imagine...
doing school for three hours in the afternoon after all of your client work is done
doing experiment after experiment in the kitchen on one Saturday a month
Homeschooling offers you the opportunity to adjust your children's schoolwork to the needs of your schedule.
2. THE CURRICULUM
With quarantine-schooling, you're reliant on somebody else's curriculum choices. With Sonlight homeschooling, you have complete educational freedom.
With homeschooling, you get to tailor your children's studies to each child.
3. THE LESSON PLANS
With quarantine-schooling, you're using the teacher's syllabus. With Sonlight homeschooling, you get to use your own syllabus.
Now, this might not seem at first glance like a positive because you have probably never written teacher or school lesson plans before. But the beautiful thing with Sonlight is that we've done all of the lesson plans for you.
So you literally just have to open your Instructor's Guide to the proper day and then do the assignments that you find there.
It's so easy.
No need to try to juggle the teacher's expectations. You have the schedule, and can easily adjust according to your own needs ahead of time or on the fly.
4. MOTION AND FLEXIBILITY
With quarantine-schooling, you have to keep your child in place, in front of a screen, for a set time. With Sonlight homeschooling, we want you to be screen-free as much as possible, to allow your children the maximum amount of time to build small muscles, to allow them to enjoy creative pursuits, and to give them the wider world rather than just a flat screen.
Obviously, families get to choose for themselves exactly how much screen time they want their children to have. But with Sonlight, the school portion itself is primarily done in the real world, using real books, real science supplies, real paper and pencil.
The rest of your day is up to you!
5. A SHORTER SCHOOL DAY
With quarantine-schooling, your children's school time takes much of the day. With Sonlight homeschooling, most programs only take between one and four hours. (In the preschool years, it's less than an hour.)
For the rest of your day, you can offer your children a wide variety of tools for them to pursue on their own: art supplies, audiobooks, and creative toys like LEGO and blocks. If you have older students, you can invest in whatever interests they have: chess, learning Japanese, or basketball.
Your children have ample time to pursue creative endeavors on their own time. This is one of the greatest gifts you can give a child.
In short, homeschooling puts you in the driver's seat instead of having to flex to the whims of an outside authority. With a solid curriculum like Sonlight, you can easily teach your kids at home and even enjoy it.