This post is part of the Where Are They Now series in which we hear the stories of long-time Sonlight users who are now thriving young adults.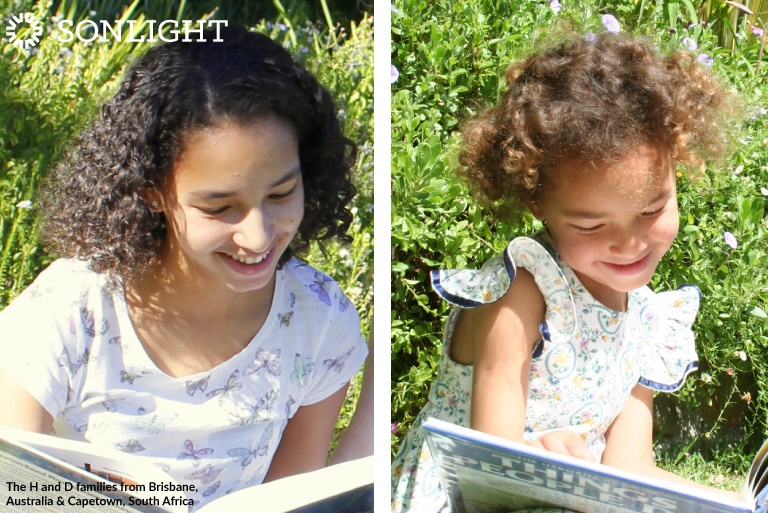 Tegan of Cape Town, South Africa has been homeschooled all her life. She began her Sonlight journey at the age of four and has studied all the programs up to and including History / Bible / Literature H, as well as added on South African history. She has loved the Read-Alouds and has firm favorites from all the cores. She loves it when her younger siblings start reading a book that was one of her all time bests!
Although she is not a fast reader, the Sonlight Readers have stretched her reading ability and given her the discipline and skills to read more challenging books. Sonlight Science has been a special highlight for her. The early programs ignited a passion for birds and marine life—two interests she still pursues enthusiastically. She's a keen bird-watcher and has been a member of two eco-clubs in our local community. For the past 5 years. she has attended marine courses at the Cape Town Two Oceans Aquarium, recently qualifying as a Junior Biologist and aquarium volunteer. Sonlight has given her the skills and knowledge to participate in these activities and to excel at the required tests and presentations.
In order to meet South African university requirements, is no longer homeschooling for her final three years of school. Her many years with Sonlight have, however, provided her with a firm foundation and she has made the transition to a different (and very academic) program with ease. Singapore Maths and the high school Apologia science programs were especially helpful in her making the transition. She is supplementing the new academic program with a selection of novels, Bible teaching and apologetic books from the Sonlight catalog.
Tegan loves cooking and baking, playing the piano, and especially ballet. Homeschooling has given her the time and flexibility to pursue her interest in dance. She is also very involved at church and has the time to help with the children's programs and to attend her own Bible study and teen groups. When she was much younger, she sometimes thought "real school" would be fun. But with maturity, she has appreciated homeschooling:
the slower pace
the lack of stress and exam-panic
the depth of family relationships
Homeschooling has given her a love of learning and an education with a solidly Christian worldview and with real depth. It has also left her with the time to pursue many other activities. She has no regrets!
Do you have a story about your grown Sonlighter? We love catching up with long-time Sonlight users who are now thriving young adults. Email your story and photos to stories@sonlight.com.