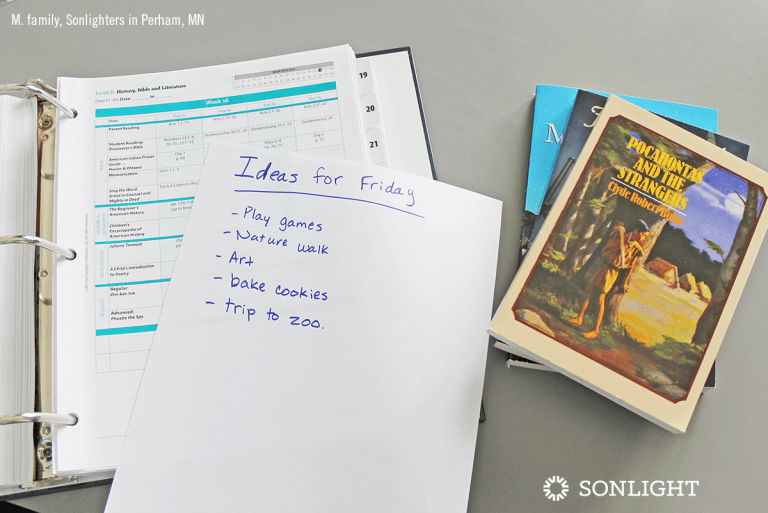 When it comes to planning for homeschool, we moms consider so many different aspects:
our teaching style
our children's learning styles
curriculum options
academic subjects
One of the most overlooked aspects of homeschool planning, however, is how many days of the week we will set aside for school work. Most of us default to five days a week for a homeschool schedule because it's the norm. But I argue that considering a four-day school week is something every mom should do.
1. A 4-Day Week Makes it Easy to Stay on Schedule
As a special needs family, we often have doctor appointments that keep us from home for nearly the whole day. When using a five-day program, I constantly felt the need to catch up over the weekend or do more than one lesson a day to make up for the day we missed on appointment day.
Now, I know mentally that as homeschoolers there is no such thing as falling behind. It is our own school after all, and we can set the pace.
But maybe you are like me. Despite what I know, I tend to get stressed over feeling behind. I am that mom who has to finish the curriculum before saying the school year is over.
The days can add up quickly when you need to take a day off here or there. With a five day program, pretty soon you have a lot of days to make up. And if you're like me, you can feel a sense of anxiety about those incomplete days even though you know you have permission to work at your own pace.
With a four day program however, you have a day of grace each week. Normally we plan Friday to be our day off. But, if we need to be out of town or have an activity another day of the week, we do school on Friday and we're right on schedule.
With a four-day week, you reduce that pressure to stay on schedule. Less stress for you means your children are less stressed as well. In our house, going from a five- to a four-day week made our homeschool a more positive, calm experience.
2. A 4-Day Week Makes for Easy Catch-up
Life happens. At some point in your homeschool journey there will be an event where you need to take off a week or two and stop homeschooling for a short period of time: a move, sickness, a tragedy, or even just a family vacation.
With a four-day school week, it is much easier to catch up and get back on track (if you're like me and worry about those things). There are a three easy ways to do this.
If you're behind by one week, simply do school for five days a week for a month to catch up.
Or double up on lessons.
Cover Readers and Read-Alouds on the weekend. They are fun and don't necessarily feel like "school."
3. A 4-Day Week Makes It Easier to Say Yes and Be Flexible
If an unexpected opportunity presents itself, you can say yes and skip the school day, knowing you have that extra day each week as buffer. This perk is especially nice when pleasant weather comes and you want to get outdoors to enjoy nature.
Just a couple of days ago our homeschool group had some extra tickets to a play. I was able to make a spur of the moment decision to attend with my son and didn't have to worry about missing any school. I knew we could simply make it up on Friday, the day we typically don't do homeschool lessons.
A 4-day school week also means we have more flexibility in planning field trips, even having the option for an excursion each week if we want!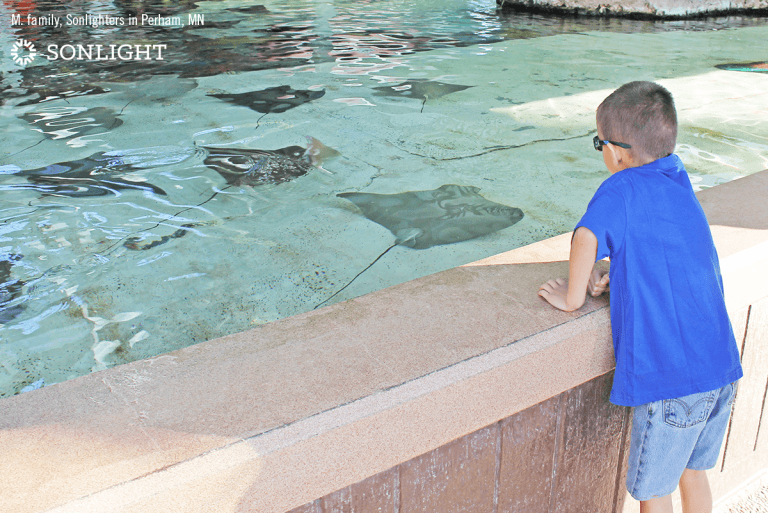 4. A 4-Day Week Gives Time for Electives
Sometimes by the time we're finished with all the necessary coursework, there isn't time or energy for electives. By choosing a four-day school week, you can set aside the fifth day specifically for electives or exploration.
5. A 4-Day Week Allows White Space
When you lighten your curriculum load from five days down to four, it creates room for margin in your life. We all need white space. If no other benefit of a four-day week speaks to you, this one should. Parenting and homeschooling is an amazing opportunity. It's a calling not to be taken lightly. That being said, we need to remember to take care of ourselves as well.
Switching to a four-day school week was incredibly life-giving to me. Taking away the pressure to complete the five-day schedule transformed our homeschool. It is probably the best homeschooling decision I've made.
6. A 4-Day Week is Still a Great Education
One of the fears we moms face when considering a shorter school week is making sacrifices in our child's education. In my opinion, this really isn't something to worry about, especially the way Sonlight structures their curriculum packages.
It is impossible to learn all the things. Don't put that pressure on yourself or your kids. If you're really worried about missing out on a couple of the books, don't worry! You can still order them. Simply order the four-day program, and add on the books that were left out. Read them on the weekends, in the summer, or at bedtime.
And about that fifth day—just because you're not officially doing school doesn't mean your children are not learning. So consider how a 4-day school week might make your life easier. It's been a game changer for me!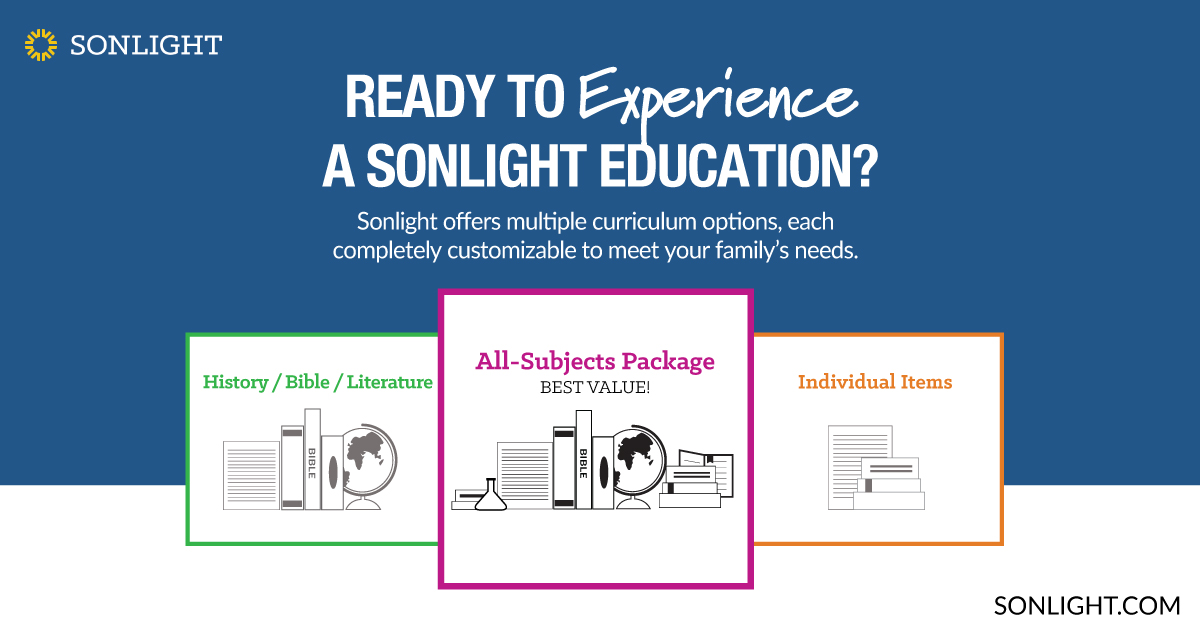 Curious to see what this type of education might look like for your family? Go to SmoothCourse to explore your options for a 4-day week.