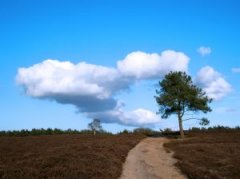 Any journey comes with changes in direction. Our homeschool journey has been no different. Our path changed dramatically when our firstborn graduated from our homeschool and went to college ... and then graduated from college ... and got married. The road ahead looked significantly different after those events!
Our path changed direction again when our second child graduated from our homeschool and headed to college. When, after her first semester, she decided to continue her college education online, from home, that path changed yet again.
Our youngest will graduate from our homeschool in the spring. He is already dual-enrolled with the college he plans to attend next fall. At that point in time I expect our journey will change radically.
One of the greatest challenges as our journey has transitioned has been the change in our relationship with our children. I have been pondering those transitions this week after reading an article titled Entering Neither World in Thriving Family magazine. The author discusses that transition time when children move from being wholly dependent on parents to wanting a greater level of independence. She shares the following quote from therapist Rebecca Dowden explaining that this stage of development is called "individuation." The therapist states that the details differ for every teen, but the common denominator is that they are all learning to view themselves as separate from their parents.
That's a tough transition! Having spent all these years teaching our kids to be a valued member of our family, part of our "team" ... now it's time to let them go?! Did someone forget to tell me that was going to happen?!
As difficult as these transitions have been on this mom, I have thoroughly enjoyed the conversations with our kids as we talk about issues from an adult perspective. The other evening the newest voter in our house had a great conversation with me about the value (or lack thereof) of presidential debates. That conversation transitioned into the cost of college education, and how in the world anyone could afford it. I am excited when my kids seek my input, but also somewhat melancholy when I consider that these transitions mean more change is ahead!
To embrace change is never easy, but I'm determined to do so. After all, isn't this our ultimate goal? The transition from teen to adult is a huge one ... but it can be one of the most rewarding, and one of the most challenging. Launching our homeschooled students into the world is one of the greatest impacts we can have on society.
Wishing you well with the transitions in your homeschool journey ...
Still on the journey ...
~Judy Wnuk
Sonlight Customer Champion