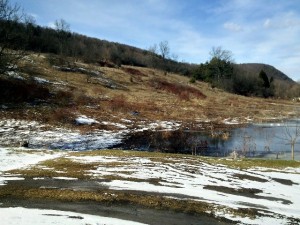 The sun is shining brightly today in upstate NY and the snow is melting! Sunshine is somewhat unusual this time of year in this part of the country, so you'll have to forgive my exuberance. It's been a long winter.
The coming of spring also signals time for new catalog chatter to begin, and discussions of the upcoming changes to commence. This year is no different. Our youngest is graduating from our homeschool this year, and I think this is what I might miss the most ... the anticipation of poring over and ordering new curriculum materials for the coming school year. Fortunately, I get to live vicariously through our customers!
Folks are busy discussing and debating their curriculum plans for the 2013-14 school year on the Sonlight Forums and Facebook page. Be sure to stop in as we talk about ...
New computer programming products for students.
New customization options for our high school Cores.
New format update to Cores H and W to match the changes made to our lower Cores in 2012
and much more ...
I hope you enjoy curriculum planning as much as I always did. Our Curriculum Consultants are out on the convention "trail" with product and catalogs to show you, and our Homeschool Advisors are always ready to chat with you if you have questions about planning for your coming school year.
Happy Spring!!
Still on the journey ...
~Judy Wnuk
Sonlight Customer Champion