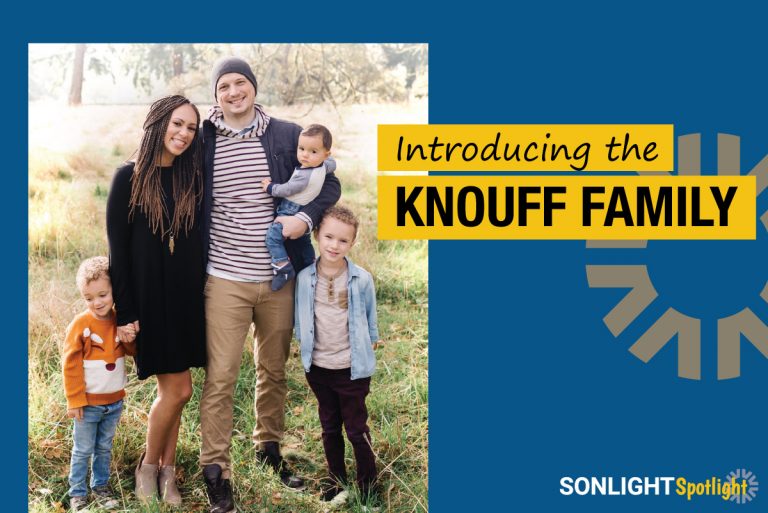 We are excited to announce our new series: Sonlight Spotlight. Each month the Sonlight team will choose a current family to highlight by sharing their #sonlightstories. If you'd like to shine a light on your family, apply here for a chance to be featured.
Meet the Knouff Family!
Patrick and Kendra Knouff, along with their three children Josiah (6), Judah (4), and Joshua (1), live in Washington state and have been using Sonlight curriculum since 2020. They are currently working through Sonlight's All-Subjects A program.
When Josiah was born, Kendra and Patrick made the decision not to enroll him in traditional public schooling and began their quest to find an alternative option.
"We started praying about school options as soon as our first son was born. Our state had begun changing policies, and we knew we weren't comfortable with where the culture was headed," mom and primary homeschool teacher, Kendra stated. "I had been praying that God would open the door financially for private school to be a reality, but the more I researched homeschooling, the more I felt drawn to the opportunity to invest in my children through their education."
Homeschooling is more than academics.
When they decided homeschooling was the right choice, the Knouff family wanted to focus on more than academic instruction.
"Sonlight stood out because of the Biblical foundation and worldview it provided—putting a strong emphasis on truly knowing God and His word and cultivating a living relationship with Him. The incredible literature that is included and the celebration of diversity and cultures around the world were so important to us. As a biracial family, we really wanted to incorporate diverse learning materials."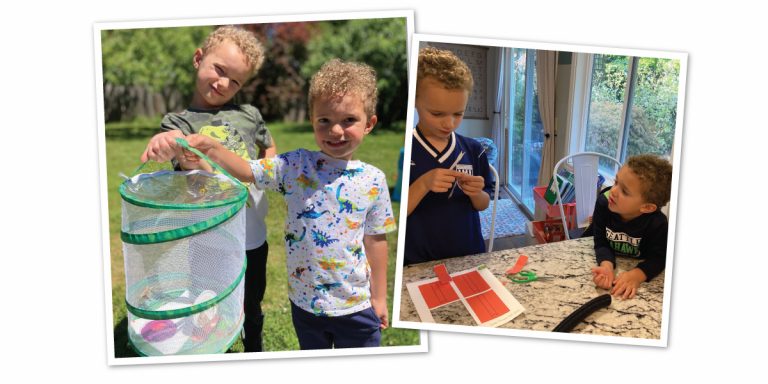 "Sonlight's curriculum provides our family with such a high quality education while still giving us the benefits of homeschooling that we were so excited about." —Kendra Knouff
With working parents and three active sons at home, finding and sticking to a routine infused with creative fun like picture books, motions to help retain memory verses, time spent in nature, and Read-Alouds during meals, the Knouffs have been able to thrive with Sonlight.
"Everything is completely planned for me! As a busy mom and first time homeschooler, the idea of curating curriculum felt very overwhelming. I LOVED that the hard work was done for me, and then I could just tailor it to our family."
Dads Can Homeschool too.
Although Kendra does most of the homeschool heavy lifting, dad Patrick loves to be involved as much as possible. He says, "I can be a part of this. If they were going to public school or a private school, it would all be happening there. [With homeschooling], I get to watch them connect the dots on ideas. I'm there to see progression and watch my kids learn, and that's something I wouldn't get to do with traditional school. I can offer my perspective on things and maybe unlock struggles. It's really cool to be part of the process."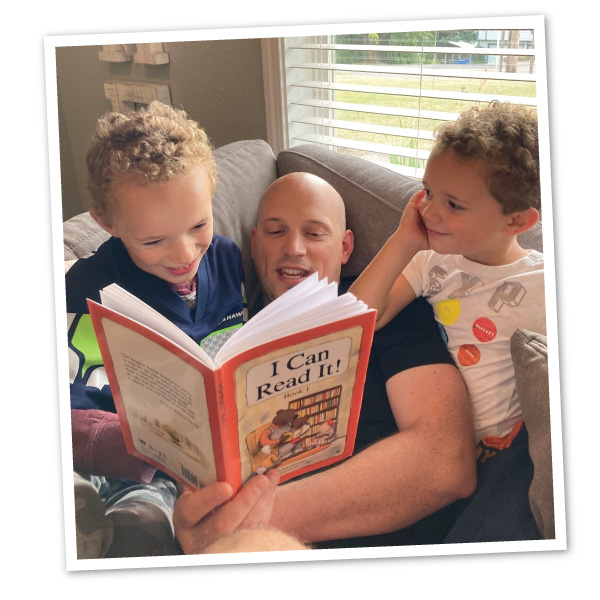 One of the Knouffs' favorite aspects of homeschooling with Sonlight is knowing they can teach their kids at home and provide their children with everything they need to succeed.
According to Patrick, "There's flexibility. You have the power to change things. Any parent that wants to and puts in the effort is really going to be able to provide their kids with an awesome education."
The Knouff boys love Sonlight science, and their favorite books include:
Josiah and Judah love audiobooks with fun voices, acting out the stories, and to them the best thing about homeschooling is, "That my mom is my teacher."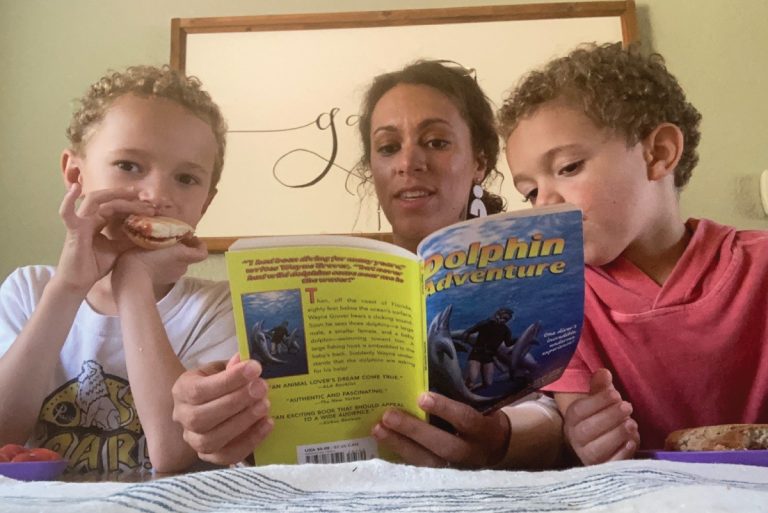 You can learn more about the Knouff family's Sonlight experience by listening to their full interview on the Sonlight Connections podcast.