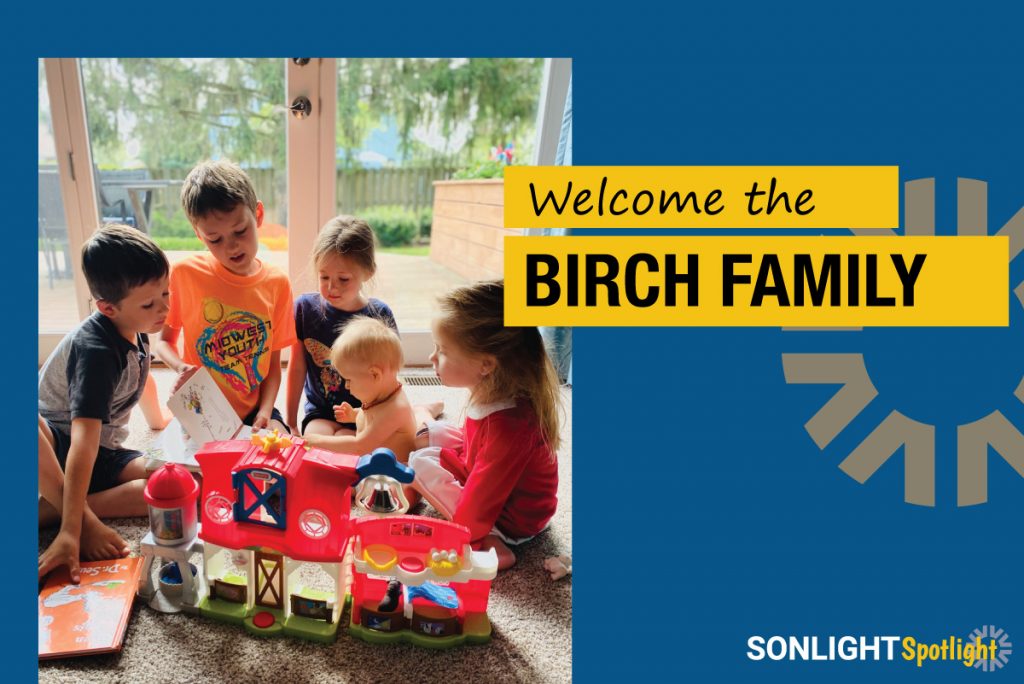 Each month the Sonlight team will choose a current family to highlight by sharing their #sonlightstories. If you'd like to shine a light on your family, apply here for a chance to be featured.
Meet the Birch Family!
Marcus and Meghan with their five children ranging from 18 months to 9 years, along with a dog and cat, school year-round. They have found that this works best during the busy weeks while Marcus works full time, and Meghan maintains her "Planting Birches" YouTube channel.
The Birches decided to homeschool while pregnant with their first child. Sonlight stood out for a few reasons:
It was all-inclusive; they could be confident they were not forgetting anything.
The family loved the spiritual aspect, from reading the Word, Scripture memorization, and reading accounts of God's work in the lives of His people. Meghan was over the moon with excitement!
Sonlight is literature-based, making history personal and alive.
We love the opportunity to train up our children, to be their number one influence, to have more access to their heart, and to be there for the questions, the wonderings, the lessons." -Meghan Birch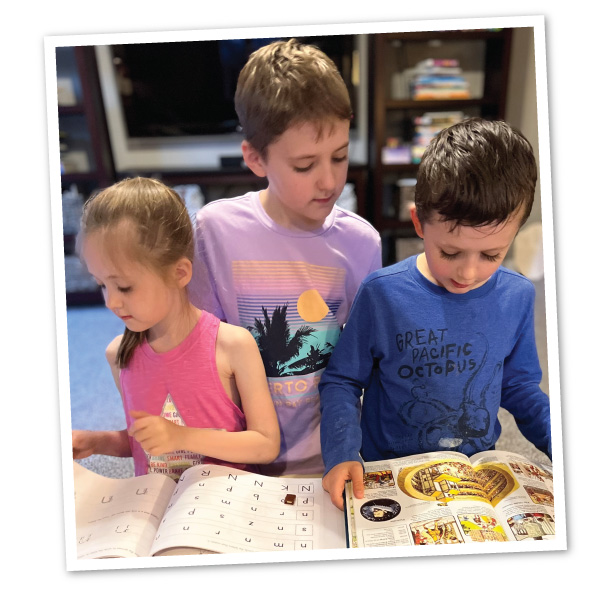 Different, Delightful, & Difficult
The Birch Family has found that every day presents a different challenge. Currently, with their three oldest they do their Table Subjects™ time on Monday, Tuesday, and Thursday and do all their Couch Subjects™ on Wednesday and Friday. If they were to go on vacation or want to do Holiday School, there is no catching up for them to do because they school year-round.
"Once you find a rhythm, you just step back and let the curriculum do the work. While we have certainly made it our own in particular areas, my children have become excellent learners... They LOVE to learn!" ~ Meghan Birch
An added benefit to keeping the school routine year-round is that it is good mentally for the family. After the last two pregnancies, Meghan struggled with post-partum anxiety and found it hard to keep going. She felt that she was doing a disservice to her kids while she was struggling. The stability of their homeschool schedule with the kids progressing and Marcus' encouragement to think long-term beyond the moment kept her motivated to get through the hard times.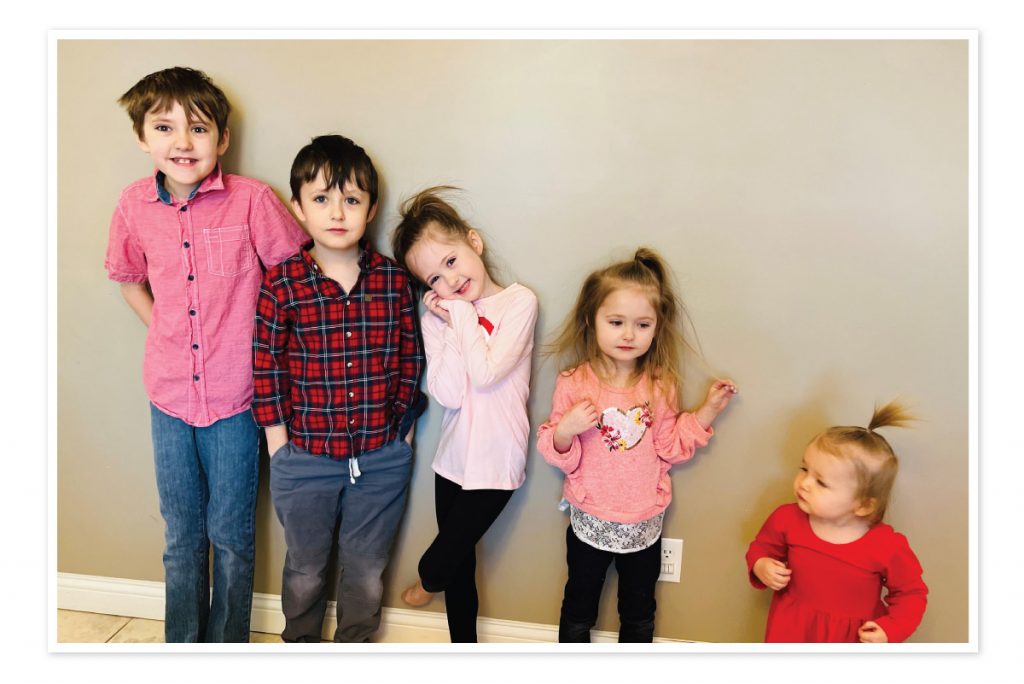 Homeschooling Expectations
Meghan reminds us that going into it with the right expectation makes all the difference. When you know you can start where they are at, they might quickly progress. If it is hard sometimes, you may want to give up, so go slow. Take little bites, and then you'll find your groove. Sometimes you will fall, but when you keep going, it gets easier.
"Our oldest was easy peasy, and I thought this is awesome. I could homeschool anyone. Then you're humbled by the second one and realize you know nothing. Being there to see him push through his reading struggles has been amazing." ~ Meghan

The Birch family has been able to slow down and speed up when needed to match their children's needs. It has been amazing to go at their pace and not push. They switch things up from some days on the bed to some days at the table. It has been incredible to see them become more independent.
"Seeing them reach those milestones and seeing them grow, that's priceless. Homeschooling really teaches them not just what to learn but also how to learn. It teaches them critical thinking skills." ~ Marcus Birch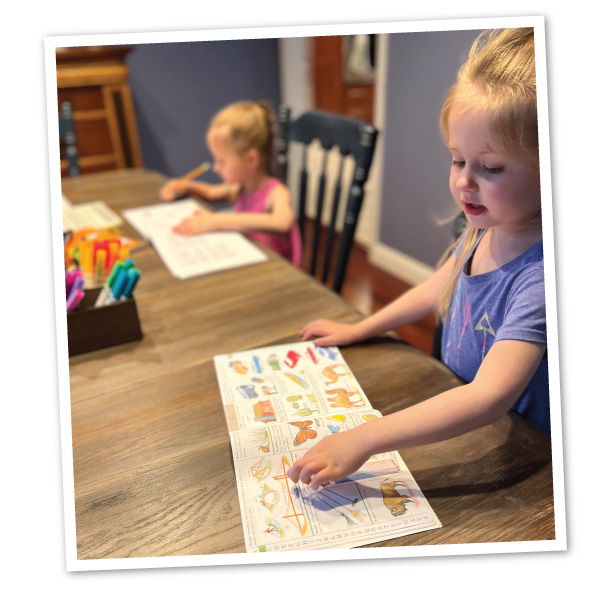 Emotional Intelligence
A Large fear about homeschooling is they would not have the right social skills if they were not around other students. The Birch family has found the opposite with their children, and they have developed a better sense of emotional intelligence because they are homeschooled.
"They're not perfect, but when they have these arguments or don't want to do something, we have the opportunity to train them vs. them being trained by someone without the same values or other kids." ~ Meghan Birch
Part of what the Birch children learn is from their parents, but they do have siblings and do have times where they argue about things. The Birches have this environment at home where they can learn to be merciful, forgive, and share whereas, they may not learn those skills in a traditional school environment.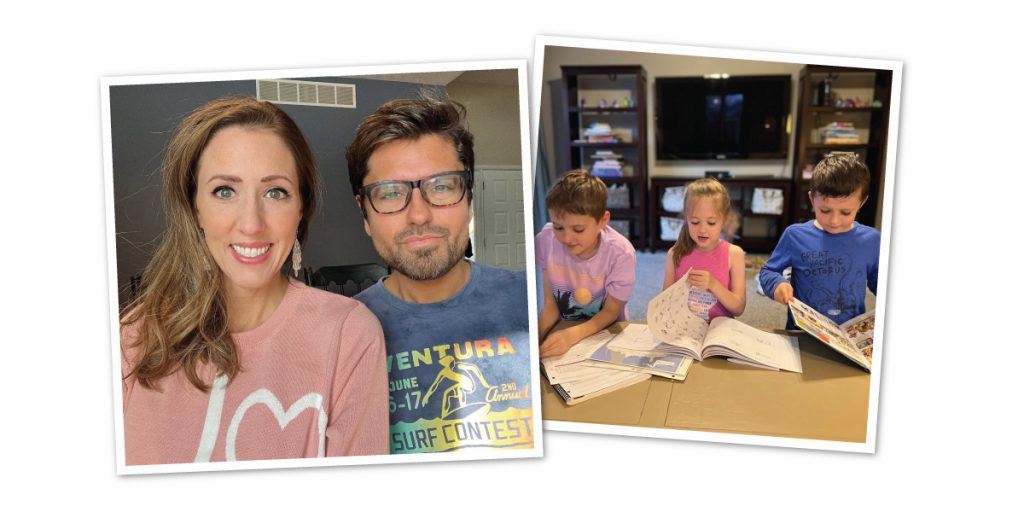 "We've asked our kids if they've ever wanted to go to school, but they like using Sonlight. That's really important for us. We want them to enjoy it." ~ Marcus Birch
The Birch Kids Weigh In
Israel (9) loves to read to all his siblings. Ezra (6.5) excels in math and loves to entertain everyone. Daughter Johanna just started schooling full time. The family's favorite books include:
You can learn more about the Bieda family's Sonlight experience by listening to their full interview on the Sonlight Connections podcast.