When researching curriculums to start my new kindergartener on in the fall, I looked at many different options. None of them were quite right until I found Sonlight. It just feels like "home"! Maybe it's because a reading-based curriculum is a good fit for our family, or maybe it's because I love how Sonlight integrates faith with learning. But I really think it's likely because I used Sonlight as a child, when my mom homeschooled me!
This will be my first time to homeschool my kids, and I posted in a Sonlight Facebook group about how I felt like I was "cheating" because my 3.5-year-old and my 20-month-old will be attending preschool two days a week so I can spend a bit of time one on one with my new kindergartener. They were quick to reassure me that it's not "cheating," it's smart to do what works for us and that homeschooling looks different to every family. I was so encouraged.
Now I am getting excited to start Core A and 1st grade Language Arts in just a few weeks! And my kids are, too. See?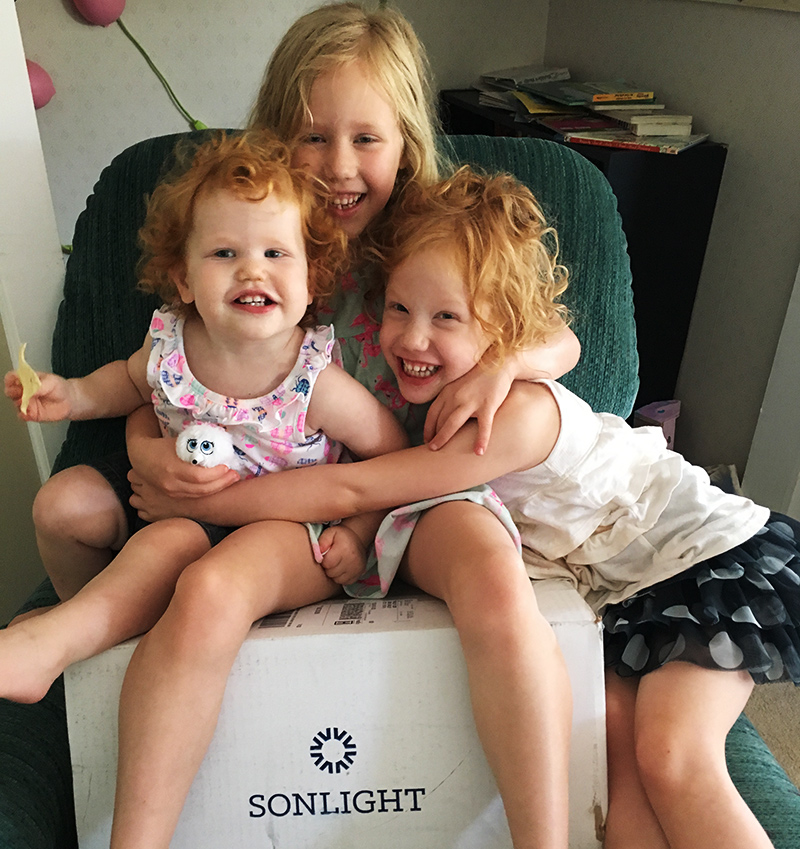 ~ Shelley C