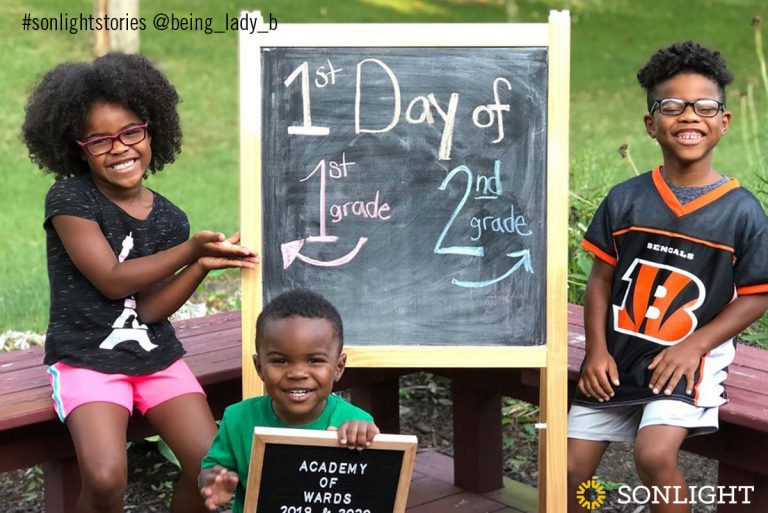 Box Day came and went. You snapped that first-day-of-school photo (or not), and now you may be weeks into your new homeschool year. How is it going so far?
I know the excitement and trepidation a new year can bring. So as a mom who has been there, done that, here are some tips to help you settle into a great year.
1. Start Small
Remember this verse from Zechariah as you start. Do not despise these small beginnings, for the Lord rejoices to see the work begin. (Zechariah 4:10) No matter if you start with a lot of glitz or small beginnings, both are okay. God loves small starts … and small restarts.
Just like when a new baby comes home, I found it takes about six weeks to establish new patterns at the start of school. If your schedule now is a big change from your summer schedule, give your family some grace. You'll find your groove soon.
2. Allow Time to Deschool
For every year your children were in school, allow (at least) a week of homeschooling for them to get used to it.
3. Ask for Homeschool Help
You don't need to be a superhero. If you struggle with any part of your homeschool and want some fresh ideas, contact a Sonlight Homeschool Advisor at no charge or join and ask in the Sonlight Connections Facebook group.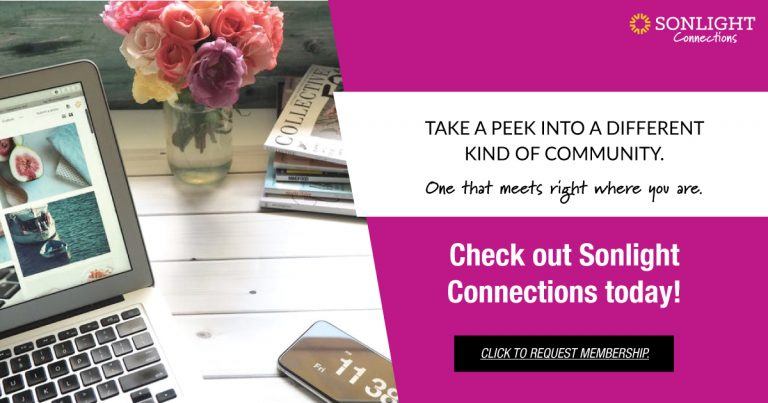 4. Ask for Household Help
If you're feeling swamped, brainstorm ways to lighten your load in your non-homeschool duties.
Perhaps you could teach your kids to do more chores.
Maybe your spouse could cook dinner one night a week.
Could your older students work more independently in some subjects?
You might even hire a high school student to be a mother's helper and watch the kids at your house once a week while you organize, work or relax.
Asking for help doesn't mean you're weak, just wise.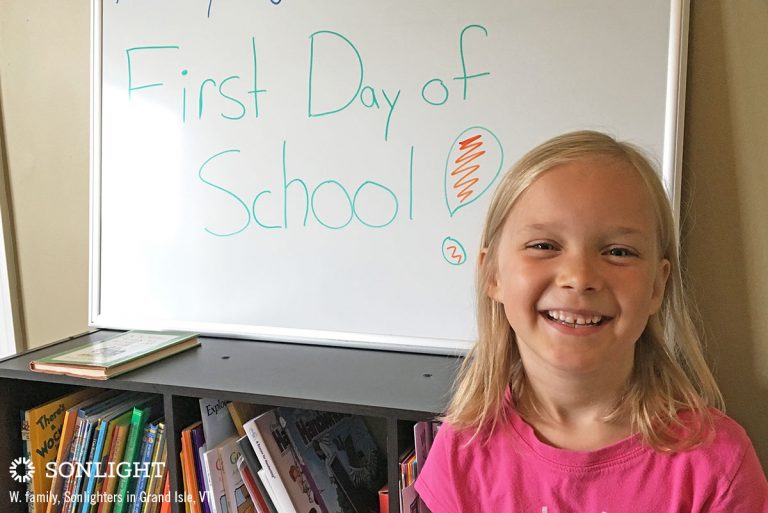 5. Read and Learn Together
Don't know everything your kids are supposed to learn this year? That's okay! You'll learn alongside them and gain incredible knowledge as you go. It's wonderful to say, "I don't know, but let's look it up together."
You get to model the joy of lifelong learning.
6. Set Goals
If you haven't already done so, write down goals for the school year. When daily progress seems slow, long-term goals are key. If you write down physical, intellectual, emotional and spiritual goals for each of your children now, you'll have something to evaluate at the end of the year. You'll be amazed at how they grew.
7. Keep the Long View
I love being a mom, but I don't love everything I've had to deal with as a mom. I loved homeschooling, but I didn't love everything about homeschooling.
In reality, there's not a job in the world where you'd love every single aspect. So keep the long view and remind yourself that there is no job more significant or important than raising and teaching the children God has given you.
Be encouraged as you adventure into the new year. I believe that God has equipped you to teach your children. We are here to help. You can do it!
---
Want more encouragement?
Sign up for Sonlight's bi-weekly e-newsletter
You'll be encouraged by the words of founder Sarita Holzmann, inspired by real-life stories from other homeschoolers, pick up practical tips for the journey and more.
---