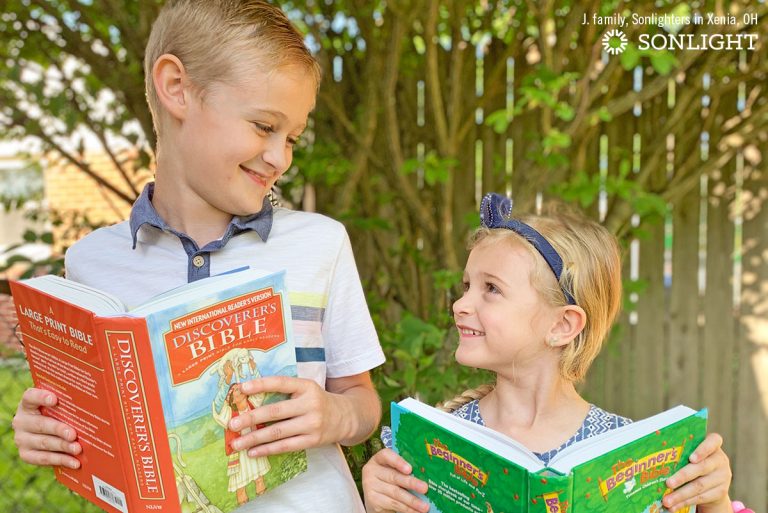 One of the most powerful aspects of Sonlight curriculum is the Bible memorization included in the History / Bible / Literature programs. When your child meditates on and memorizes Scripture, he is storing gold in the savings account of his mind—useful today and far into the future.
It is well worth our time and effort to help our children faithfully memorize Scripture. Consider these five ways to make Bible memorization a natural part of your homeschool day.
1. Use Music
Many HBL levels include and schedule songs from Sing the Word that teach each passage through music. Listen to, dance, drive, and sing along with the Sing the Word albums. If there's no album in your program, encourage your children to compose a melody themselves. If they can pair the song with rhythmic movements, all the better!
2. Use Car Rides
Write this week's memory verse on a sticky note and affix it to your car or van's dashboard. Get in the habit of reading aloud the passage every time you start the engine.
Play round robin in the car as each person says the next part of the passage until it is complete.
3. Use Daily Moments
Review your Bible memory passage while eating breakfast, cleaning up lunch dishes, or getting ready for bed.
Your child may enjoy writing the verse on the bathroom mirror in erasable marker, then reviewing the verse while she brushes her teeth.
Write the verse on an index card and put it in a plastic ziploc bag. Hang the bag in the shower so that your child can review while bathing.
4. Use a Whiteboard
I've found this five-day system effective for memorizing Bible verses:
Day 1: Write the verse while saying it aloud.
Day 2: Read the verse aloud together.
Day 3: Erase a few key words. Then read the verse aloud.
Day 4: Erase a few more words. Then read the verse aloud.
Day 5: Erase the entire verse; try to rewrite from memory.
5. Use Index Cards
The same kind of method works with index cards, too. As a bonus, cards are much more portable, so you can tuck them into your tote bag and take them on your roadschooling adventures.
Day 1: Write the verse while saying it aloud.
Day 2: Read the verse at breakfast, lunch, and dinner.
Day 3: Read the verse at breakfast, lunch, and dinner.
Day 4: Cut the index card into pieces and put it together like a puzzle.
Day 5: Try to recite and rewrite the verse from memory.
Which of these methods are your favorite? Remember you can layer multiple options for even more repetition of Scripture memory verses. With repetition comes familiarity. The principles sink in, and eventually—with deliberate effort—kids can memorize them entirely by heart. What greater gift can your homeschool provide your children than to give them nuggets of Scripture, committed to memory?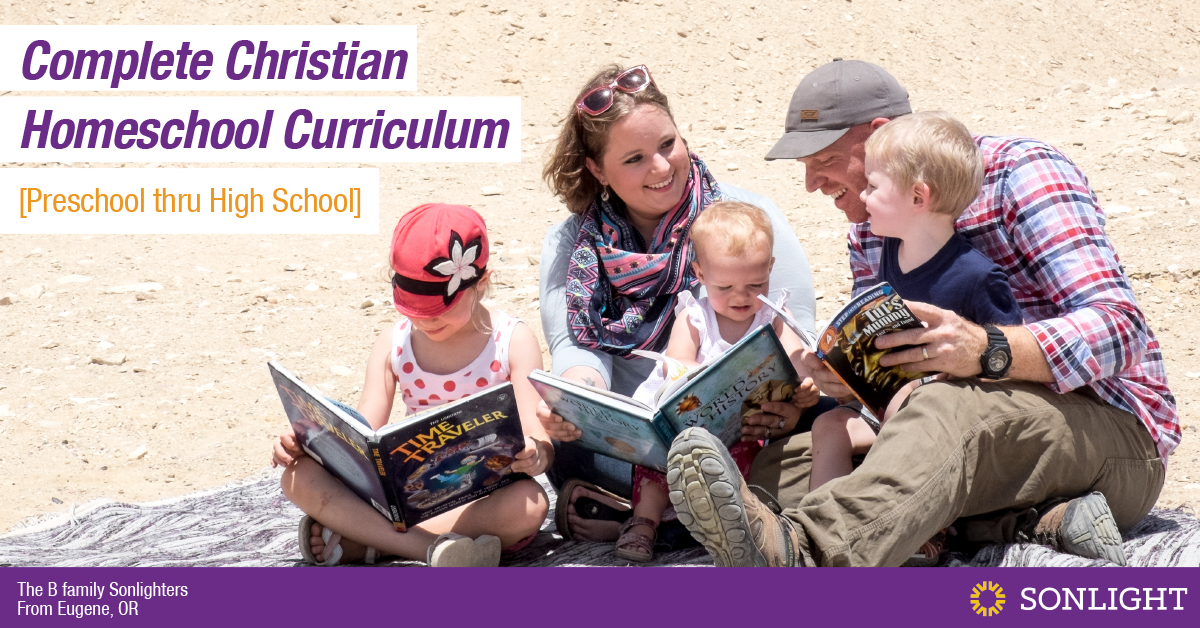 Sonlight's Christ-centered literature-rich curriculum teaches from the perspective of God's truth and his love for all people of the world. It gives parents tools to guide their children in the way of Christ as they learn about their own faith and heritage and interact with a wide variety of ideas and cultures.