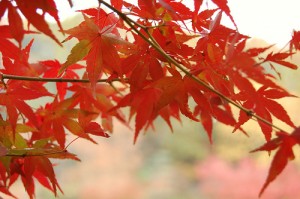 Science is my favorite subject ... and autumn is my favorite season of the year ... so I always considered it a bonus when I could combine the two in our homeschooling. Living in the northeast, autumn is an amazing season to observe. The combination of gorgeous fall colors, crispy cool air and an abundance of fall produce make it an easy time of year to enjoy. And "science days" are easy to create with just a bit of planning.
Many of our most memorable science projects revolved around combining literature with some hands-on experiences. James Herriot's Treasury for Children is one of my most well-loved books. The stories are timeless and the illustrations breath-taking. A day trip to a local vet's office for a tour, or to a nearby petting zoo makes these stories come alive for your students. Our Animal Friends at Maple Hill Farm is another great book for making animal life real and accessible for children.
Our kids had the privilege of attending a storytime/book signing with author Patricia Polacco when they were elementary age. Forever after her book, The Bee Tree, became a family favorite. Bee keeping is a well-known hobby and occupation in our area, so in September or October we would visit a local farm market to buy some of their fall meadow flower honey. The owners kept a honey bee display, so we would watch in fascination as the bees flew in and out of their hives. We would talk about queen and worker bees and why honey made from local flowers was great for treating allergies.
The Year at Maple Hill Farm is a book that became a fall tradition in our house when our kids were younger. Since we are surrounded by upstate NY farm country, the pictures and story line were very familiar. Imagine, a book that celebrated the seasons where we lived! We would combine a reading of this book with a trip to a nearby apple orchard. Riding the hay wagon into the orchard, eating apples fresh from the trees and picking apples to take home, tasting fresh apple cider right from their mill ... all combined to make some great memories. But it also presented an opportunity to talk about the "science" behind fruit trees, the effects of cold and frost on the crop, and why leaves change colors in the fall.
We would round out our autumn science studies with time spent in the kitchen making applesauce and apple butter. We also enjoyed doing waxed paper leaf pressing as a combination science and art project. Simple science "notebooks" provided a place to keep those fall creations and to make quick notes or sketches about what we learned.
As our kids got older we enjoyed the taste of crispy local cucumbers and learned about pickle making. My oldest thoroughly enjoys making dill pickles for her home today. Other fall produce such as various squashes, tomatoes and a variety of beans brought our science studies into the kitchen where we studied food preservation and rolled math and science topics into our baking.
God's creation offers so many wonderful opportunities for teaching science outside of a textbook. Do a little sleuthing in your area to find out what resources are available to make science come alive this fall for your students. You may not have to travel any further than your own backyard!
Still on the journey ...
~Judy
Sonlight Customer Champion