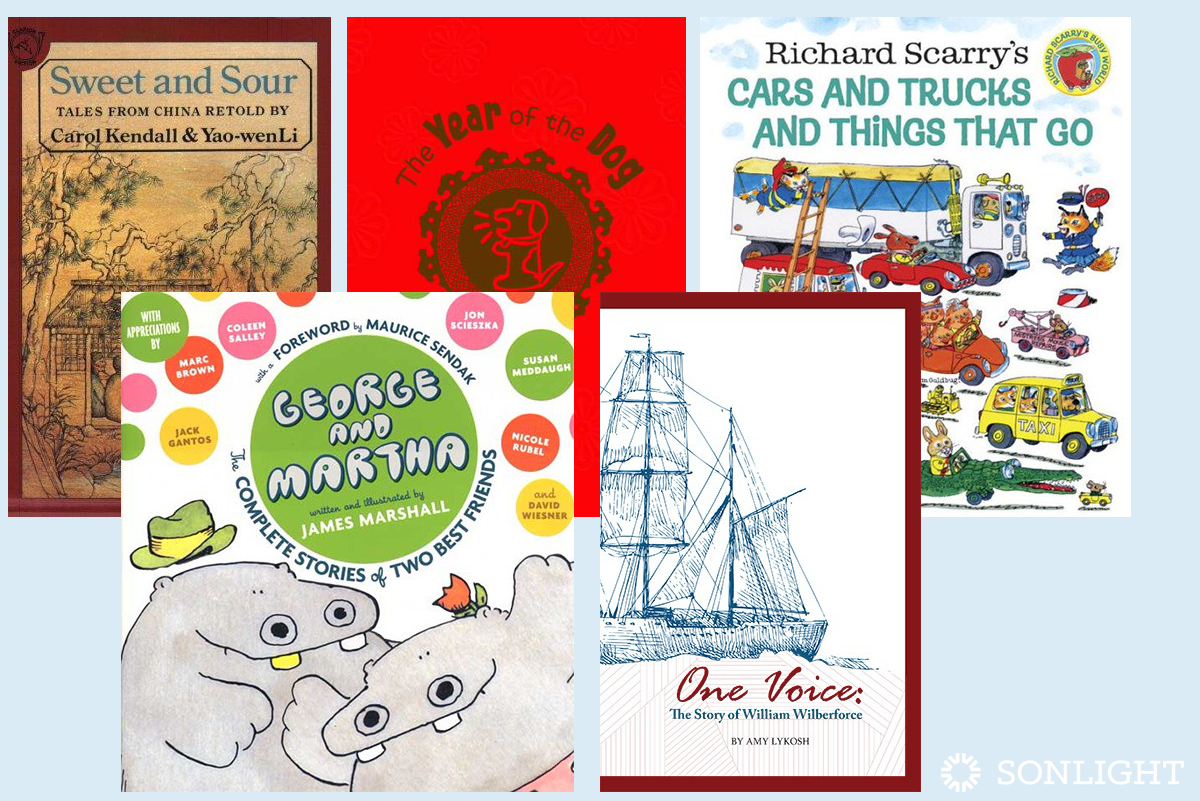 Ever wonder why Sonlight books are so good? It's because Sarita and her team review new releases year-round, a massive undertaking. You can't just go to the library and pull random books off the shelf and end up with an amazing program. Sonlight books are so phenomenal because the team has reviewed tens of thousands of titles over the last several decades.
Since the books Sonlight chooses are so wonderful, why then does the Sonlight lineup ever change? Why do we replace books with other titles?
Because books go out of print.
Because a better book comes into print.
Because Sarita sees a need and produces a product to fill that need.
Here's a sneak peak at some of the exciting changes to the books this year. These five new additions to the Sonlight line up do not include complete new programs or new hands-on products. This article outlines only book replacements to Sonlight programs for 2018.
Even if you've already gone through these programs, you might buy these books. There's so much goodness here!
New Titles in Preschool
New since the 2017 catalog, two books replace the out-of-print Twentieth Century Children's Book Treasury in Preschool:
Cars and Trucks and Things That Go by Richard Scarry
A perennial favorite, enjoyed by Sarita's children (both boys and girls!) and grandchildren. Find Gold Bug on every page, follow Officer Flossy as she chases naughty Dingo Dog, and go with the Pig Family on an all-day excursion.
George and Martha: The Complete Stories of Two Best Friends by James Marshall
Thirty-five fun short stories of two hippopotami. A book to savor again and again. If you haven't met them yet, you should. They take dance lessons, they prank each other, they try new things (or not, in the case of the hot air balloon). An absolute delight.
New Title in History / Bible / Literature E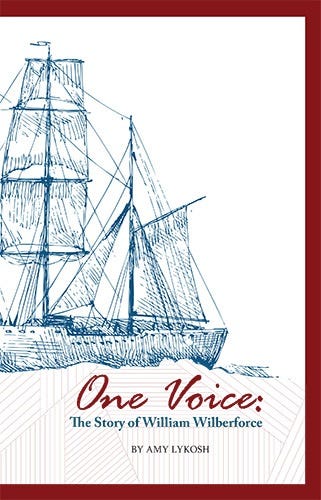 The former title about Wilberforce in History / Bible / Literature E has been swapped with a brand new release—One Voice: The Story of William Wilberforce by Amy Lykosh.
As Sarita's 9-year-old granddaughter said, "This new book gets the emotion of the story," and when Sonlight's General Manager first reviewed it, he told Sarita, "We need to get this into the hands of everyone on the planet!"
A biography in verse, it emphasizes the power and persistence of the small man with the big voice. See below for an excerpt.
New Titles in History / Bible / Literature F
A change since the 2018 catalog went to press: The House of Sixty Fathers, a Sonlight title in Eastern Hemisphere from the beginning, went out of print.
To replace this Reader, enjoy two new titles:
The Year of the Dog by Grace Lin
Laugh-out-loud funny, this sweet story of an American girl of Taiwanese heritage includes cultural customs, friendship, and figuring out one's place in the world.
Sweet and Sour: Tales from China by Carol Kendall and Yao-Wen Li
Twenty-four tales taken from many periods in China's history, this collection by the beloved author of The Gammage Cup and co-author Yao-Wen Li includes only tales that the author's liked, and they found some unusual and charming ones. Come enjoy a wide sample platter from the most populous country on earth.
Sonlight is committed to continue to bring you the best of the best. These five books are just a small taste of all the goodness that is Sonlight. Get your copy of the Sonlight catalog today to see all we have for you and your children.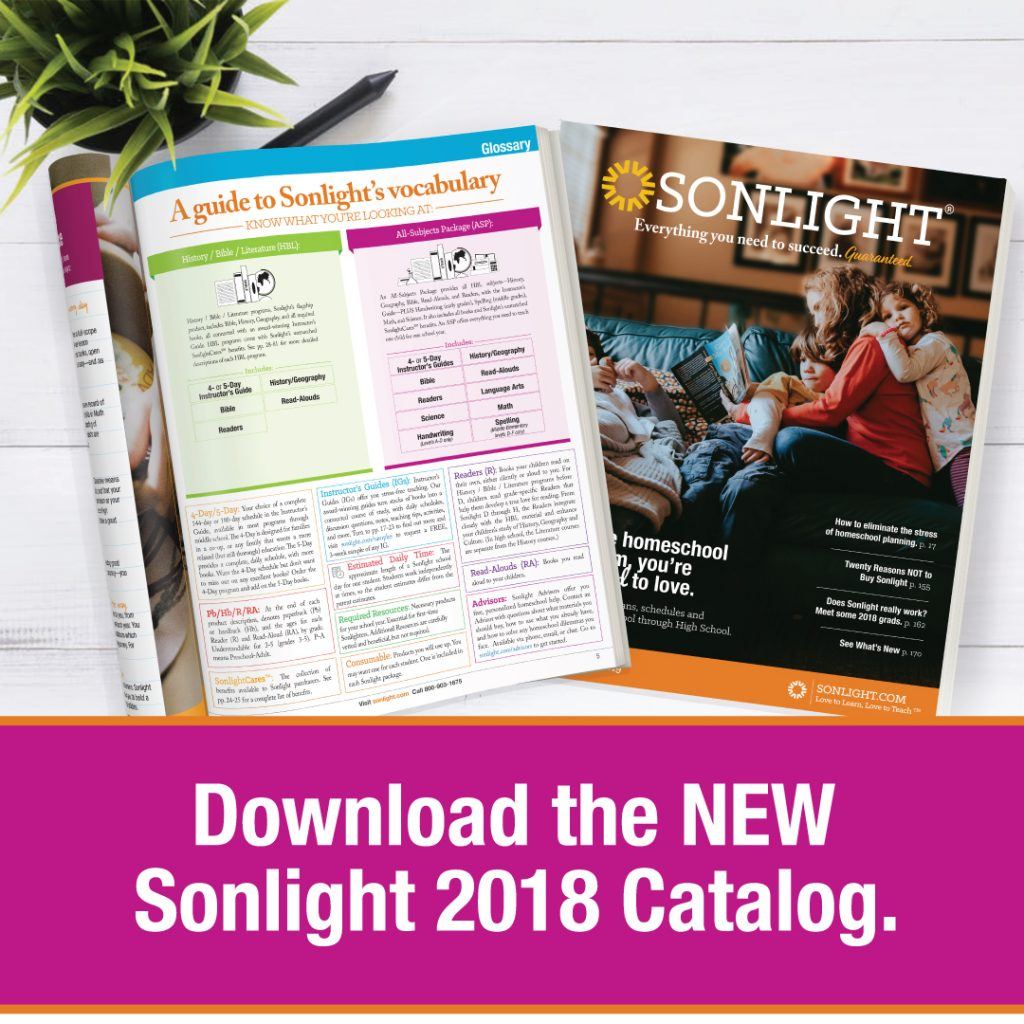 One Voice excerpt
"A Different Outcome"
Civil War
War Between the States
War of Northern Aggression
Whatever you call it,
Three quarters of a million Americans
Dead.
More than
World War I
World War II
The Korean War
Vietnam
Iraq
Afghanistan
Combined.
True—
Four million enslaved Africans
Freed
But the racial tension continues
Today
Festering
Boiling over
Weakening
Destroying
Where was America's William Wilberforce?
Curious to see what this type of education might look like for your family? Go to SmoothCourse to explore your options.