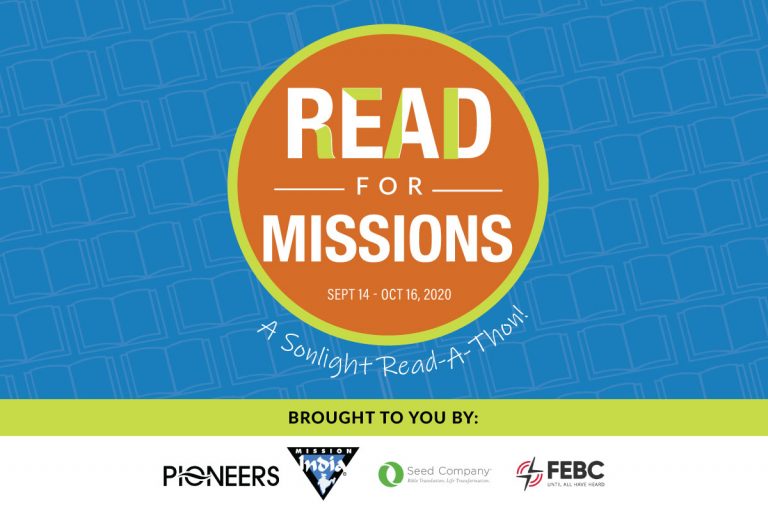 2020 has been a year of cascading disappointments and cancellations. But there is still so much light shining in the darkness! And while we are all missing our in-person fellowship, homeschool co-ops, and volunteering activities, there are still tangible ways we can wrap our arms around the world and serve God by loving our fellow man.
The 2020 Fall Read-A-Thon is one example!
In this project, your children can raise money for missions, simply by reading great books. And Sonlight will match the donations up to $200,000.
Together let's raise at least $400,000 to support the ministry of four participating agencies:
Far East Broadcasting Company
Mission India
Pioneers
Seed Company
John and Sarita Holzmann's Heart
Why a Read-A-Thon? In this brief video, John and Sarita Holzmann share their heart for missions and how this project can raise money to support the four partner ministries that are spreading the gospel worldwide.
September 14 - October 16, 2020
Ready to get started?
Your first step is to choose which of the four ministries to support with your participation.
Then set a goal for your reading.
Next find sponsors who are willing to partner with your children. We'll help you with this step by sending you a free toolkit.
Finally read great books, record your reading, and keep your sponsors updated on your progress.
Sonlight will double the funds you raise with a $200,000 matching grant!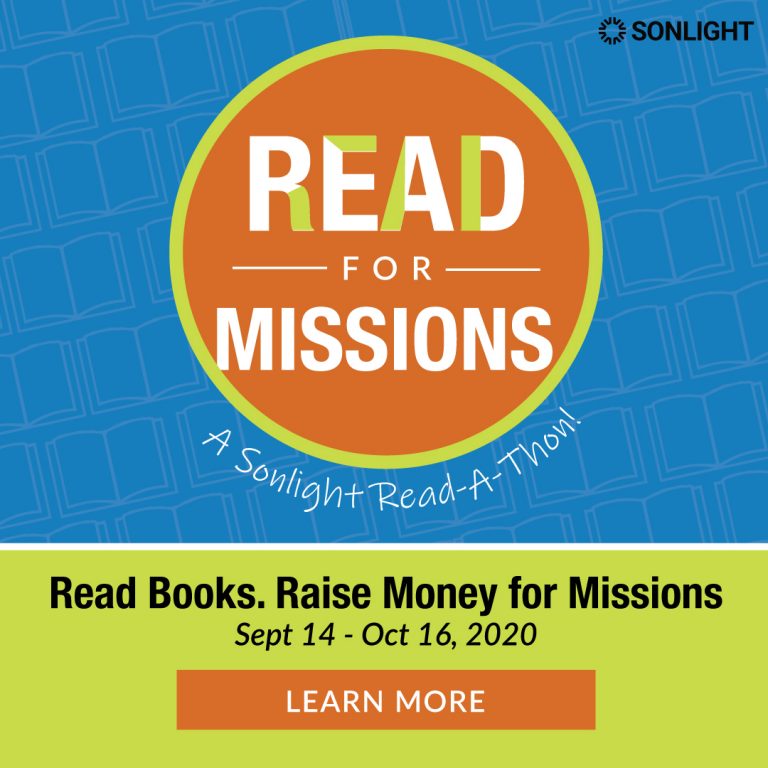 Raise Even More Simply by Sharing
Share your participation in Sonlight's Read for Missions Read-A-Thon on your favorite social media channels! For every tweet, post, or snap that uses both #sonlightstories and #sonlightreadathon, Sonlight will donate $1 towards our overall goal!