This is our second year of homeschooling with Sonlight, which means it was really our first "Box Day" as last year they didn't really know what to be excited about.
This year, they saw the box and ran for it. As I came out to help them, I saw them working together to push the heavy box down our long driveway to get it to the house.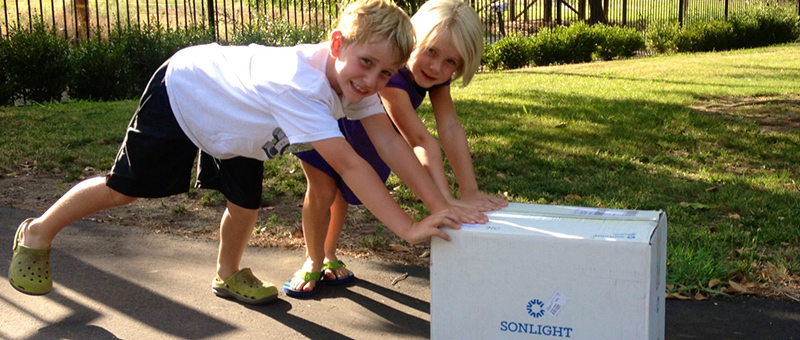 Teamwork to get that box inside as fast as they can!
Lia (6 years old and reading chapter books on her own) was saying, "I wonder if I will have to jump out of any of these books."
I said, "I didn't know you were in the books."
She responded with, "Oh yes, I pretend I am inside of every book that I read and when something a little scary comes along, I have to jump out! I wonder how many of these books I will have to jump out of!" She was so excited to start looking through them and making her predictions.
One of the best things that has come from homeschooling through Sonlight is that both of our kids have a true passion for reading and I am so grateful for that.
Jill H