My family just returned from an off-season vacation to the Oregon Coast. We stayed at an RV park right on the beach. The weather was sunny half of the time we were there. It was cloudy and rainy the other half of the time. That's to be expected this time of year, and we had a good time in spite of the fickle weather.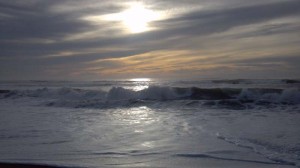 I never get tired of watching the waves break against the shore, and I especially love the broad expanse of sky above the water. Each day when I walked on the beach I marveled at how different it was from the day before. But there's constancy in the ocean, too. It doesn't move around, or dry up and go away.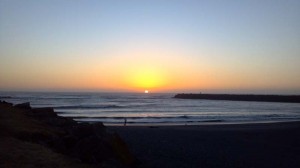 Homeschooling is like that. Each day is different. Some days we are able to stick to the schedule and get everything done. The kids are happy and eager to learn. More often, life happens, interruptions come along, the kids decide to be uncooperative, and I get to the end of the day wondering if we've done enough. I have learned to pray for wisdom every morning because I never know what that day will hold. I've also learned to not dwell on the moments and days, but instead to look back at the weeks and months and years, when it comes to measuring success.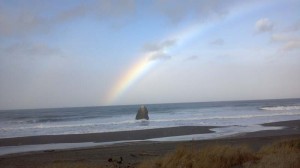 I am so grateful that God's mercies are new every day, but He is a never-changing God who is always there for us.
If any of you lack wisdom, let him ask of God, that giveth to all men liberally, and upbraideth not; and it shall be given him. But let him ask in faith, nothing wavering. For he that wavereth is like a wave of the sea driven with the wind and tossed. --James 1:5-6
Enjoying the adventure,
~Karla Cook
Lifelong Learner