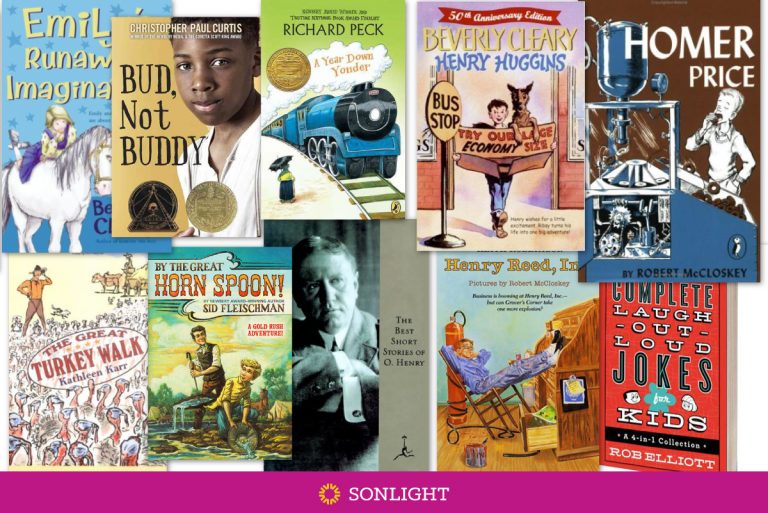 All kids love to read funny books, but kids who have a bad attitude towards reading especially need stories with humor. If reading has become tedious, a chore, or an argument, lighten the mood with these hilarious novels from Sonlight curriculum.
by Sid Fleischman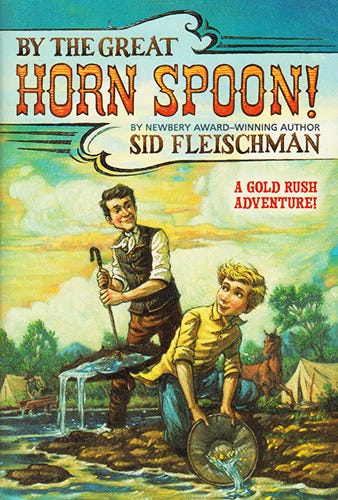 To save his aunt's home, young Jack and his butler rush off to California to join the '49ers in their hunt for gold.
Your children will laugh their way through this novel while they absorb American history. Fun!
by Keith Robertson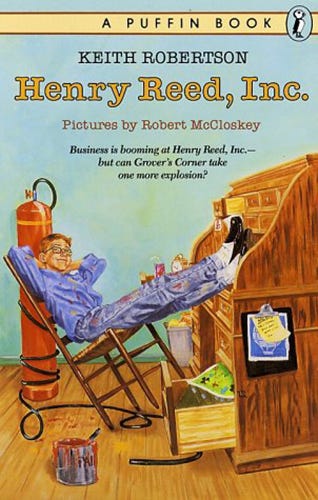 Your children will be totally tickled over this story about an entrepreneurial thirteen-year-old Henry who spends the summer with his aunt and uncle in New Jersey.
His pal Midge helps him with his humorous escapades to make money including building a hot air balloon!
by Richard Peck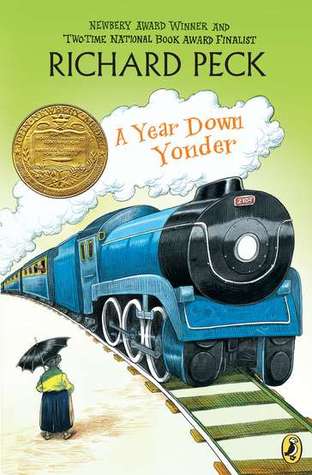 Mary Alice, a middle-class high school girl from Chicago, leaves the big city to spend 1937 in rural Illinois with her rough-around-the-edges and unconventional grandmother.
The zany, adventure-filled book by Richard Peck is not only eye-opening for Mary Alice, but heart-warming and hilarious for readers as well.
by Christopher Paul Curtis
It's 1936 in Flint, Michigan. Times may be hard, and ten-year-old Bud may be a motherless boy who never knew his father, but Bud's got a few things going for him.
One is a collection of flyers for Herman E. Callowy and his famous band, the Dusky Devastators of the Depression. Bud's got an idea those flyers will lead him to his father, and once he hits the road to find this mystery man, nothing can stop him.
Bud, Not Buddy is an educational novel full of laugh-out-loud humor and wonderful characters, hitting the high notes of jazz and sounding the deeper tones of the Great Depression.
by O. Henry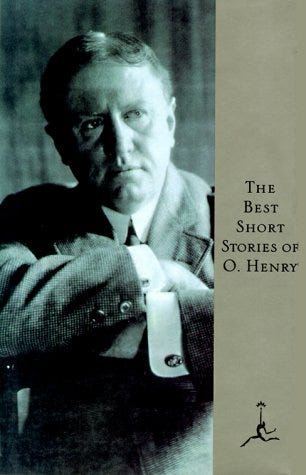 This collection offers for readers' delight the thirty-eight . Henry stories honored almost unanimously by anthologists and that represent, in variety and balance, the best work of America's favorite storyteller.
They give the full range and flavor of the man born William Sydney Porter but known throughout the world as . Henry, one of the great masters of the short story. As with several other major texts we will be studying this year, we will sample the author's work, but leave much of the fun for students to discover on their own at a later date.
by Beverly Cleary
The good news is that this book is first in a classic series. So after you fall in love with Henry, there are more books to read!
In this hilarious story, you follow the days of a kind-hearted boy, his lovable friends, and his dog Ribsy. It's set in late 1950s middle America on Klickitat Street.
by Robert McCloskey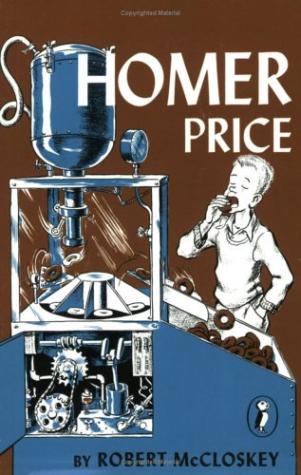 An award-winning author illustrator recounts the hilarious adventures of a small town boy in middle America during the early 1950s.
Lots of families pair this Read-Aloud with a trip to a doughnut shop or an at-home doughnut making day. You'll have to read the book to find out why.
by Rob Elliott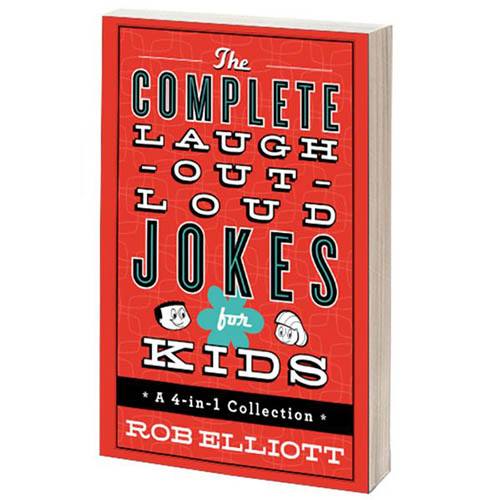 What do you get if you mix a rabbit and a snake? A jump rope!
What happens to race car drivers when they eat too much? They get indy-gestion.
Children of a certain age can hardly get enough jokes. But if you've heard the same knock-knock jokes, or the tried-and-true banana and orange jokes a few too many times, this is the book for you.
Laugh-Out-Loud Jokes for Kids provides clean, funny jokes to make your family laugh out loud.
Young readers will have a blast sharing this collection of hundreds of one-liners, knock knock jokes, tongue twisters, and more with their friends and family! This mega-bestselling book will have children rolling on the floor with laughter and is sure to be a great gift idea for any child.
by Beverly Cleary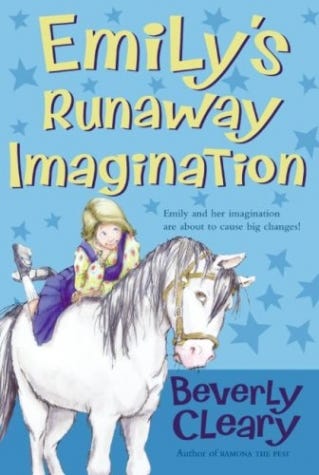 A charming story about a lovable girl in small-town Oregon in the mid-1920s whose creative ideas place her in humorous and sometimes mildly embarrassing situations.
A good book on which to base discussions about social changes and cultural developments over the past 70 years.
by Kathleen Karr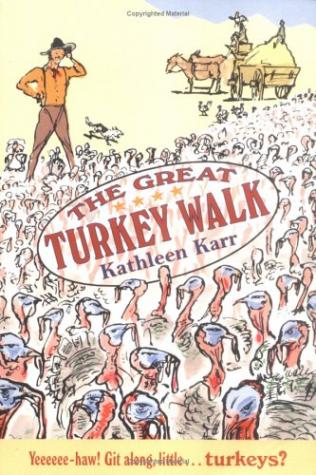 "Git along, little . . . turkeys"? Yep! In 1860, a fifteen-year-old boy attempts to herd one thousand turkeys from Missouri to Denver, Colorado, in hopes of selling them at a profit.
In this sure-fire funny-bone tickler, part tall-tale but mostly solid historical yarn, Simon Green proves he's a man and worthy of respect. What fun!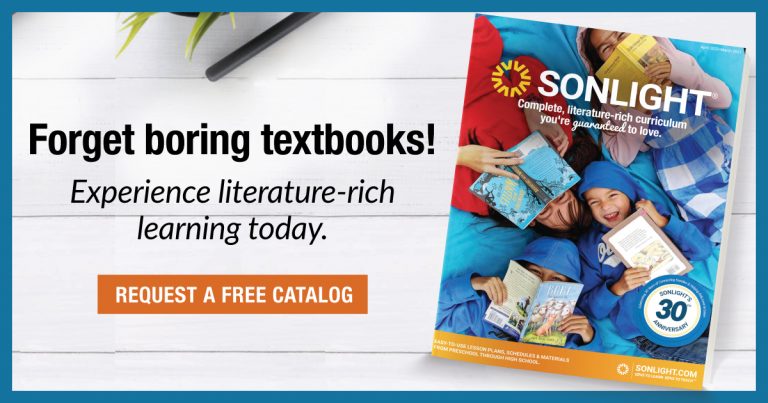 Get hundreds of book suggestions in the Sonlight curriculum catalog.