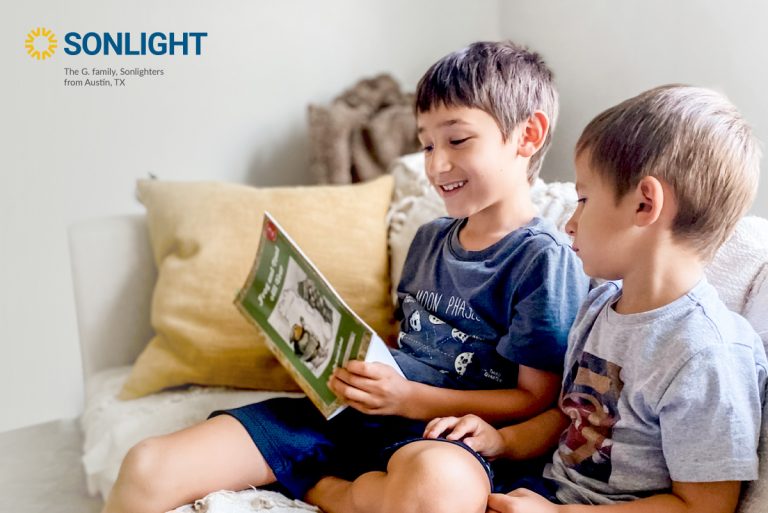 Some children hate to read. Whether because of personality or ability, whether because they haven't yet fallen in love with any book or because their interests really do lie elsewhere, some children are not yet bookworms. Maybe some will never be bookworms.
But if you want to encourage the child who hates to read toward a love of books, what can you do? Here are some of the best tips I've seen over the years.
Continue reading below or listen here:
1. Use Graphic Novels and Comic Books
Cartoon or comic book collections aren't intimidating to the child who hates to read. Garfield has few words per panel, and after three short panels . . . the punch line! This offers maximum storytelling in minimum words, a great sense of accomplishment, and high entertainment value. Calvin and Hobbes is another favorite, but the vocabulary and ability level for these cartoons is a good bit more challenging.
2. Let Them Stay Up Past Bedtime
If your children have a bedtime of, say, 8:30 p.m., allow your child who hates to read to stay up until 9:00. (Or as late as they want if the child self-regulates wisely.) Of course, the catch is that the extra time past bedtime must be used reading. This treat is highly motivating for some children.
Offer a stack of cartoons, comic books, magazines, and high-interest novels by the bed with a battery operated lantern or flashlight to set the stage for a nightly reading habit.
3. Stop Reading at an Inopportune Time
If you know of a dramatic cliff-hanger book, you might start reading it aloud, but then have to go elsewhere right at an exciting moment. Ideally, your children will keep reading themselves.
This trick doesn't always work, but it can at least create a sense of anticipation for the next read aloud session with your child who hates to read.
4. Capitalize on the Momentum of a Series
Along these same lines, you might try reading the first book in a series aloud, then leaving the rest of the books for your children to carry on.
Or if a book has no sequel, you may be able to convince the child who hate to read to look for more titles by the same author or even more works in that genre. Use whatever hooks you have!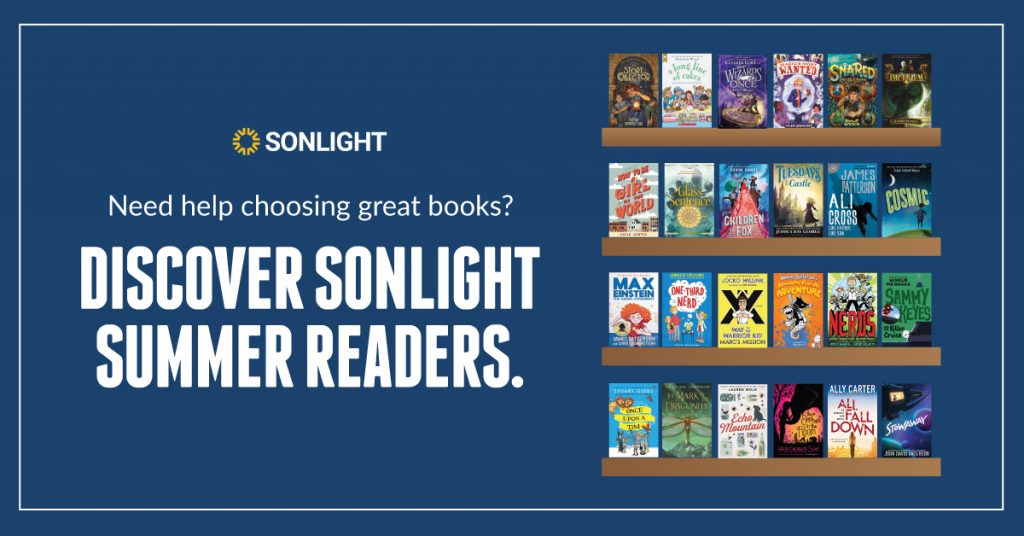 5. Lean on Audiobooks
For those struggling with the actual reading, either because of eye tracking issues, or dyslexia, or whatever, get audiobooks. These are available to borrow from the library for free, and services like Audible often run significant sales. Audiobooks allow your struggling readers to listen and follow along in their own books, or to listen, like a read-aloud, when you are not available to do the reading yourself.
6. Choose a Literature-Based Curriculum
This suggestion may seem backward. Why use a literature-based program to teach a child who doesn't like to read? The reason is that a child can love books and adore great literature but still hate to read. If you can establish a love of books through reading aloud and exposure to high-quality biographies, historical fiction, and nonfiction, the reading bug may eventually kick in.
Even if you have a child who hates to read, try Sonlight with your family and watch your reluctant readers become enthralled with their books.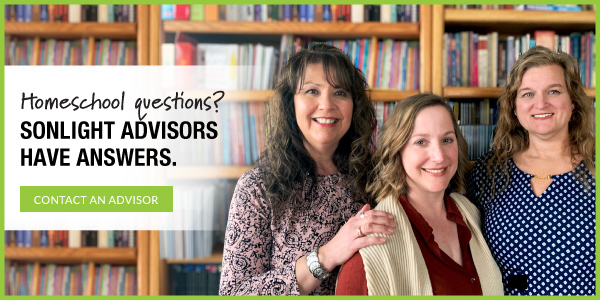 If you have questions about your reluctant reader—or any other questions!—you can schedule an appointment to talk to an Advisor. One of our experienced homeschooling moms would love to talk to you.