I'd love to help alleviate some of your Christmas stress.
Let me share a story so you know where I am coming from. I started homeschooling my seventh grade son at Thanksgiving after pulling him out of an unsafe public middle school. With a toddler and preschooler at home, and two other boys in the local elementary school, homeschooling seemed almost overwhelming.
And then came Christmas.
I was super stressed and, I will admit it now, a bit cranky. Between schooling, cleaning, church activities, baking, cards, presents, it was all too much!
The next year I got smart and planned for Christmas by making the necessary preparations part of school: not in addition to school.
Christmas as Homeschool Lessons
During our Christmas school, we did no formal Sonlight lessons for the two weeks before our Christmas break. (For late middle school and high school kids, I did have them keep up with their math.)
Instead, I had the kids help with
cleaning
baking
addressing the Christmas cards
wrapping presents
delivering goodies to neighbors
All of the work related to Christmas simply became the bulk of our homeschool day.
Christmas Cards as School
For years our children have created some sort of art work or a poem which I assembled and printed as our family Christmas card. During Christmas school they did the creative part, folded cards, and stuffed and labeled envelopes. There are lots of life skills involved in this project, and it made getting ready for Christmas a fun event for the entire family.
Great Christmas Read-Alouds
In addition, I read great Christmas classics aloud to the whole family. A couple of my favorite read-alouds are The Best Christmas Pageant Ever, which I read aloud annually for 20 straight years and A Christmas Carol by Dickens. Even my young children loved this story, though the language is a bit hard. Many times we would watch the Mickey's Christmas Carol cartoon after reading the original story.
Christmas was fun and not stressful.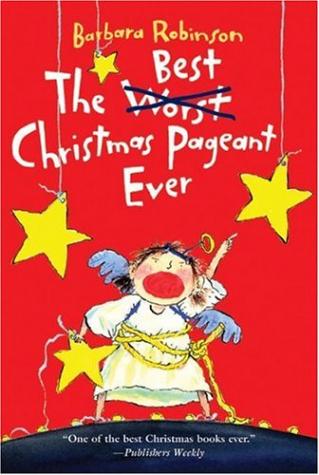 The Secret to a Zero Stress Christmas
The difference was that I planned for Christmas, made it part of school, and included the children as much as possible. The work got done, we were not pressured, and the children looked forward to it every year.
I counted it as school and if you want to quantify it into subjects you might use these: home economics, art, life skills, and cultural studies.
So my advice to alleviate stress?
Plan for the times you will be stressed and incorporate your children as much as possible. It will be an educational, memory-making experience for your entire family.
JOLLY GINGERBREAD MEN
Because I love to bake, I wanted to include a recipe for making the best gingerbread men I have ever tasted. These are a holiday tradition at our house. We don't decorate them, but you could. I always make a double batch for a total of about 100. They make terrific gifts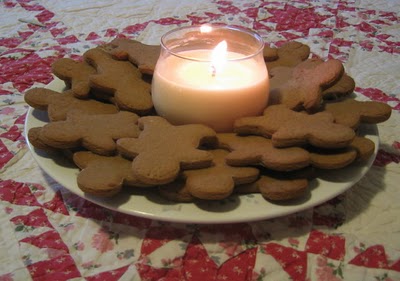 Thoroughly cream together:
1/2 cup butter
1/2 cup shortening
1 cup white sugar
1/2 cup brown sugar
1 egg
1/4 cup light molasses
Mix the following together and then stir into the butter mixture:
3 1/2 c flour
2 tsp. baking soda
2 tsp. cinnamon
1 tsp. ginger
1/2 tsp. ground cloves
Mix till all is blended. Chill the dough. Roll out cookies to desired thickness. Cut with a cookie cutter and bake at 375° for 7-9 minutes.
Note: After you get the dough mixed up it may still look pretty dry, but just take it in your hands and work it into a ball. I use a 3" gingerbread cookie cutter to make about 50 cookies.
As a tip, it is easier if you dampen your counter and lay a plain cotton (not terry cloth) dish towel on the dampened counter. Sprinkle the towel with a couple of tablespoons of flour and then put 1/3 of the dough (rolled in a ball) on the towel. Flatten it slightly with your hand, sprinkle it with flour and roll out like a thick pie crust on the towel. If it gets sticky, sprinkle with a bit more flour. After rolling and cutting out all the cookies, shake the towel off outside and wash as normal.
Three Advent Unit Study Kits
Each kit comes with a novel, discussion guide, activity ideas, recipes, and many of the craft supplies you'll need.