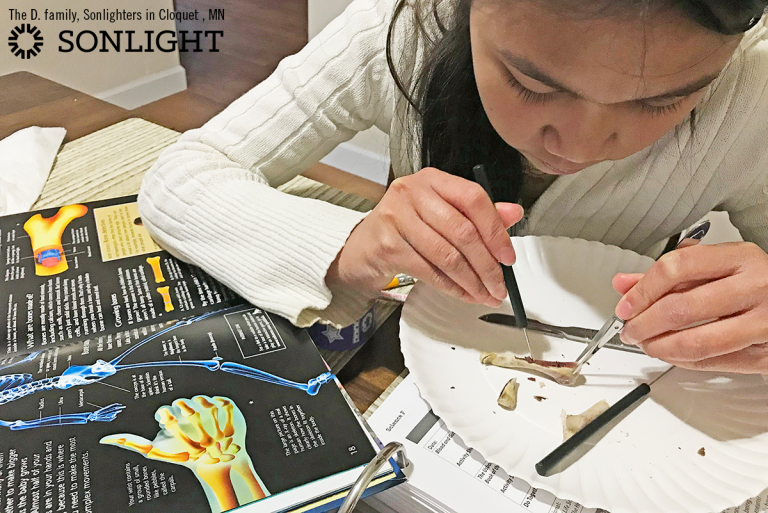 I watched a TED Talk recently that inspired me. Carol Dweck started with the example of a Chicago school that has a grade labeled "Not Yet." The idea, Dweck says, is that we are in a process of learning. Just because we don't know something now doesn't mean we won't know it later.
Learning takes time. Our home-life, children, homeschool direction, and lives are constantly growing and changing. We are works in progress, continually learning how to become better versions of ourselves.
Most adults understand that perseverance can help us to grasp something or to get better at things we struggle to master.
We didn't learn to tie our shoes the first try.
It took time for us to learn to read.
We have to rehearse our lines before we can perform them masterfully in a play.
We adults understand that repetition—practice—comes before mastery.
We have to help our children learn the same lesson: perseverance will pay off in the end. We do that by helping them keep on trying when they might want to give up.
Dweck calls this "Not Yet" attitude the growth mindset. Its opposite is the fixed mindset—"If I don't have it now, I'm never going to get it."
Our mindset affects (or certainly reflects) how we interpret daily interactions and events.
People with a fixed mindset believe they were born with certain traits or skills, and no matter how hard they try, their skill set will remain pretty much the same. Interestingly, rather than believing—as growth mindset people do—that practice makes perfect, people with fixed mindsets view their shortcomings as obvious proof of their incompetence. And, believing that no amount of practice will raise them from their current state of imperfection, they stop trying before they begin.
Those with a growth mindset, by contrast, believe they can improve with practice over time.
According to Dweck, most people seem to hold to a fixed mindset. However, she says, you can uproot this attitude and teach your children to adopt a growth mindset and teach them the power of not yet. Children are great mimics, she says, and so when we adjust our own mindset to reflect what we want out of our children, they will follow.
Have you ever heard one of your children exclaim,
When you hear words like these, think of them as opportunities for you to change your children's inner dialogue. Remind them that
Challenges help them grow.
Excellence requires practice.
As parent teachers, we teach our children history, science, math, Scripture, even how to do the laundry or boil an egg. We weave in our beliefs and core values along the way. It's equally important to teach them resiliency and the grace to make mistakes. The greatest artists, writers, and athletes gain success beyond their inborn, God-given talent by means of practice, patience, and perseverance.
When we teach our children that their brains and talent are the mere soil upon which they must then build, we are showing them the way to success through a not yet mindset.
Remember that Thomas Edison tried over 10,000 different materials to create his light bulb filament. None of them shone for even 100 hours (his predetermined requirement for success). But Edison refused to give up. He said, even after his first 10,000 filaments burnt out: "I have not failed. I've just found 10,000 ways that won't work." He, along with virtually every other great inventor, allowed himself to fail in order to ultimately succeed.
The Bible clearly teaches a growth mindset. Use these Bible verses to kick-start your children's (and maybe your) inner dialogue of positivity.
I can do it!
I can do all things through Christ who strengthens me. Philippians 4:13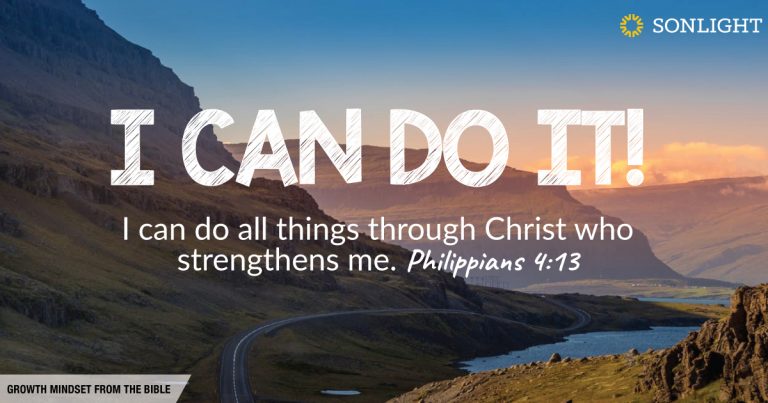 I am brave enough to try again!
Have I not commanded you? Be strong and courageous. Do not be afraid; do not be discouraged, for the LORD your God will be with you wherever you go. Joshua 1:9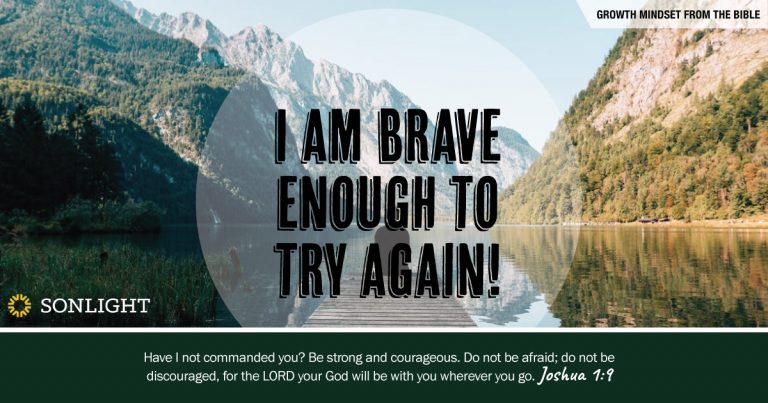 I'm not scared of this challenge!
For the Spirit God gave us does not make us timid, but gives us power, love and self-discipline. 2 Timothy 1:7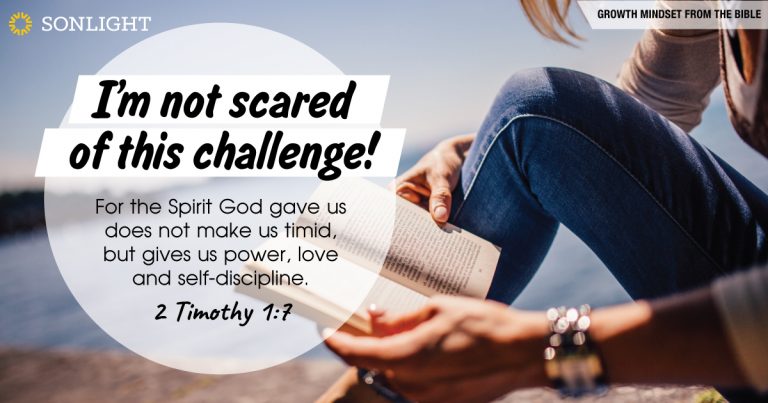 May you and your precious children grow in your ability to tackle tough topics, wrestle through new ideas, and victoriously move forward as you homeschool and learn together with a not yet mindset.
---
Want more encouragement?
Sign up for Sonlight's bi-weekly e-newsletter
You'll be encouraged by the words of founder Sarita Holzmann, inspired by real-life stories from other homeschoolers, pick up practical tips for the journey and more.
---