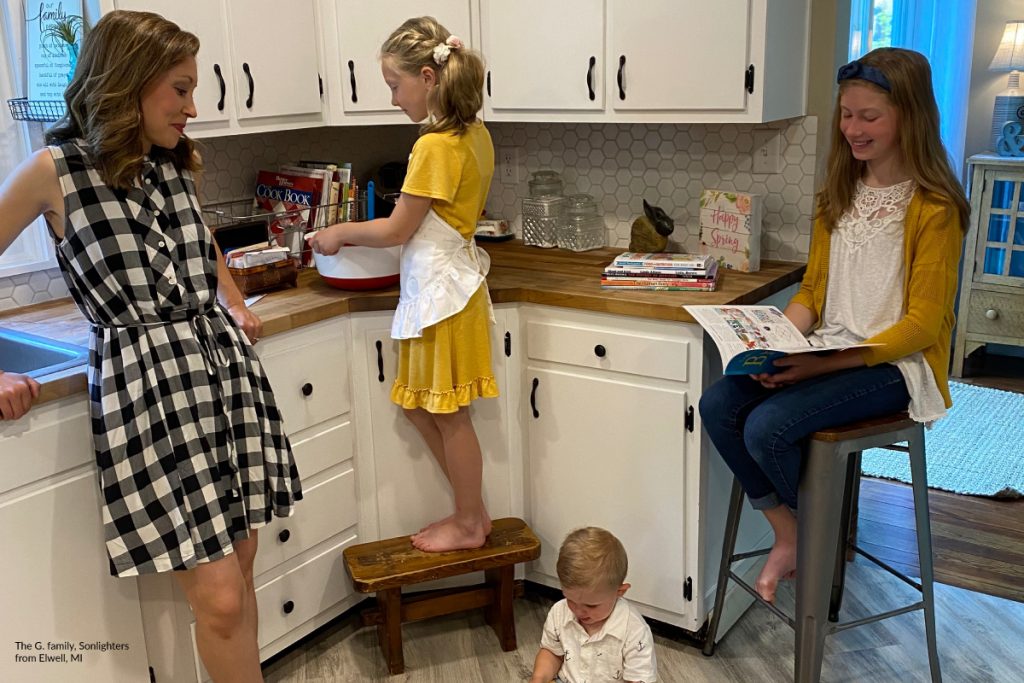 Christmas Day has a wealth of wonderful, time-tested traditions. So many memory-filled activities have enriched our holidays throughout the years. But what about Christmas Eve?
For centuries, Christmas was celebrated as a whole season, not just a single day. Many cultures began celebrations on Christmas Eve and carried them over several days. Historical legend tells us that Luther is supposed to have cut the first Christmas tree on Christmas Eve in the 1500s. English politician Sir John Reresby reportedly invited his poor tenants for a feast on Christmas Eve, 1682. And during World War I, the famous Christmas Truce began for many troops on Christmas Eve, 1914.
More recently, polls would indicate that Christmas Eve is more "popular" than Christmas Day. It's more relaxed, less stressful, and carries the anticipation and excitement of the following day. It also offers some unique opportunities to enjoy family time before the "crazy busy" of Christmas Day begins. Here are suggestions for some laid back Christmas Eve traditions for your household . . .
Classic Christmas Read-Alouds:
Whether you choose a longer chapter book to read over several days and end on Christmas Eve or collect a stack of short stories to read together all in one evening, a family reading marathon is an excellent way to enjoy a laid-back evening. One fun possibility is to start a Christmas Eve collection of books. Each year you re-read the previous years' books and add a new one to grow your stack. Here are just a few to start your collection:
Family Game Night:
You may have a whole stack of family favorite board games, but maybe it's time to try something different. Here are a few fun and easy games to try this Christmas Eve:
Candy Cane Pick-Up – based on the traditional pick-up sticks, this one involves the iconic candy cane. All you need is a pile of regular-sized candy canes (not the minis) and a small, deep bowl. Put a candy cane in your mouth with the curved side out, and with hands behind your back, use the candy cane to hook another from the pile and drop it in the bowl. Award points to players who can transfer five candy canes in less than a minute.
Gingerbread Man Munch – tip your head back and have someone place a gingerbread man on your forehead. Using only your facial muscles (including lips and tongue), work the gingerbread man down your face and into your mouth to munch.
Marshmallow Toss – a fun twist on a children's ring toss game, all you need is six mugs, some shredded paper filler, and a bag of large marshmallows. Set up the mugs in a triangular formation at one end of a table and partially fill with the shredded paper. Stand at the other end of the table and toss a marshmallow in each mug. The first person to get a marshmallow in all six mugs wins.
Movies and Munchies:
Charcuterie boards are all the rage these days and range from simple and sweet to large and elaborate. Charcuterie comes from the French word chaircuiterie and means pork butcher or cooked meat. A more modern definition is a selection of cold cooked, cured, or smoked meats.
On Christmas Eve in our house, it means a big pot of a favorite homemade soup in the middle of a board (or boards) filled with favorite cheeses, crackers, nuts, veggies, fruits, dips, candies, jams, and jellies. One simple, savory soup recipe that we enjoy is . . .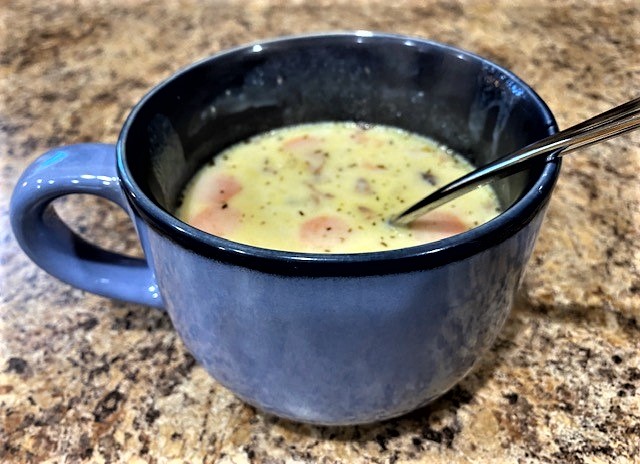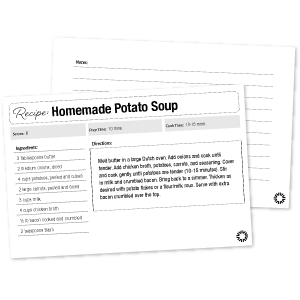 DOWNLOAD THIS RECIPE HERE!
This PDF file is formatted to print the same size as Sonlight's Recipe Cards so you can easily add it to your recipe collection!
Homemade Potato Soup
3 Tablespoons butter
2 medium onions, diced
4 cups potatoes, peeled and cubed
2 large carrots, peeled and diced
3 cups milk
4 cups chicken broth
½ lb bacon cooked and crumbled
2 teaspoons Basil
Melt butter in a large Dutch oven. Add onions and cook until tender. Add chicken broth, potatoes, carrots, and seasoning. Cover and cook gently until potatoes are tender (10-15 minutes). Stir in milk and crumbled bacon. Bring back to a simmer. Thicken as desired with potato flakes or a flour/milk roux. Serve with extra bacon crumbled over the top.
Enlist the family to chop veggies and stir the soup, slice the cheeses and build the board around the soup tureen. Then curl up in a cozy spot to munch and enjoy one or two favorite Christmas movies.
As hard as we may try to focus on the "reason for the season", Christmas can sometimes leave us feeling a bit shell-shocked. Learn to use Christmas Eve as the calm before the storm. An intentional time and place to focus on family and friends, and to pause to meditate on the story of the baby in the manger.