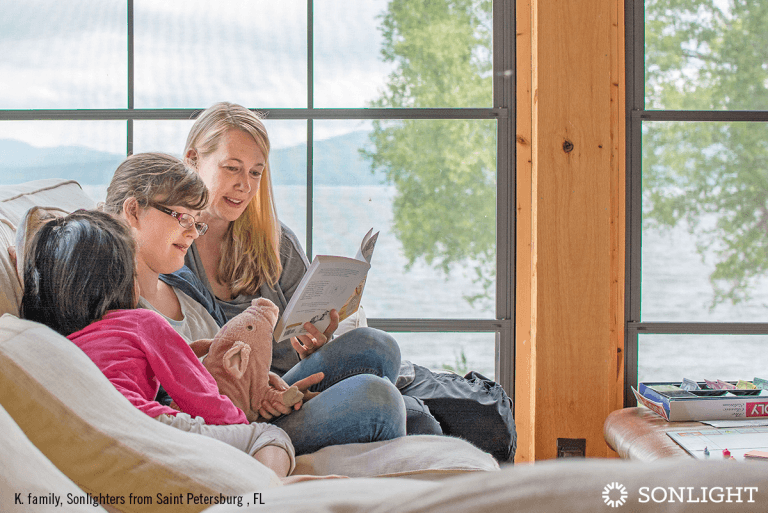 Lately, my kids and I were having a hard time feeling motivated to get back in the swing of homeschooling after a break. We had family visits and a couple bouts with sickness—the usual things that can derail us from our homeschool routine. After a few weeks of false starts, we still weren't getting into our routine like we should have been. I felt as if I'd lost my homeschool groove.
Instead of getting frustrated and trying harder, I decided to spend some time thinking about what drew me to homeschooling and what I loved about learning at home. Then I made time to intentionally connect our school day with those values at the core of my mission. Here are three central values I identified.
1. The Capacity to Be Creative
Hours spent leading story time at a local book store proved to me that children are naturally creative. Every week, a dozen or so four-year-old children would come play. They were bright and creative. If I handed them a piece of clay, they handed me back a story, full of detail. I remember feeling inspired to try to hold this childlike enthusiasm for creativity forever, if possible. I want our homeschool to continually feed creativity.
2. The Ability to Get Lost in A Great Story
Great stories establish our sense of wonder. In the day-to-day ticking off of tasks, wonder was far too often taking a seat on the sidelines. Because we use Sonlight, reading aloud has always been a central activity to our school day, but with the business of the our break and with kids being sick, reading was getting pushed aside so we could accomplish our daily Table Subjects™.
It is all too easy to create a habit of pushing aside Couch Subjects™. Math and Language Arts pages can feel like more pressing subjects, but my oldest three graduates continue to tell me that they gained more from our reading times than from any other subject. The books we read aloud are teaching our kids from many levels, all at the same time. I want our children to experience the sense of sweet wonder that comes from listening to stories much larger than themselves.
3. The Closeness of Family
A great gift of homeschooling is the fact that the children are not sent away from one another to learn every day. This daily proximity leads to stronger family bonds. This year, with many different ages and abilities, we have been doing more separate age level work. We weren't coming together as a whole family for reading as often as we once had. I missed that feeling of togetherness. School can be done with everyone on the couch, tucked under a blanket, listening to a great tale. I want our kids to remember the sweetness of family as a part of their everyday lives.
How We Got Our Homeschool Groove Back
Now that I'd identified my key values—what I love about homeschooling—I had to reconnect them to my day so that I could find my lost homeschool groove.
Here is what I did for my family. Since we are in the middle of History / Bible Literature G World History, I created a small unit study of all things Greek, especially Greek mythology, one of my favorite topics. To inspire wonder, I did quite a bit of reading from the stories that I love, adding all the flourishes and details I could remember.
We got back to making reading central and fun. To add regular opportunities for creativity, the kids are taking notes in an inexpensive, blank journal. My first group of homeschoolers, years ago, loved keeping a Monster Journal as we read Greek myths aloud. This group of younger siblings are now doing the same. The journals are a place to draw monsters, keep a timeline, note names, and draw anything they pick up from the reading.
Their creativity is refreshing to observe. We have a sharing time after we read so they can show each other what they have drawn. We normally work with two IG's, but we made sure both groups were doing world history at the same time so that much of our reading can be combined through the year. Doing these reading activities together as one group is helping us feel closer as a family.
In a few weeks, we will wrap up our Greek mini-unit. I know that I'll feel ready to fall right back into our IG schedule. The best part is that the books we're reading are pulled right out of the World History G selections, so we aren't even missing a beat in our school year.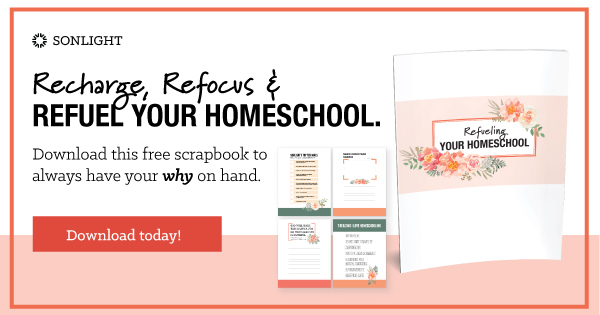 I encourage you to identify your homeschool values. Then when you lose your groove, use those core values to help you find it again.