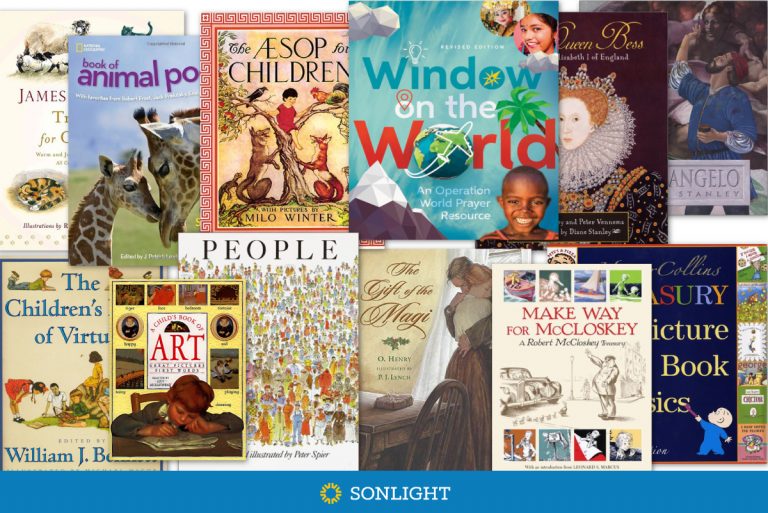 These twelve books prove that you are never too old for a good picture book. Children, teens, and adults alike will savor both the lavish illustrations and delightful stories in this collection of non-fiction, biographies, and fiction.
Use the strewing technique and scatter a few of these titles across your coffee table to encourage kid to explore on their own! These are the kinds of books that beg to be thumbed through! You won't have to say a word. These gorgeous, oversize books will do all the coaxing themselves.
by Peter Spier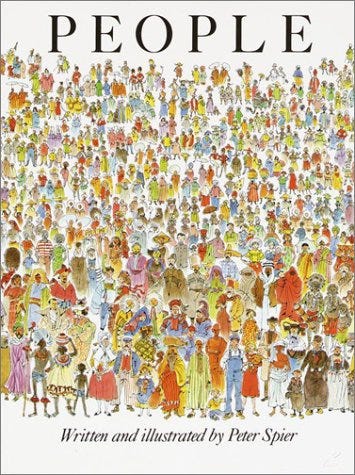 People is a meditative, oversize book, illustrating the broad diversity of people in the world today. Spanning multiple world cultures, it portrays festivals and holidays, food, religions, homes, pets, and clothing.
Children will see the many ways we are all the same while also reveling in our differences and thus develop their global mindset.
by Robert McCloskey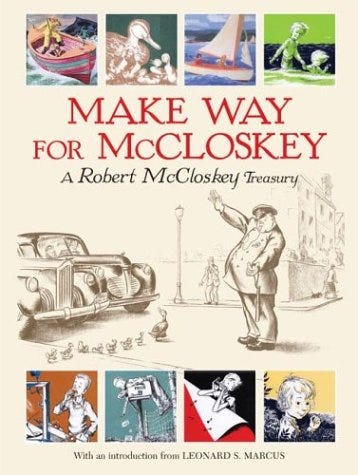 This marvelously illustrated, oversize anthology includes eight of the master-illustrator and story-teller's best, most touching stories:
Make Way for Ducklings
Blueberries for Sal
Lentil
Time of Wonder
One Morning in Maine
Burt Dow
Deep-Water Man
excerpts from Homer Price and Centerburg Tales
edited by Katherine Tegan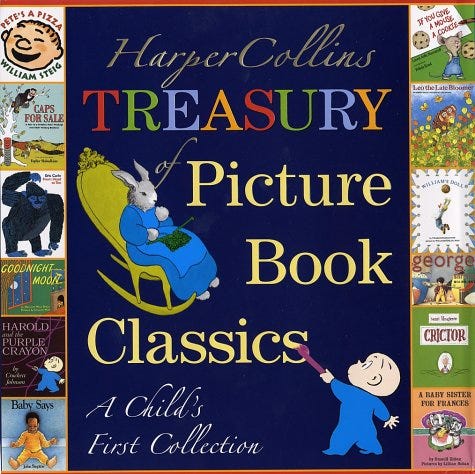 In this anthology, you get twelve marvelous picture books, including such classics as Caps for Sale, Goodnight Moon, and Harold and the Purple Crayon, plus modern classics such as If You Give a Mouse a Cookie and From Head to Toe.
Perfect for naptime browsing or as a bedtime read-aloud, this book is one your home library needs!
by Lucy Micklethwait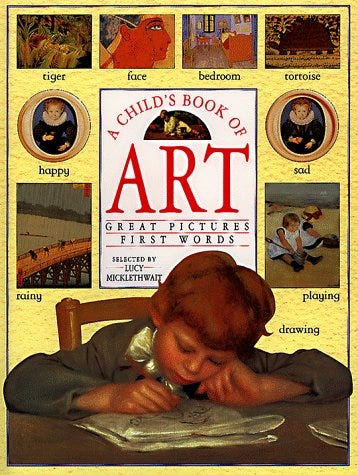 In this gorgeous reference work for young children, mostly famous, but some not-so-famous, works of art are arranged in thematic patterns: from medieval to modern, Western and non-Western pieces.
This super oversize and full color book is a perfect foundation for your child's appreciation of fine art. It's perfect for browsing and discussing no matter your age or previous experience with art.
edited by William J. Bennett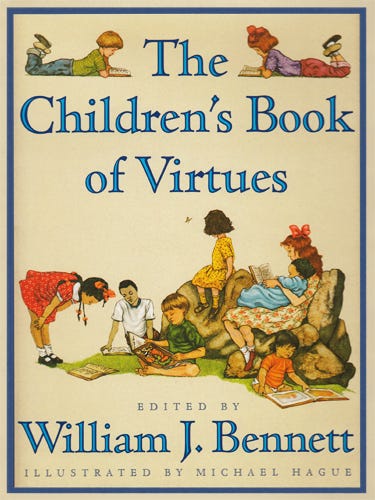 This volume is a lavishly illustrated children's edition of the national bestseller The Book of Virtues.
The Children's Book of Virtues brings together timeless stories and poems from around the world, including selections from
The Book of Virtues
Aesop
Robert Frost
George Washington's life
Native American and African folklore
It's a must-have for the culturally literate home.
6. James Herriot's Treasury for Children
by James Herriot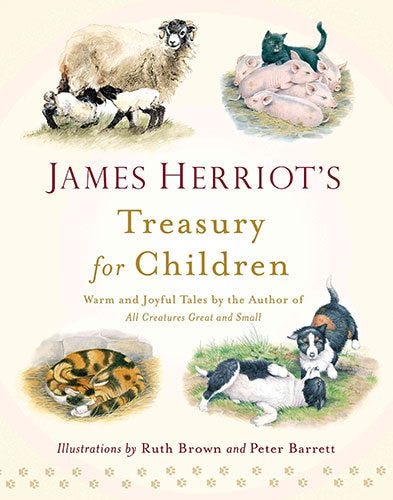 If you have an animal lover in your family, this oversize book will be a hit! You get all of the Yorkshire country vet's beloved books for children, collected in one volume.
Each story is accompanied by warm, full-color, two-page illustrations.
Not only will your children travel to the early 1900's in Northern England, they will also encounter a tremendous amount of new vocabulary through these fun and encouraging stories.
edited by J. Patrick Lewis
In this anthology, you get the jaw-dropping animal photography that National Geographic is known for paired with lovely poetry.
Read it aloud with kids you love, and pore over the amazing portraits of God's creatures. Just the photo of the eagle in flight with Tennyson's The Eagle is worth the price of the book. The whole thing is absolutely stunning.
by Spragget and Johnstone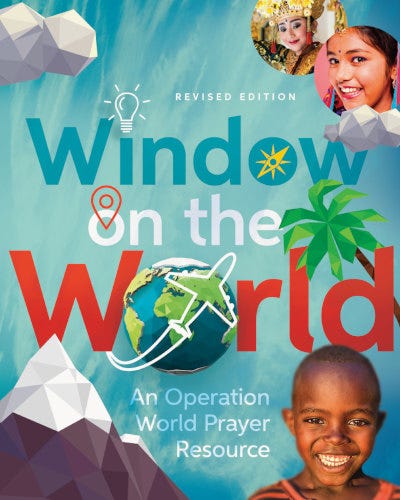 Window on the World furthers your child's global perspective with a wonderful introduction to 92 largely unevangelized countries and peoples of the world—from Afghanistan to the Zulus, and beyond.
This is a wonderful resource for families who want to pray together for the success of God's work through missions all over the world.
Each two-page spread includes a story, maps, interesting facts, full-color photos and illustrations, and suggested prayers. It's a treasure-trove for developing a godly heart for the world!
illustrated by Milo Winter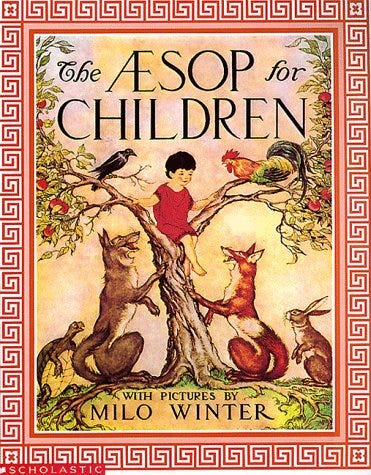 This full-color, oversize Aesop anthology includes 126 children's fables, known for their witty way of teaching morals. Because so many of these stories form the underpinning of various English expressions, being familiar with these fables is a key to cultural literacy. The handsome illustrations in this help children visualize and remember both the stories and their messages.
by O. Henry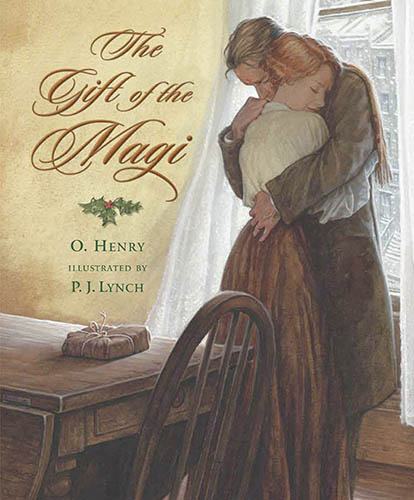 It's a classic Christmas tale, and it will probably make you cry a bit when you see the tender love between Della and Jim, a poor young couple in a shabby New York flat.
This picture book is illustrated by the two-time Kate Greenaway Medalist P. J. Lynch. The Kate Greenaway Medal is the equivalent of the Caldecott Medal in the United States–awarded to the best children's book illustration.
O. Henry paints a masterly portrait of unfaltering love, a haven from the harsh world outside. The poignancy of his story is captured in P.J. Lynch's eloquent art, wherein every glance, every gesture, tells a subtle truth.
This sumptuous title is one to savor and treasure for many Christmases to come. Despite the outstanding vocabulary, between the illustrations and the sweet subject matter, this is appropriate as a read-aloud from early elementary school on up.
by Diane Stanley & Peter Vennema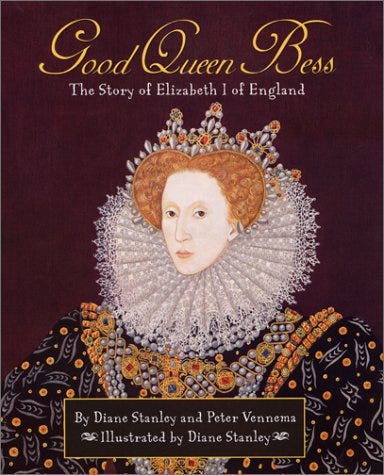 This picture book biography is the story of how Queen Elizabeth I came to rule England and how she used her shrewd diplomacy, religious tolerance, and great love for her subjects to win the hearts of the people she ruled.
Savor this one as a family read-aloud, and your children will retain more British history than if they had read a dry textbook retelling. The narrative pulls you in, and the illustrations portray the glory of the Elizabethan Age.
by Diane Stanley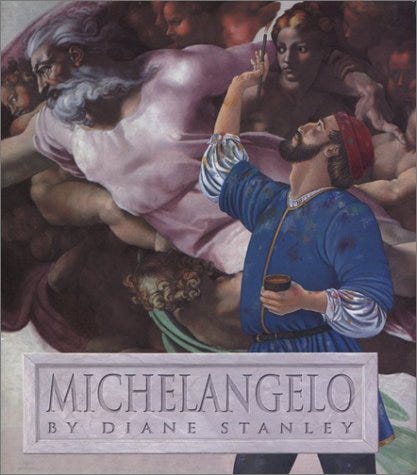 This picture book biography covers the life of Renaissance painter and sculptor Michelangelo, recounting his childhood, artistic training, and finally his masterpieces.
You get to visually devour the large, full-color illustrations of Michelangelo's art and marvel over how his work has so greatly impacted modern architecture, painting, and sculpture.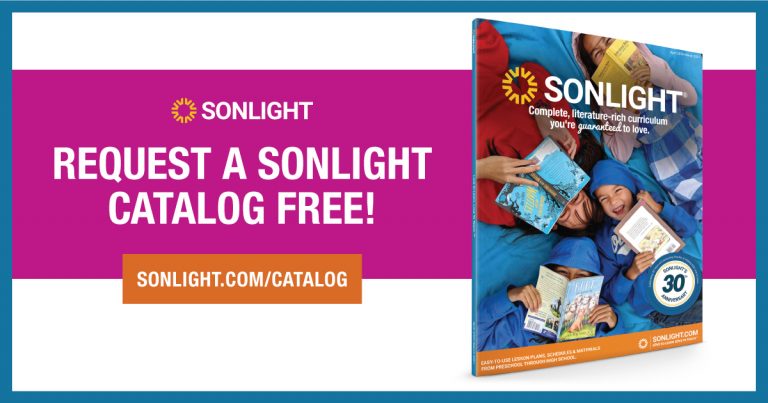 Love these book selections? We've got so much more! See our carefully curated book lists in our catalog.