It's here!
The excitement level was about equal to that of Christmas morning! Paper was flying! Books were were being pulled out of the box.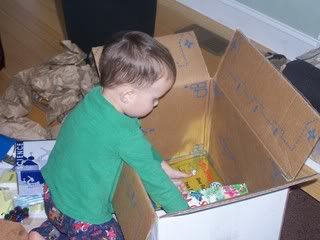 Box of Books
Boys were smiling and exclaiming over each treasure!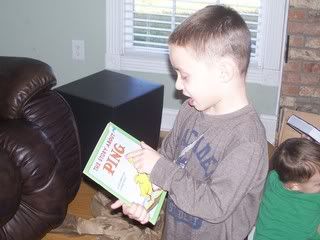 Treasure
This was our very first "Box Day". My five year old, Caleb, asked to read each book and soon dove into reading the Science books. He's doing Core K this year. My two year old, Nathan, was just as excited. He doesn't know that these aren't really his school books. And I'm not planning to tell him because I know he will learn so much right along with his big brother.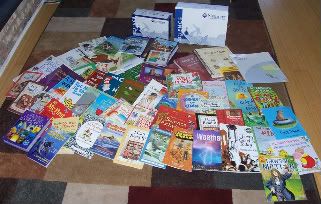 Books from Box Day
Thank you, Sonlight, for helping to make learning fun and exciting!!!
Jennifer