This is our first box day and first time homeschooling. Our boys have previously attended the local public school but were not happy there. After much prayer and discussion, we decided to start homeschooling this year using Sonlight.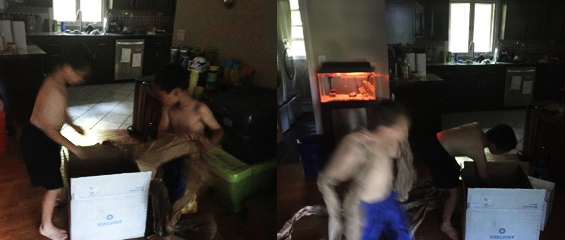 Opening the box and discovering the paper
We have been waiting for the shipment to arrive since we placed the order, keeping an eye out daily for the FedEx delivery truck. It seems the packing paper was a bigger hit today than the books--leading to much creative play and "mummifying" each other.
Looking forward to a great adventure in learning!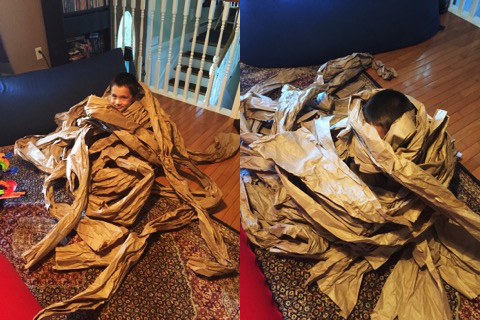 The B Family