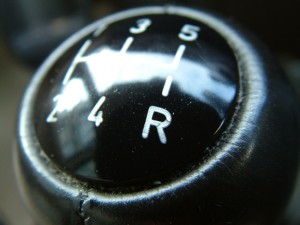 It was a dark and stormy night…
No, really. It was!
It was not a good night for traveling at all. But there we were, driving through the Ozark mountains on the way to my grandparents' home.
We had been on the road for awhile when my husband-to-be said, "I don't feel so good. You're going to have to drive."
"Me?!" I protested. "I can't drive a stick shift!"
"You'll be fine," he assured me. "Just remember to clutch when it's time to change gears. And I'll be right here beside you."
After several false starts, I finally did get the car in gear, and proceeded with great trepidation into the dark and stormy night. We made it safely to our destination that night, and the next time I was called upon to drive a car with a standard transmission it wasn't so hard.
I've thought of that experience often over the years. Many times I've been called upon to do something that I don't feel at all qualified for.
Homeschooling, for example.
"But, Lord!" I'll cry out. "I don't have enough patience. I don't have a degree. I'm pretty sure I could never homeschool."
"Just trust Me," He says. "I'll be right here beside you. You'll be fine."
And I always am.
Enjoying the adventure,
~Karla Cook
Lifelong Learner