One of the huge benefits of Sonlight is that you can combine students so they use the same Core. This saves you time and money. But how do you choose which program to use with multiple children? Isn't it complicated and difficult to combine students?
In some cases, yes. Every family is different, so grouping students isn't always straightforward. If you have a unique or complex situation, I highly recommend you chat with a Sonlight Homeschool Advisor. Advisors can answer your questions and help you find the materials that will work best for your family.
But, in general, combining students is not difficult with Sonlight. For years, Sonia, Sonlight's online internet advisor, has been able to help you place your students in "Study Groups" so they can work from the same Core program. And this year, we made her process even better!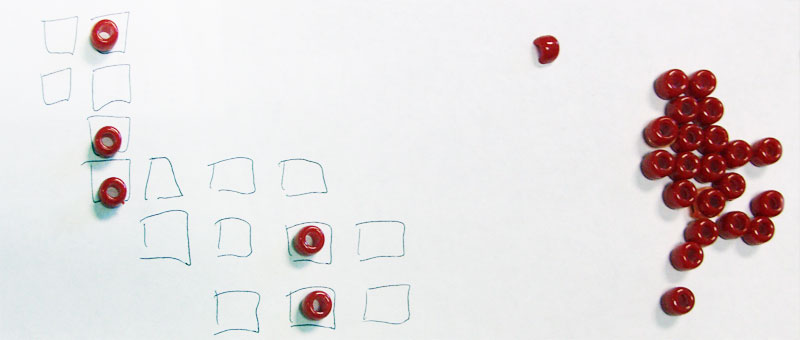 We used beads to help visualize the grouping process
We spent hours discussing how make it easier for you to group your children using Sonlight. We went through four designs and several iterations of code logic to make the process seamless for you. Today, you quickly add your students and then put them into groups.
Want to customize those groups? No problem! Simply check and uncheck students you want to combine. Then, click the "Select Curriculum" button, or click one of the

Scratch Pad icons, and Sonia will help you, step-by-step, through the process of selecting everything you need for your students.
If you haven't done so already, check out the Sonia. And even if you don't have a bunch of students you want to combine using Sonlight, feel free to add a few and play with the updated grouping tool.
~Luke Holzmann
Filmmaker, Writer, Empty Nester