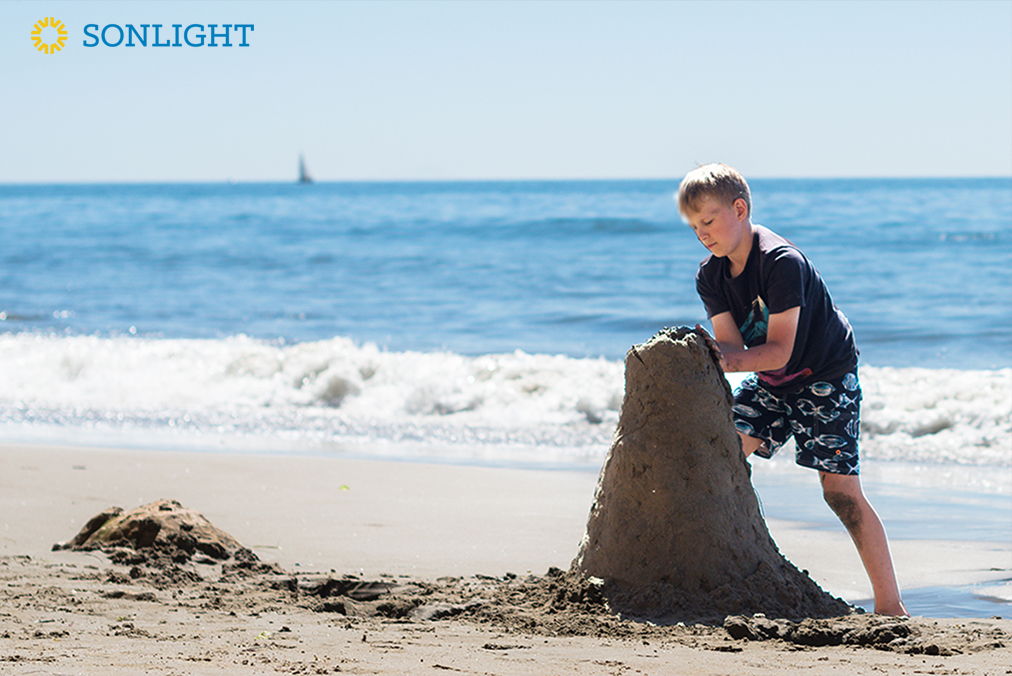 In an ideal world, what kind of childhood would you dream of for your children? Maybe you picture your children
Running free in the backyard
Snuggled in your lap for a good story
Laughing around the dinner table
Telling stories around a campfire
Going on adventures together
Slopping together mud sculptures
Creating art projects next to a fire
Filling their free time with creative pursuits
The thing about all these beautiful pictures is that they take time—and the time is well spent. Homeschooling gives you time to invest in family this way.
Do you find that, in your family, these experiences rarely happen because your life is driven by someone else's schedule? Between the rush to catch the school bus, to get to after-school activities, homework, and projects . . . is your life full?
Homeschooling gives you freedom to take advantage of the time you have
When you homeschool, you are in charge of your schedule. You get to pick your curriculum, your outside activities, what you study, when you study, and how long you study. You have freedom:
Freedom to start your day when it works best for you, whether that's an early morning start or long after the school bus has passed by.
Freedom to take breaks throughout the day.
Freedom to enjoy your children when they're at their best, not just when they come home exhausted from school.
Freedom to take vacations when your family chooses.
Freedom to meet your children where they are academically, instead of letting them get bored with work that's too easy, or overwhelmed with work that's moving too fast.
In short, homeschooling gives you freedom to move at your pace. It gives your children the time to create the childhood memories you dream they should enjoy.
Homeschooling gives you space to establish family culture
A Sonlight dad whose children have all graduated wrote recently about how the amount of family time that homeschooling provided helped them shape their family culture.
In looking back, the time we spent with our kids was the single greatest contributor to the success of our homeschooling.

Within weeks after we returned to homeschooling, the kids became more optimistic and their spirits softened.

We read, drew, played, traveled, skied, shopped and did so many other things together that would never have been possible had we not homeschooled. We went to museums, plays, parks and made trips to visit family in Mexico during the school year that would never have been possible had we not homeschooled.

Most of all we talked and talked and talked about virtually everything under the sun in a way that was natural and not forced due to lack of time.

We do believe in that old adage that, when it comes to children, quality time is quantity time.
When you homeschool, you have space in your life to be together during the day, and not just in the few hours between school and bed. You get to build up a huge reservoir of quantity time together, which naturally yields rich quality time.
Interested in giving your children more time and freedom? Get a free Sonlight catalog and find out how to make your dreams a reality in your family.
---
Want more encouragement?
Sign up for Sonlight's bi-weekly e-newsletter
You'll be encouraged by the words of founder Sarita Holzmann, inspired by real-life stories from other homeschoolers, pick up practical tips for the journey and more.
---