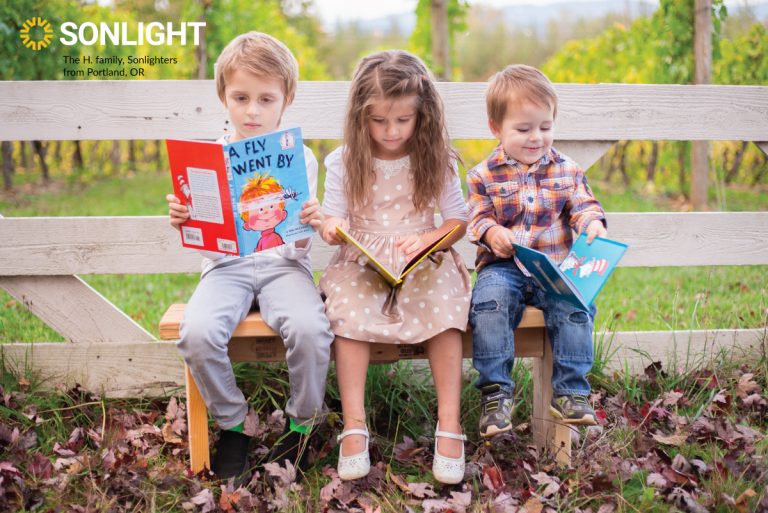 I didn't decide to homeschool for lofty reasons. I didn't have a clear vision for my children's education. I didn't even really want to be at home with them all day.
I agreed to try homeschooling because we couldn't afford our private school tuition. And we knew we didn't want our kids in the particular public school in our district. (Read more of that story here.)
So with John's encouragement, I reluctantly agreed to try homeschooling. I planned to homeschool to get away from something–away from impossible tuition or an unacceptable public school option.
Homeschooling to Escape a Negative
And at first, it might work to homeschool in order get away from something. Maybe you need to get your child away from a bully, or out of a school that doesn't meet her special needs. Maybe you're generally scared of public education.
That can be a good place to start. But running away from something won't lead to the fulfilling homeschooling experience you want. Because once you get away, what are you going to do then?
Homeschooling Towards a Positive Goal
For the long haul, we all need to answer what we are homeschooling towards.
What are your positive motivations for homeschooling? If some of your motivations are fear-based, can you flip them around and think of them in a more motivating light? Then you know what you're working toward!
For example:
Change "I homeschool to keep my child away from a bully" to "I homeschool in order provide a safe environment where my child can be herself."
Move from "I homeschool because public school killed my child's love of learning" to "I homeschool in order to rekindle and fuel my children's love of learning."
Revise "I homeschool because a school wouldn't keep my gifted son challenged and interested" to "I homeschool in order to provide a customized education that will challenge and inspire my gifted son."
Change "I homeschool because I fear the public schools will indoctrinate my children" to "I homeschool in order to educate (not indoctrinate) my children within the context of my Christian faith."
Positive Goals Hold the Power to Motivate
Do you feel the powerful shift that can happen here? It's hard to get up every day and be motivated by something you've already escaped or avoided (e.g. bullies, Common Core or a bad student/teacher ratio). But if you know what you're working toward instead, you can get up every day motivated by those goals.
So … what are you homeschooling toward?
I quickly moved from homeschooling out of necessity to homeschooling because of what we could provide for our children.
If you're interested, John and I homeschooled because we wanted to:
Help our children love learning;
Earn a place of trust in our children's lives as we kept conversation pathways open about tricky topics;
Teach from the perspective of our faith and of God's work in the world, letting Scripture and talk of God permeate our school days;
Give our children a heart for the whole world, not just the United States, and ensure they received a truly global education;
Build solid family bonds as we spent so much time together;
Provide a customized education to each child based on each one's strengths and weaknesses;
Snuggle on the couch to read and read and read with our children! I couldn't wait to share all my childhood favorites with them and discover new favorites along the way.
Those are some highlights of what I homeschooled toward. (You can read more in our Top Ten Goals article if you'd like.) This is what kept me going day in and day out. And I am so glad I did! As I share in our e-book entitled "It Was Worth It! Real Stories to Inspire Your Homeschool Journey", homeschooling turned out to be a beautiful and rewarding path for our family.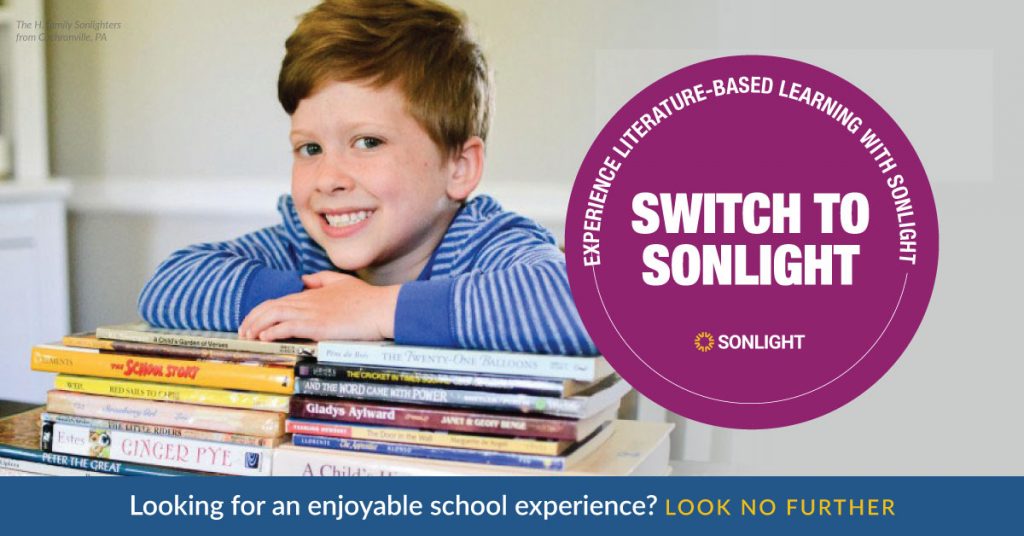 ---
Want more encouragement?
Sign up for Sonlight's bi-weekly e-newsletter
You'll be encouraged by the words of founder Sarita Holzmann, inspired by real-life stories from other homeschoolers, pick up practical tips for the journey and more.
---