Do your kids like stickers, pins, maps?
I'm not exactly a kid anymore, but I was excited when my Off-Road Encounters welcome kit arrived in the mail. If you haven't signed up to be part of this year's giving project, do so now. It's free, easy, and there is no obligation to give. The video series starts on Monday. Register today so your kids can get their stuff in time for the launch.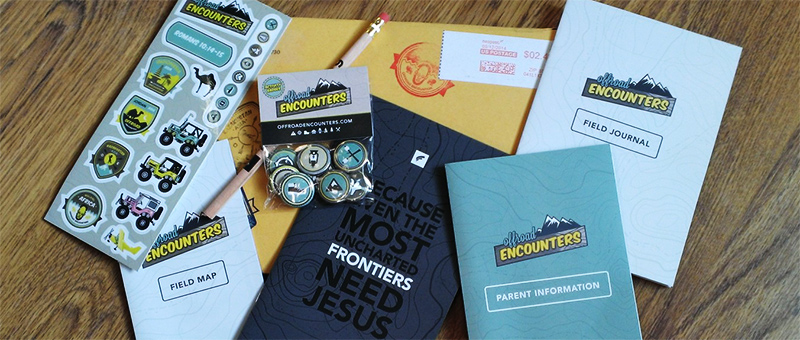 Off-Road Encounters Welcome Kit
Looking at the map, I was impressed with all the places we'll be visiting.
But then I read the email I got about Off-Road Encounters this morning and I was reminded that we're starting this journey in places I've only read about in the Bible. How exciting to visit these far-off locations that are, at the same time, somewhat familiar... and to see the need for the Gospel to renew this part of the world so tied to Scripture!
If you've already signed up, please continue to pray for this project. May hearts and minds be drawn to Christ, both at home and abroad, because of our involvement in this opportunity.
Thank you! I am so excited to see what God does as we partner together to see the Good News of Jesus brought to those who do not yet know Him as Savior and Lord!
~Luke Holzmann
Filmmaker, Writer, Pseudo-Dad