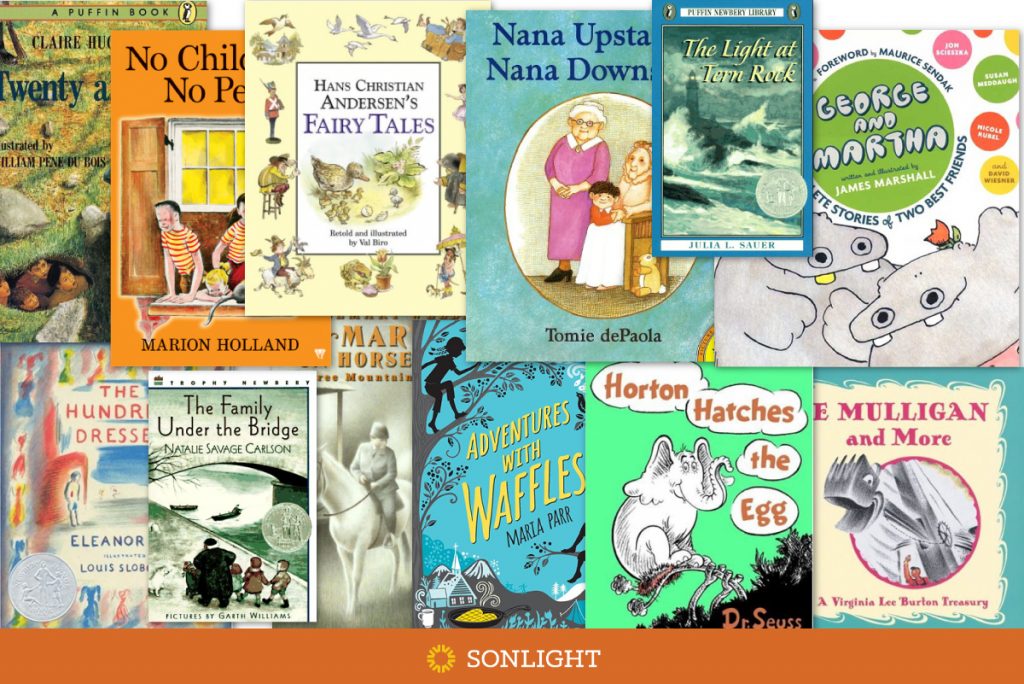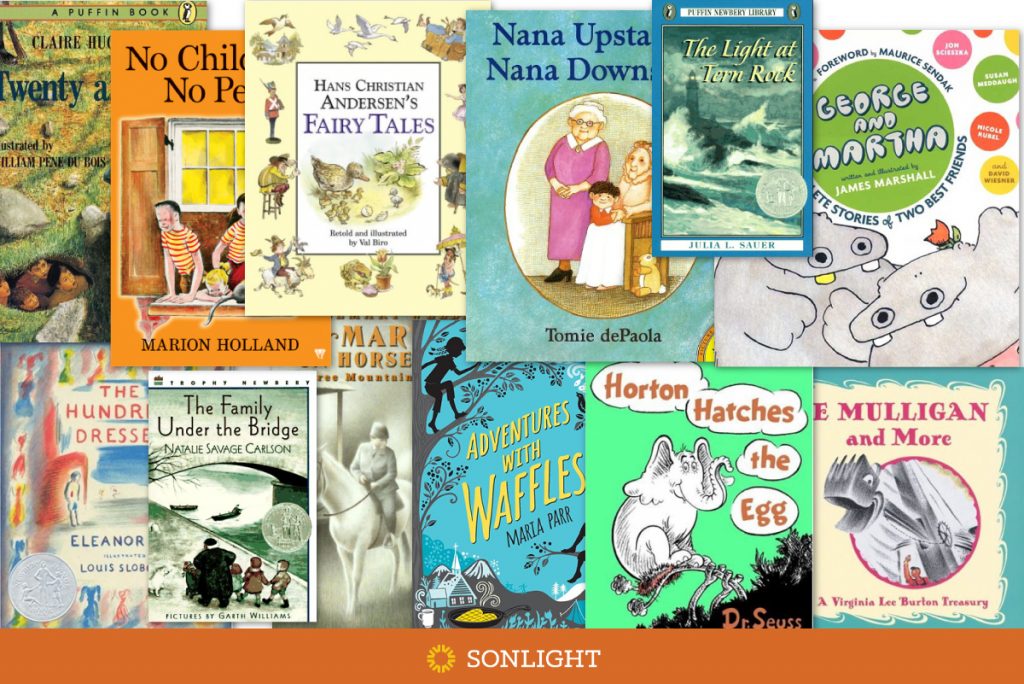 Taking on the perspective of another person is at the heart of empathy. While you can lecture your kids about being kind, an easier and more effective way to teach empathy is to read books to them. This list of 12 carefully chosen titles will put your children, ages 3-5, in the shoes of the characters so they are able to consider and feel the emotions of someone else.
These titles provide opportunities to consider important—sometimes painful—topics, like guilt, betrayal, and bullying. The characters demonstrate how to cope with bad feelings, how to sacrifice for others, and how to come back from a mistake. You will find ample fodder for family discussions, and you won't need to do any lecturing to teach empathy with these books. The stories gently teach the lessons for you. Enjoy!
by James Marshall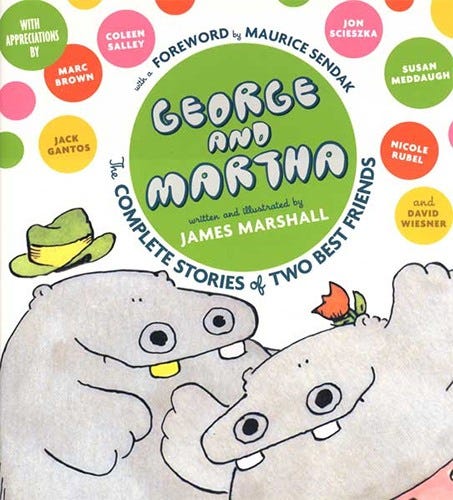 George and Martha do everything together. They go to the movies. They play at the beach. And like many best friends, they also just hang out together. Along the way, they learn things like: privacy is important, practical jokes can sometimes backfire, and pouring soup into your shoes to spare the chef's feelings is not a great idea.
---
Retold and Illustrated by Val Biro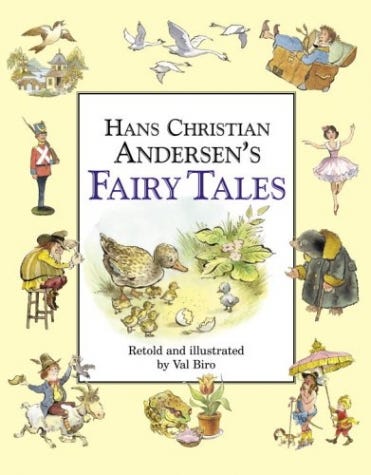 These eight stories are not often found in fairy tale collections. Includes such stories as The Ugly Duckling and The Emperor's New Clothes. Simple storytelling at its best.
---
by Dr. Seuss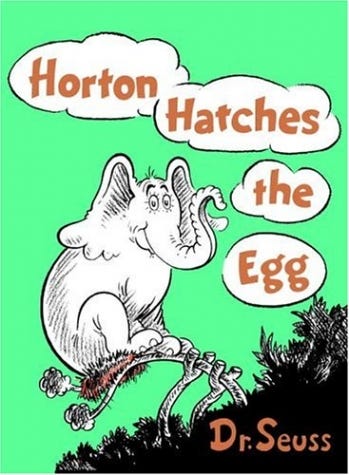 A classic story of faithfulness, with an end so stunning, so right, it defies description. Whimsical illustrations showcase Seuss at his best.
---
by Virginia Lee Burton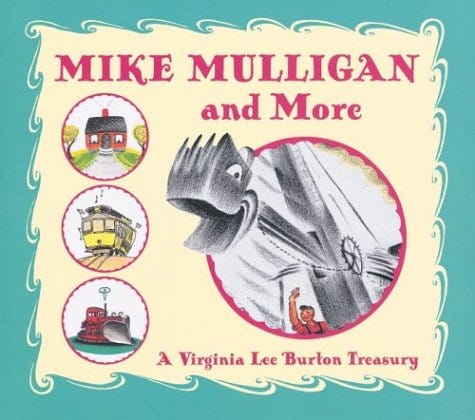 A glorious, unabridged, full-format anthology of Virginia Lee Burton's four most famous books including Mike Mulligan and His Steam Shovel and the Caldecott Medal-winning The Little House.
---
by Tomie dePaola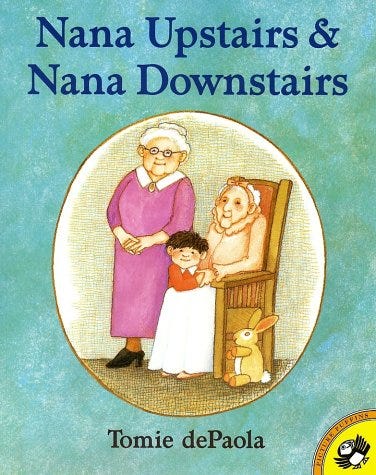 A lovely picture book tells the story of a 4-year-old boy and his 94-year-old great grandmother who lives in the home of his grandparents.
A touching, tender tribute to those who are significantly older than we are.
---
by Maria Parr
This adventure book is outstanding. A year in the life of two neighbors in Norway and their laugh-out-loud adventures. Cheery, sweet, good family story. Touches on grief, remembering, restoration. What do fathers do other than eat boiled cabbage? When the son has lived through his most sad day, the father comes and sings the son's own song, until the son releases his grief: "suddenly I realized what dads are for." Loved it entirely.
---
by Natalie Savage Carlson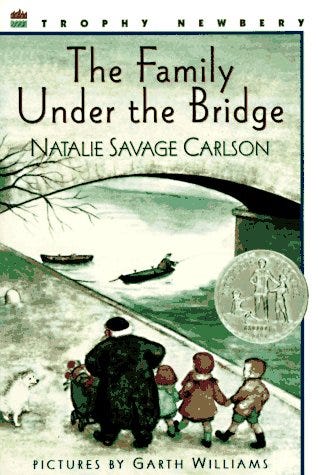 This story begins with homelessness and ends with coming home. When children and their mother lose their home, they move under a Paris bridge. The homeless man who lived there finds this annoying: all this time, he's avoided emotional entanglements, and now these children are stirring his affection. Drat!
Set around Christmas time, the end is a realistic and charmingly satisfying Christmas gift. A thoroughly delightful story told with humor and warmth. Newbery Honor.
---
by Eleanor Estes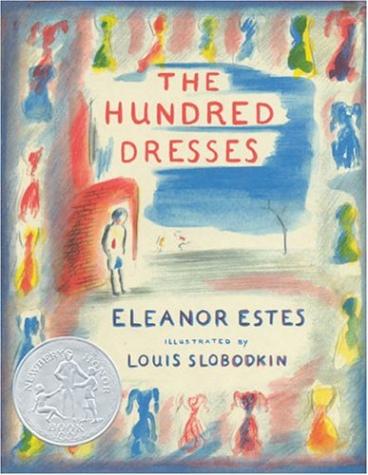 Two normally sensitive girls repent of "making fun" of the poor girl in their class who says she has a hundred dresses. Heart-rending.
---
by Julia L. Sauer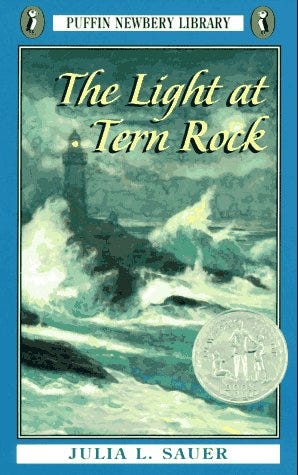 When the retired lighthouse keeper goes out to the rock to substitute in for the current keeper, she brings her nephew. They fully expect to be back to the mainland in time for Christmas. But as the days pass … something has gone wrong. This is a story about betrayal and forgiveness. It sings.
---
by Rosemary Wells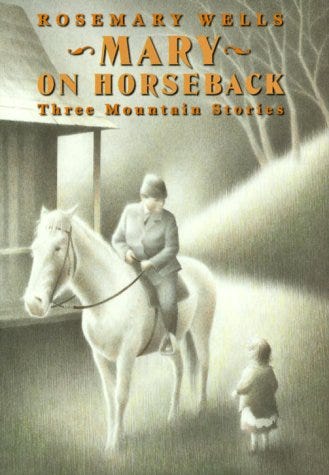 There are no hospitals or doctors in the Appalachian Mountains in the 1920s, so Mary Breckinridge, founds the Frontier Nursing Service to help those in need. Told through the eyes of three people whose lives she touched, this informative and inspirational story by author Rosemary Wells paints a clear picture of the life and service of this little known heroine.
---
by Marion Holland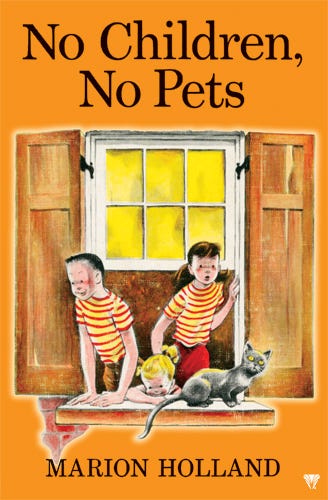 Three children and their widowed mother inherit a run-down apartment building in Florida. A sign on the front door says "No Children, No Pets." Adventure awaits as the kids solve lingering mysteries and help fix up the building. No Children, No Pets by Marion Holland is a satisfying childhood tale that keeps you guessing what will happen next.
---
by Claire Huchet Bishop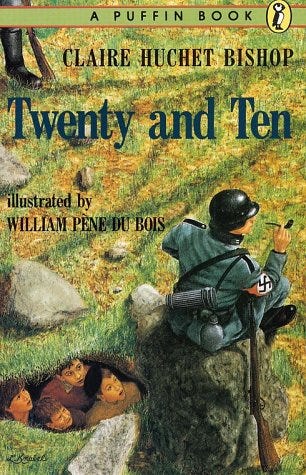 During the German occupation of France in World War II, twenty French children are sent to a refuge in the mountains. When 10 Jewish children are brought to the school, hiding them seems like a game—until the Nazis arrive, and ten lives depend on the cunning and courage of twenty. An astonishing, beautiful tale based on a true story.
---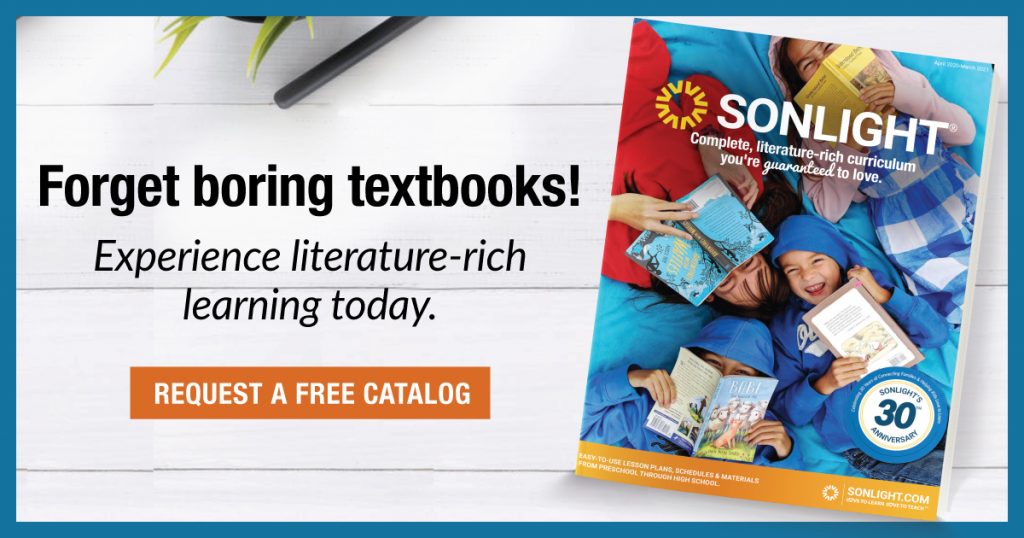 To see more top-notch books and our complete book-based homeschool programs, order a complimentary copy of your catalog today.