We're not even a third of the way through P4/5, but we needed the next set of readers and language arts books, so I decided to go ahead and order the next core so that I could get a core membership. It would give me plenty of time to pre-read the books and plan out what activities I'd like to do. So we had a *very* early box day, in which the girls got to open the box and look at all the wonderful books, and then had them packed away. They didn't mind. They loved getting to see what was in store for next year, and the books will be new and exciting again when we unpack them in nine months or so.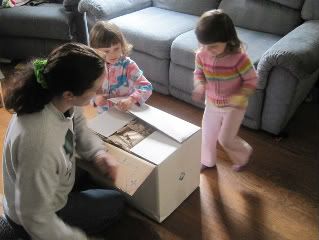 The girls eagerly watch as I open the box. Jenny (the toddler) is so excited that she's just a blur!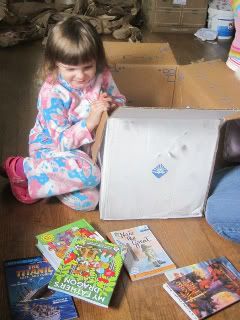 Emily looks at her new books with delight--and there are still more in the box!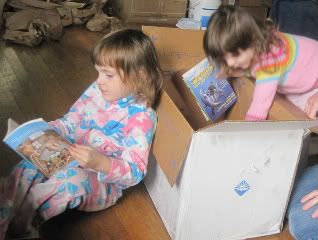 Emily (the older) can't read yet, but she loves looking at the pictures in chapter books and trying to guess the story from them. Jenny is pulling out books by the dozen and exclaiming over each one.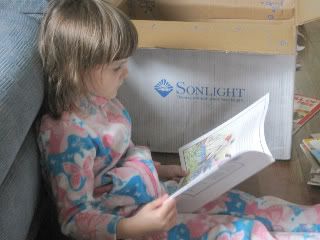 Emily spends a few quiet moments "reading."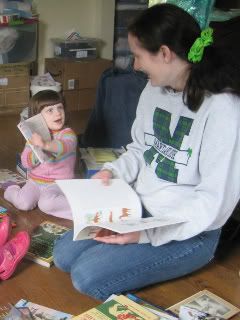 "Look at this one!'
-Sarah M.