We have a happy kid in our house today! She has been waiting all week for these boxes! We will start first grade on Monday! Thanks for making learning fun!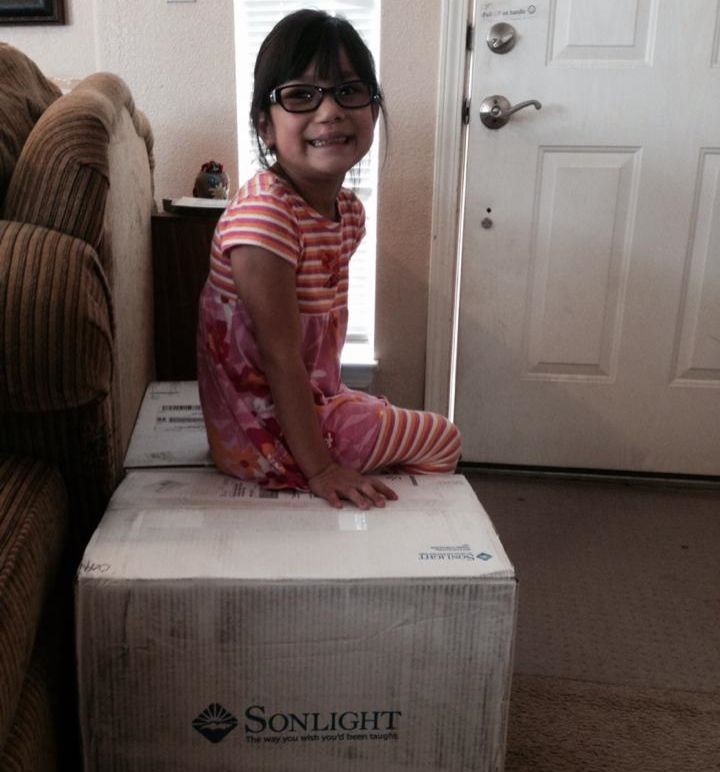 Hannah is our youngest child. She was adopted from China in July of 2008. We have two older children who are in college. We used Sonlight with them. Even they were excited to see the boxes come today! Seriously thank you! I love how the lesson plans are laid out for me. As a working full time mom it makes my life so much easier. We love Sonlight!
Follow along as the story unfolds over on the Williams Family blog.