Sonlight students exemplify academic excellence, creativity and servanthood
Does homeschooling work? Well, it certainly does for the Sonlight Seniors who apply to our scholarship program each year. Out of this year's highly qualified pool of applicants, we are thrilled to announce the 2011 scholarship winners.
These students have blossomed into mature young adults. Like so many Sonlight students, they demonstrate exceptional character, are active in their communities, and represent the cause of Christ exceedingly well. They display leadership, mission-mindedness, a heart for learning, creativity and spiritual depth. Several have very high test scores.
These students' eagerness to follow God's leading and their exceptional skills and talents make us delighted to invest in their education.
Sonlight will award $92,000 over the next four years to these thirteen Sonlight Scholarship winners (we've awarded $788,500 since we began the scholarship program!). All of these hard-working, talented students have completed at least five Sonlight History / Bible / Literature programs (including high school levels). We look forward to seeing all God does in and through them as they take what they've learned--through Sonlight and their homeschool experience--into college and the world.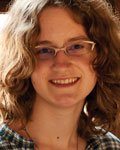 Lauren D.,
Winner of $20,000 Award
($5,000 each year)
Lauren D. of Romania is a deep thinker who sees the big picture of God's work in the world and seeks to serve faithfully in that work. Specifically, she desires to help all people know that God does indeed speak their language.
Lauren plans to major in Ancient Studies at Cornerstone University in Grand Rapids, MI. Studying Biblical Greek and Hebrew will bring her closer to her goal of working in Bible Translation in Asia. A gifted translator, Lauren has frequently served as a bridge between visiting American teams and local Romanians. She shows considerable spiritual depth and has assisted with evangelistic English classes for children in a local village since 7th grade.
Lauren has used nearly all the Sonlight programs from B+C through 500. She earned a near-perfect 35 on her ACT and aced the Reading portion of both the ACT and SAT. Not surprisingly, she is also a National Merit Semifinalist.
Along with other mission-minded young people in her area, Lauren works to encourage believers in nearby village churches. She loves to write stories and poems and enjoys sewing, crocheting and dancing.
Winners of $10,000 Awards
($2,500 per year)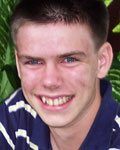 Christopher A. of Antioch, TN and Southeast Asia speaks three languages fluently. He'll learn a fourth when he heads to Lipscomb University to major in International Business with minors in Missions and Spanish.
Christopher is a skilled translator who hopes to pursue a career that involves ministry to the poor, needy and physically and mentally disabled.
Christopher has used every Sonlight program from Kindergarten through high school. He aced the Math and Science sections of the ACT and scored a 34 overall. The adults in his life appreciate his depth and spiritual and emotional maturity. As one reference said, "Christopher has seen the hardships of life that Christians living under repressive governments endure, and is not caught up in the trivialities of life."
Currently living in Tennessee, Christopher sits in on his church's leadership and elder meetings and enjoys sports, playing music, and dancing.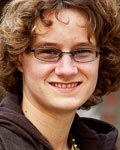 With an aptitude for medical service, Allison D. of Romania seeks to make a difference in the lives of the neediest people. Allison has served on many medical mission trips within Romania. Her kind heart endears her to her patients. She has special gifts for affirming patients, learning quickly and working efficiently.
In everyday life, Allison is keenly aware of her surroundings, notices the needs around her and moves promptly to address those needs. These skills will serve her well in her intended career.
Allison plans to major in Social Work at Cornerstone University in Grand Rapids, MI. From there, she hopes to pursue additional training and become a paramedic and firefighter.
Allison has used Sonlight for the last 10 years. A National Merit Semifinalist, she volunteers at a home for the aged (where she is a favorite among the elderly), teaches English and Bible stories to children in a nearby village and enjoys skateboarding, woodcarving, and creative writing.
After college, Carol L. of Central Asia looks forward to returning overseas to serve in a medical capacity. Her immense creativity, love for the Lord and people, and scholastic aptitude will serve her well in her endeavors.
Carol plays a vital role in her parents' work among a nomadic shepherd people group. She is fluent in the tribal and national languages, has mastered the traditional handicrafts of the people group and shows remarkable perseverance in navigating local customs and forming true relationships with those among whom she lives. She skillfully reviews her father's Christian literature and Scripture translations to make them more linguistically and stylistically accurate.
Carol encourages the local ex-pat community through directing an English-language youth acting troupe. She also plays the piano and violin, serves in a local mission hospital, and is a leader among her siblings. She plans to attend the nursing program at Colorado Christian University.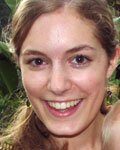 Audrey W. of Hendersonville, NC loves children. When the family she babysat for prepared to move to Uganda as missionaries, the kids were distraught over leaving Audrey behind. So Audrey went with them! The family was immensely grateful for the weeks she spent helping them adjust to their new life.
Though unsure of her future career plans, Audrey's options are wide open. She nearly aced the SAT, is a National Merit Semifinalist, has done very well in two national essay contests and has received the top score on many AP exams. Audrey has used Sonlight through all of high school.
Audrey is helping launch a new church plant through playing an integral role in the Children's Ministry. With a heart for missions, she works to research and fight human trafficking. She also has participated in dance and Speech and Debate team. Audrey has volunteered at many organizations and served as a page in the Governor's office.
Winners of $4,000 Awards
($1,000 each year)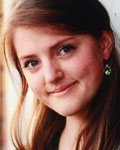 Kira C. of North Bend, WA plans to attend Patrick Henry College in order to prepare for a life of political service. She first discovered her love of serving others and sharing the Gospel through her work with Operation Christmas Child. Over the past years, Kira has raised significant money for this cause and spoken at Kiwanis and AWANA clubs, local business and church groups to encourage participation. Her efforts have resulted in many hundreds of boxes of Christmas gifts being shipped to needy children around the world. Kira also competes in the NCFCA (a national speech and debate league for homeschoolers), where she has received high honors at regional and national competitions. She joined her love of debate and service to spearhead a youth campaign to fight a state ballot initiative to legalize physician assisted suicide. Kira has used Sonlight since middle school. Along with many other volunteer endeavors, she enjoys long distance running, swing dancing, skiing and showing her family's Alpacas.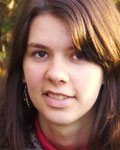 Maria C. of Grand Rapids, MI and Turkey looks forward to studying English at Calvin College or one of several other Christian colleges in the Midwest. She has used Sonlight for seven years, and hopes to pursue a career as an editor in the book publishing industry. With nearly perfect scores on both her SAT and ACT, Maria (like all Sonlight scholarship winners) is much more than a great student. Having grown up in Turkey nearly her whole life, she was a vibrant member of her local Turkish church. She taught Sunday School for years, helped lead her youth group and regularly led an adult Bible study. Maria also wrote and directed two plays for her Sunday School students to perform. Fluent in Turkish, Maria has translated Christian children's books, training seminars, lectures, many sermons and Bible studies.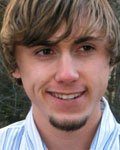 Christian D. of Lawrenceville, GA plans to complete his undergrad work at either Auburn University or Covenant College before heading to law school. He hopes to work wholeheartedly as a lawyer to defend freedom. Christian has used Sonlight for nine years. A gifted communicator, he soaks up knowledge and graciously but effectively engages others in discussion about faith and other important matters. Christian scored in the 99th percentile on his SAT and is currently taking dual-enrollment courses at a local college, where he is earning straight A's. Christian founded and leads his youth group's worship band, leads a small group and has participated in several short-term mission trips. He is the captain of his baseball team and volunteers many places around the community.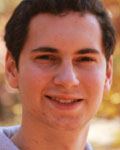 Caleb L. of Columbia, SC plans to attend Clemson University, where he is considering a degree in Engineering. A willing servant in all aspects of life, Caleb is a leader in his Boy Scout Troop, active in his church youth group and a great source of help to his parents and siblings at home. As a result of diligent work ethic and perseverance, Caleb earned his Eagle Scout award last year. He helps with the middle school youth group each week and was an indispensable part of the media team for his church's VBS last year. With considerable gifts in Math and Science, Caleb is an eager, curious and independent learner with a drive to always learn more. He has completed every Sonlight program from Kindergarten through 400.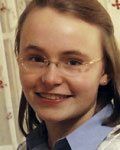 Johanna R. of Beavercreek, OH hopes to study piano pedagogy at Cedarville, University. A dedicated pianist and harpist, Johanna excels in both instruments. She is the principle harpist for the Springfield Youth Symphony; has won many awards and competitions, plays for many weddings, parties and other engagements; often serves as the pianist for her church's worship services; and teaches music students of her own. With a gentle and caring heart, Anna serves in a ministry to women recovering from substance abuse and has befriended several of the women. She has shown courage in sharing the Gospel even in uncomfortable and difficult situations. Anna has used every Sonlight program from D+E on through 500, has a clear love for learning and is an excellent student. Anna hopes to use her gifts to be a private music teacher after college.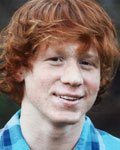 Trevor P. of Cary, NC loves guiding others in musical worship. He leads the worship team every week at his own youth group and another local youth group, and leads worship for monthly gathering of regional churches. With a passion for music and worship that shines through all he does, Trevor longs to help create environments where fellow students encounter the living God. Trevor is a skilled communicator who also enjoys acting. He has performed in many community plays, an educational video and a commercial. He teaches guitar lessons, helps lead a prayer group and Bible study, serves on the leadership team for his youth group, volunteers at a youth sports camp in the summer and has been a positive influence on short-term mission trips.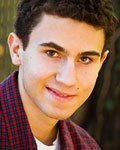 Joshua W. of Wichita, KS plans to attend LeTourneau University to major in either mechanical engineering or computer science. He is well prepared to excel in either field. A National Merit Semifinalist, Joshua scored a perfect 800 on the Math section of his SAT. He has used Sonlight for many years. Joshua truly loves to learn and reportedly fills stacks of paper with original mathematical proofs, theories, ideas, studies and casual inquiries. He is the two-time recipient of the coveted My Own Creation award at the Wichita State Shocker Mindstorm Challenge. Joshua has also helped lead his BEST Robotics Competition team to the top prize in the national competition. A Lego Mindstorms mentor and a counselor at Wichita State University's Lego Engineering Summer Camp, Joshua enthusiastically and patiently guides younger students. After college, Joshua plans to pursue graduate school and help others through engineering and technology.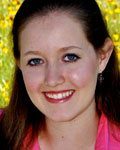 Natasha P. of Pine, CO plans to pursue a nursing degree from the University of Northern Colorado while studying piano and Spanish on the side. She eventually hopes to attend graduate school and become a Nurse Practitioner. With 19.5 college credits under her belt before leaving high school, Natasha is currently seeking her CNA certification so that she can start working in the field even before beginning college in the fall. Natasha has used Sonlight from the start of her schooling. She spent one year of high school in a challenging Health Sciences Technology dual enrollment program at a local technical high school, where she received several awards for her abilities, character and leadership. Natasha loves to play the piano, compose worship music, volunteer with her church's 4- and 5-year-old program, and help out with VBS. With a diligent work ethic, Natasha looks forward to serving others as a career.
You could be a winner next year!
Sonlight will award 13 scholarships ($92,000!) for students planning to attend college in the Fall of 2012. Families who have purchased and used at least five History / Bible / Literature programs since 2000 are eligible. Find out the requirements and complete details for next year's scholarship competition.