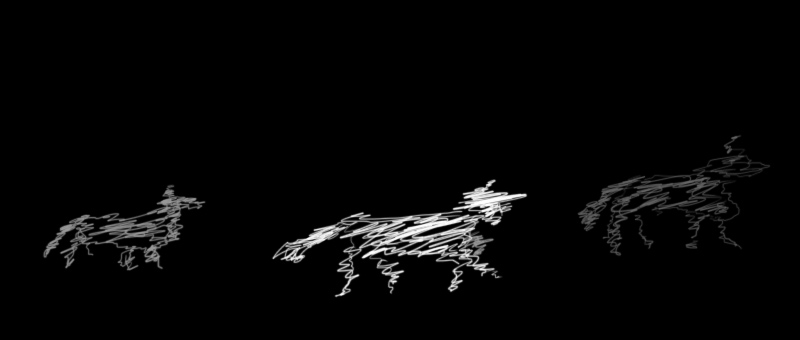 Don't let me forget to tell you about how wolves change rivers. But first...
I'm on my way home from a family trip. There are nine of us on this flight, so I'm across the aisle from my wife and parents, the window seat open next to me. A friendly looking woman indicates that's her spot. She starts talking almost immediately. She's in education, teaching at a woefully under-funded school in a poorer district of a poorer state. This sounds familiar (like point #3 in this post). I happily engage in her story, looking for insights into the less public side of public education. She mentions her struggles with the Common Core, her frustrations Arne Duncan, her hopes for her students so hindered by their socioeconomic barriers. I interject a little here and there. "Are you a teacher?" she asks. "You've got to be in education because you know a lot about this stuff."
I grin. "I've become an edu-theorist, of sorts. I work for a homeschool curriculum company, blog, and get to read a lot about education."
"Oh," she says half playfully, half menacing, "I'm probably not going to like you."
"Why not?" I ask. "We clearly already agree on a lot of stuff. I'm not against school just because I know that homeschooling is a great option and wish more people took advantage of it."
She's skeptical.
Two hours of non-stop discussion later, she smiled as we parted. We were clearly on the same team, though we disagreed on a few of the specifics of how best to achieve our common aims.
I appreciate these opportunities to interact with people who are not pro-homeschooling. They give me a chance to learn about the latest concerns -- even if they are tired complaints like socialization or awkwardness (which is really the same complaint). The more difficult objections come from those who were homeschooled and had horrific experiences. But I welcome this as well if we use it to improve homeschooling.
I believe it is best to tackle this stuff head-on. That's why I welcome studies that indicate homeschoolers are behind in school. It forces us to re-examine what we are doing, and why. It challenges us -- as homeschoolers -- to consider how we do things, and drives us to improve or solidify our priorities as different. That's all good.
...a bit like how wolves change rivers. Watch the 4 minute video, it's fascinating. The short version: Reintroducing wolves into Yellowstone transformed the ecology in a positive way, even decreasing erosion along the rivers.
You're busy homeschooling, so please don't feel pressure to go out and read negative things about homeschooling. You have plenty of opposition where you are with your own fears, struggles, students, and choices. But next time there's tears -- for you or your children -- I exhort you to think of that situation like a wolf, eating a cute little deer of a dream of perfection and peace, but giving space for other things to grow, like character and grace and a renewed focus on your children.
Your homeschool experience will be better protected against erosion if you let it.
~Luke Holzmann
Filmmaker, Writer, Pseudo-Dad