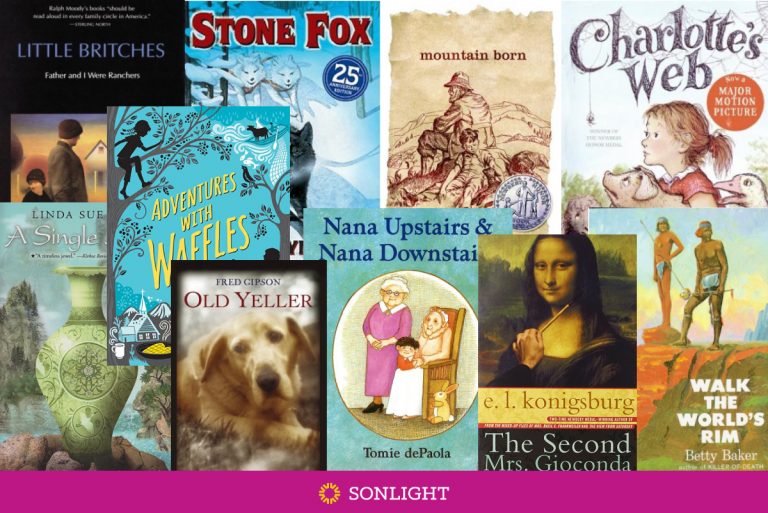 The kind of book that generates the most passionate personal response is usually one that made us cry. Mention one of the ten books listed below in a group of Sonlighters, and you will hear these kinds of phrases from those who've read them:
Oh! That book is so good. I cried like a baby.
That one makes me cry every time I read it. I can't wait to share it with my youngest.
By the end, we were all wiping our eyes. No one could hold back the tears.
I was crying. And my kids were sniffling. The room was silent when I stopped reading the chapter.
What would cause homeschool moms and dads to revel in sadness, to delight in making their children cry?!
A book that touches the heartstrings so tenderly that it elicits tears is a beautiful thing. Sharing that depth of emotion with your children is a gift that a literature-rich homeschool provides.
This gift of feeling and expressing emotion is why we love a book that makes us cry.
All of these 10 titles include death, either human or animal. Sonlight doesn't shy away from emotional topics or dark themes from history. Instead, your Instructor's Guides schedule age-appropriate books about these hard topics and alert you to these tough topics so you can discuss them alongside your children.
Don't be afraid to read aloud a moving book that may make you or your kids cry. Those tears are a way to practice their emotional intelligence.
by E. B. White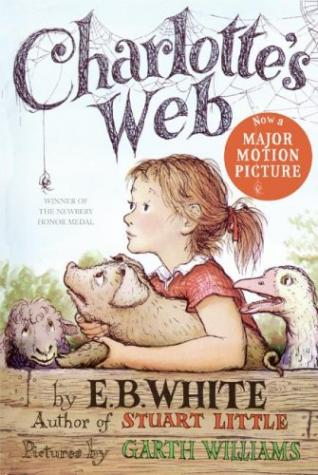 Author E.B. White's is the author of this kit lit classic about the friendship between a little girl, a selfless spider, and "the world's greatest pig." It's the best cry you've ever had.
by John Reynolds Gardiner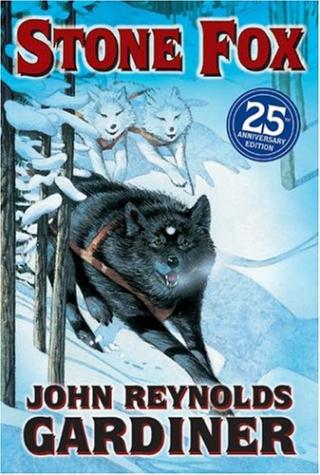 Ten-year-old Willy needs to win the big dog sled race in order to pay the back taxes on his grandfather's farm. But that means he has to beat the huge Indian, Stone Fox, and his incredible dogsled team. It's a stunning, heartwarming story that will likely make you cry.
by Fred Gipson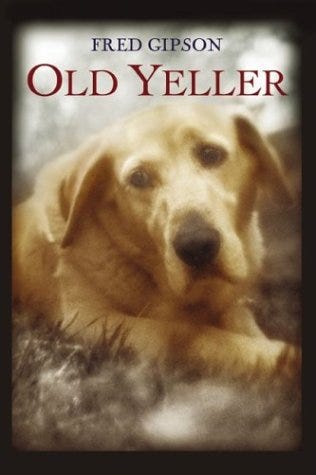 This touching Newbery Honor story is a genuine tear jerker. This story about a boy and the dog he loves. is set during frontier days in the Texas hill country.
by Elizabeth Yates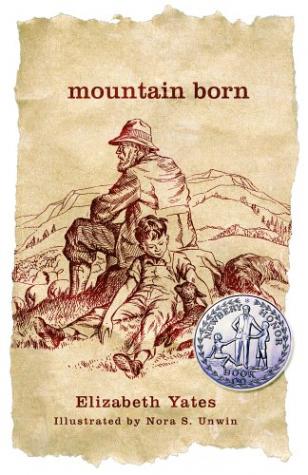 In this rural tale, a young farm boy and his sheep grow up together. It's touching, beautifully crafted, and thought-provoking.
by Linda Sue Park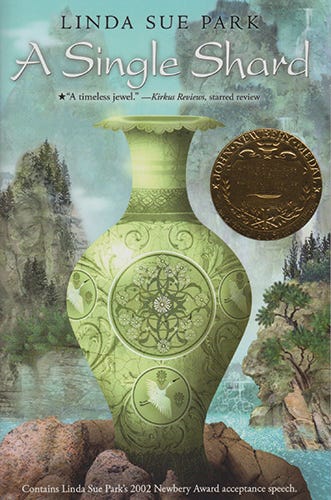 This cry-aloud is set in 12th-century Korea. A young orphan boy raised by a beggar under a bridge becomes an apprentice to a master potter and grows in his own talents. His journey shows faith, perseverance, and courage... and it will probably make you cry.
by E.L. Konigsburg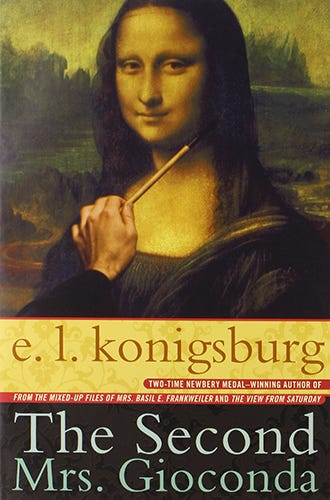 This multiple award winning novel delves into the riddle of the Mona Lisa. The ingenious reconstruction of the middle years of Leonardo da Vinci provides your kids a glimpse into Renaissance life.
by Tomie dePaola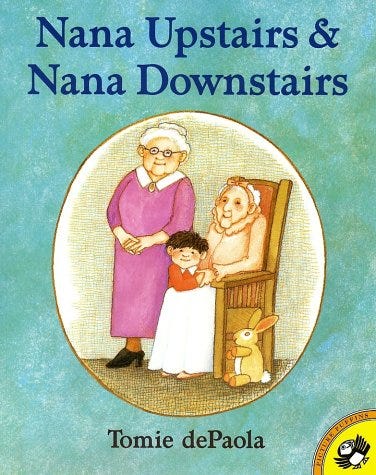 This picture book provides a touching, tender tribute to those who are significantly older than we are. It's the story of a 4-year-old boy and his 94-year-old great grandmother who lives in the home of his grandparents.
If your grandparent is dear to you, this book will probably make you cry!
by Maria Parr
This book is the best of both book worlds: adventure and cry-aloud. It recounts laugh-out-loud adventures of two neighbors in Norway. It's cheery and sweet, a good family story that touches on grief, remembering, and restoration.
by Betty Baker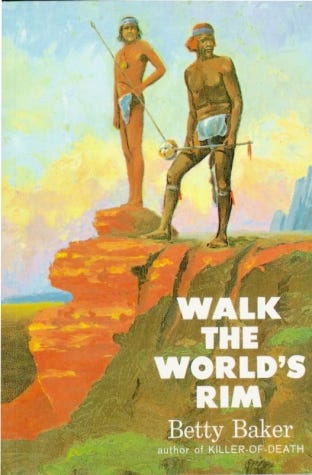 A 14-year old Indian joins Cabeza de Vaca's 16th-century expedition through the Southwest. This vivid portrait of Mexican life and the harsh conditions of a primitive Indian tribe may ultimately make you cry.
by Ralph Moody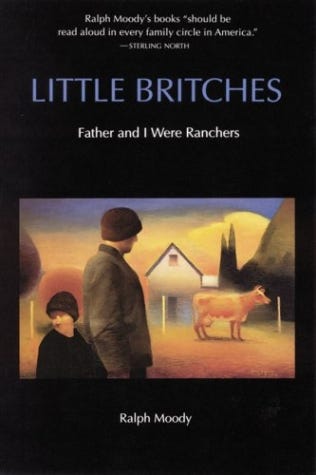 Ralph is barely 8 years old when his family moves to Colorado for the sake of Dad's health, and the family tries to make a go of it on the ranch. This novel is a classic true story of ranching in Colorado in the early 1900's.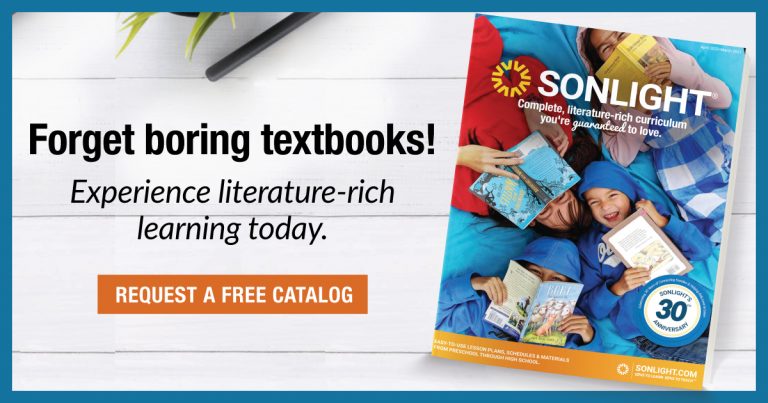 See hundreds more great books in the Sonlight curriculum catalog. We'd love to send you one for free.