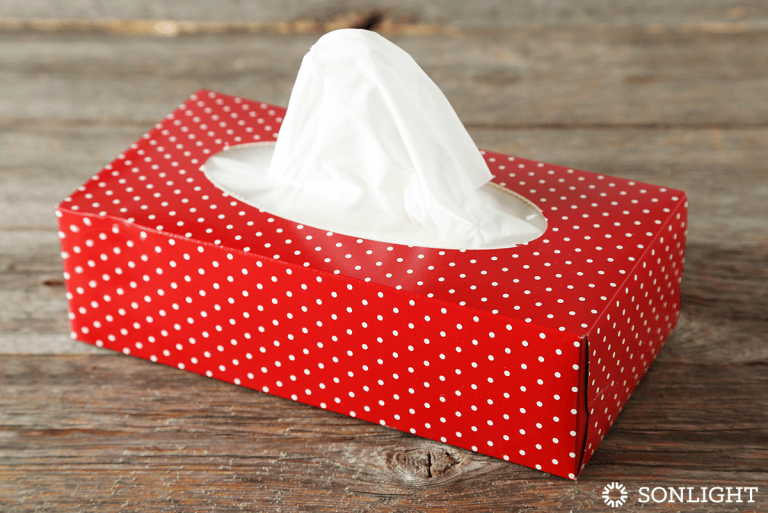 If you are a family that spends a lot of time reading aloud, you have probably found at least a few books that caused tears. Book after book we read each afternoon, my kids have learned the sob routine. Nearing the last few chapters, or during an emotional climax in the middle of the story, they start watching me to see if I am crying yet. Usually I am. As the heartbreaking story unfolds, the tears are guaranteed to come, often from my kiddos as well.
Just when I thought I couldn't cry any harder at a story than the ending of Little Britches, the next afternoon I picked up A Letter To Mrs Roosevelt and was crying within the first chapter. The truth is I am a deep feeler; I cannot help but immerse myself in the mind of a character when I hear a story whether it is for the happy or sad. Many an afternoon I now find myself consoling a child after a tough storyline we've just had a good cry over.
The books in our Sonlight curriculum packages have a special way of pulling our heartstrings and evoking strong emotion:
hilarious laughs in Happy Times in Noisy Village
fear of the mysterious unknown in Red Sails to Capri
shame over hurtful gossip in The Hundred Dresses
intense sadness in Little Britches
building anticipation in The Great Wheel
It is easy to understand why we would read books that make us laugh, but what about the books that make us cry? Here are four reasons to read books that may make your children cry.
1. Encourage Empathy
A truly good story makes everything about it seem completely real, allowing you to fully immerse yourself into the characters, the surroundings, and the storyline. When our kids learn to do this with character in a book, it becomes natural for them to do this in real life, with real people. We begin to wonder what it would really feel like to go through the loss of a family member, have a close friend move away, run out of money to pay for the family home, lose a pet, or have a mother become so sick the kids have to take over her care.
Raising kids who feel empathy towards others is a priority of my homeschool. I am glad we are empowered to learn this skill with books in our hands and hearts.
2. Process Emotions
My 10 year old, Dreaming Daughter, is just becoming a tween, so we have been talking a lot about our feelings lately. Emotions have been running a bit wild in our home! I tell her that there is nothing wrong with feeling emotions, but what we do with emotions is what counts. Emotions are a powerful tool God can use to do His work but only if we seek Him to direct us the way we should go. If we use our emotions only for our own selfish desires, we won't get ourselves anywhere good.
I want to raise children who are world changers; that is very difficult if we raise kids who are numb to the emotions that the Lord is stirring up in their hearts. God gave us a gift when He created us with emotions. When we feel deeply, we are more likely to act. Sadness can often lead us to reach out to someone in need with true action. Opening our home to someone who is lonely, bringing bibles to those who have none, speaking a word of encouragement to a friend, or passing out food to the vulnerable are all acts inspired first by thinking of those who are hurting.
3. Inspire Gratitude
Have you ever had the same conversation nearly a hundred times with your child about being thankful and felt like you are not seeing any heart change? I have felt stuck as a parent many times especially when it comes to raising kids who are grateful for all they have. We want to raise children who don't feel entitled, but how do we get them to grasp gratitude deep in their hearts?
One way to inspire gratefulness is to read books about those who are less fortunate. Reading A Letter to Mrs Roosevelt in History/Bible/Literature E has given my kids a perspective on growing up during The Great Depression. I knew something changed when Dreaming Daughter told me she would give us all her allowance if our house were ever in danger of foreclosure.
4. Grant Courage
On the other side of tears are moments of defining courage. Sad times come, but what do the characters in the story do in those hard times? Typically an unlikely hero emerges from terrible circumstances, and we can take heart. If a boy like Ralph Moody from Little Britches, can step in to some of the toughest of circumstances, only to step out a man, what can we gather the courage to do?
As parents we need to prepare our kids to face the world with courage because they have their own hard times to get through. Some of us may be currently homeschooling through a hard time or unanswered prayers. Have confidence that these stories will stick with them through hard times and remind them that after a good cry, we can be brave.
After all, your kids are a character in their own story, a story mapped out by our Creator God. We can take whatever sad things come our way and turn it into something that gives God glory as our story unfolds.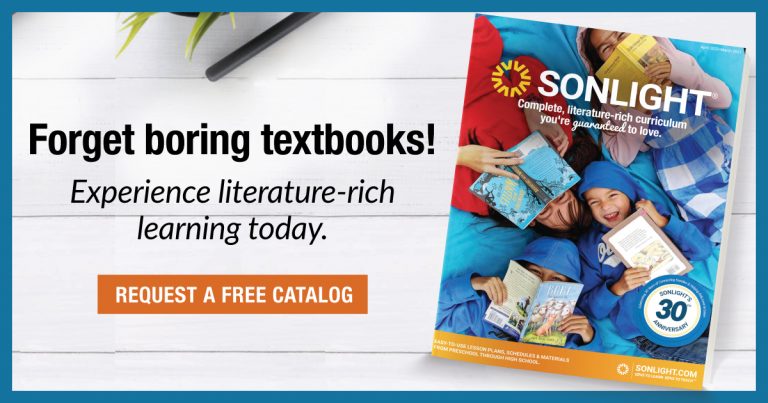 To find out more about Sonlight's unmatched Read-Alouds, and our complete book-based homeschool programs, order a complimentary copy of your catalog today.