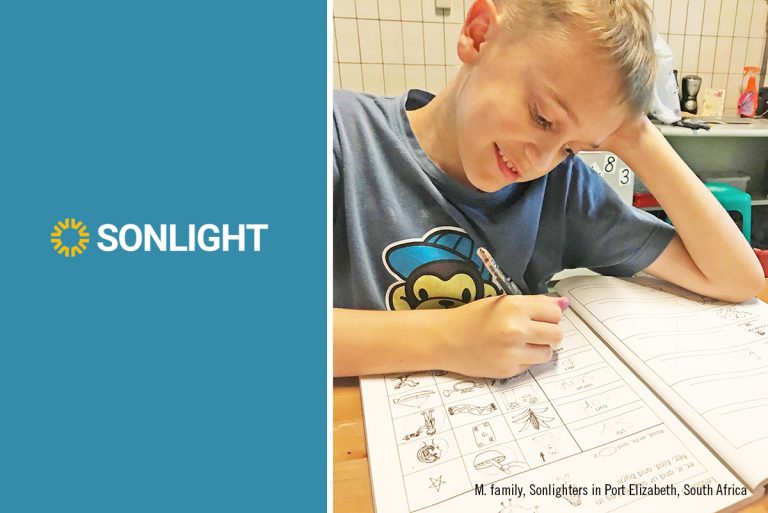 In Sonlight's kindergarten through second grade, Explode the Code (ETC) is offered as an optional resource. Although Sonlight's Language Arts is sufficient in itself without ETC, I think Explode the Code is a notable resource which should be part of your curriculum choices.
1. Explode the Code Teaches Critical Thinking
Explode the Code teaches children how to follow instructions and to think critically. I would venture to say that most of our everyday teaching requires our children to follow instructions, but I have found Explode the Code reinforces the importance of following direction in a fun and rewarding way.
Some of the sections in the Ready, Set, Go series combine color recognition, penmanship, critical thinking skills, sound recognition, shape recognition, and creative thinking skills.
Critical thinking skills are one of the strengths within the numbered levels of this supplement as well. Each lesson offers exercises teach critical thinking skills in two ways:
It challenges students to study a picture and select the appropriate statement that matches the picture.
It challenges students to recognize and read questions answering yes or no based on vocabulary and common sense knowledge, with no visual cues, while practicing their reading skills.
2. Explode the Code Teaches Phonetics and Spelling
Each lesson starts with a phonetic concept that helps students understand how to decode sounds and form words. The phonetic exercises of each lesson help students really grasp the concepts being taught both visually and audibly (with parental help).
The numbered Explode the Code levels combine visual learning with phonetic learning by associating a word with a picture. This allows the child to not only hear the word and see the word spelled, but also gives them a visual representation of the word. The pictures really help children who learn best with visual cues. The word-picture association really enhances reading and spelling skills.
Each lesson ends with a spelling page that challenges the student to remember how to spell certain words that they have learned within the lesson. Again the workbooks use the picture association. There are also exercises within the lesson that help students practice spelling with visual help. This is enough spelling for families who don't want to add an extra spelling curriculum.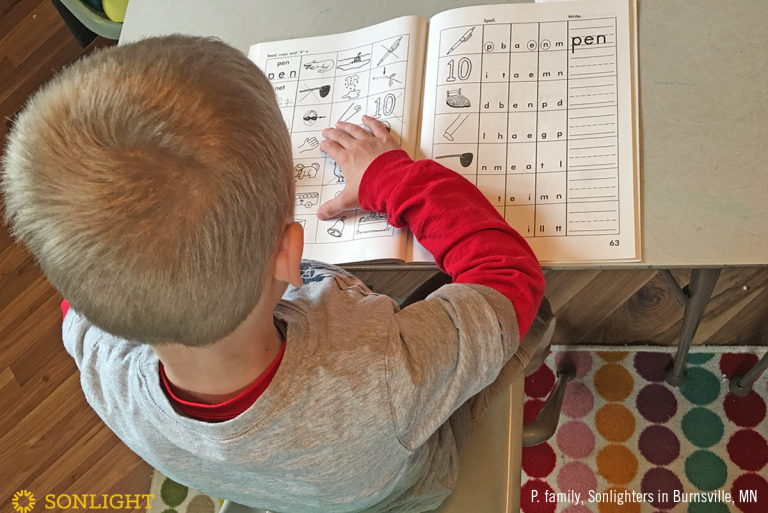 3. Explode the Code Integrates Seamlessly with Sonlight Language Arts
Because Explode the Code blends seamlessly with Sonlight Language Arts lessons, it's easy to use. As I mentioned before, Sonlight is excellent on its own alone, but it's enhanced with the extra practice found in these workbooks.
Sonlight schedules the ETC pages with just enough practice each day to benefit the student and encourage learning.
Sonlight Language Arts and Explode the Code lessons, if followed according to the Instructor's Guide (IG), use the same words and sounds concurrently. This overlapping approach gives the student more time to grasp the concept being taught. There is a perfect blend of the two elements without overloading your child with too much work.
My children look forward to the ETC lessons and have benefited greatly from each workbook. Whether your children need extra practice or just need a fun way to learn letters, phonics, reading, writing, or spelling, ETC is a great resource. Do consider adding it to your next curriculum order!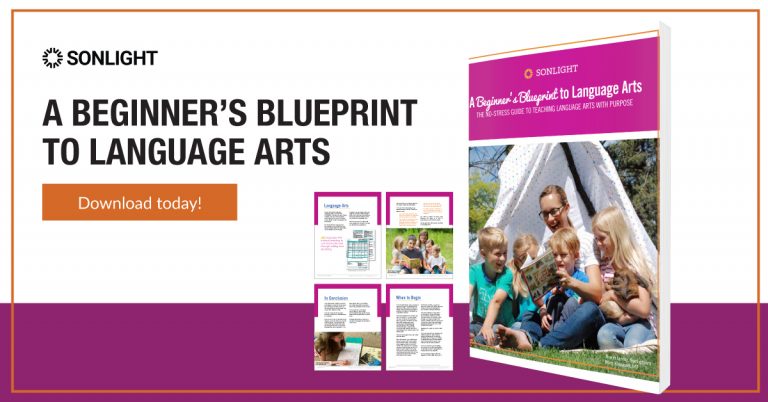 Learn more about the Sonlight approach to Language Arts.