I had a friend over who I hadn't seen for awhile. After a light lunch, her eyes welled with tears and she shared that she had recently had a miscarriage.
I listened. I prayed. Hugged. And she had to run. The afternoon wore on. I went on a walk with my dad. Then brought another friend dinner, a celebration of her new baby.
I was struck again by just how fine a line it is between life and death, joy and deep pain.
During this Lenten season, we are doing a series at our church on suffering. Our pastor asked a variety of people to give their testimony, and I was honored to also be asked. A woman spoke about her chronic pain. A man shared about his wife's martyrdom while they were missionaries. Another shared about losing his job and his marriage all at once. I shared my own story of loss and subsequent depression.
It has been wonderful to hear how the Lord reaches down and carries us, how we never walk alone. He is faithful. It has been beautiful to hear these stories and have echos of my own. Oh, yes! That is what the Lord whispered in my ear as well! Oh my, that crushing feeling. I get it friend, I have walked a hard road too.
Sometimes, I am still asked about "socialization;" how will my kids possibly relate to others?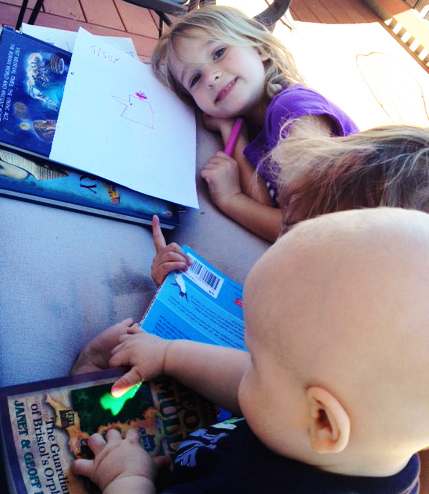 But I realized back in college that I can relate to people because we are all people. I didn't need to have listened to Ben Folds Five or have slept around in high school to be able to connect with the girls around me. We connected because we both longed for friends, because, as people, we want to be seen, be cared for.
So, as you head toward the finish line of another year of school, don't grow weary. Don't give in to the (potentially) alluring lie that your children would be so much more well-rounded if they went to school, that they would be able to understand and connect better with others if they were around them from 8-3 every day. Your children can connect with others because of who they are, because of the walk they will have, because of the path of their life as the Lord leads them.
We all have roads to walk. Even our children. And for this season, it's good to walk with them. When the time comes for them to walk with others, they will know what to do.
Blessings,
Jonelle