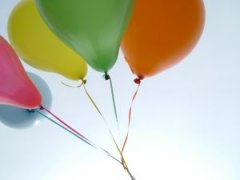 For many homeschoolers, May marks the end of the school year. Those who have a student finishing their final year will likely be celebrating the milestone with a graduation ceremony of some sort. Those whose students will be back at it in the fall, will likely also be celebrating the end of another school year. Summer looms bright with promise!
Today my blog post is simply one of encouragement. Please allow me to be a "cheerleader" for a moment and say Good job!! You've come through another school year ... complete with its highs and lows ... and you should be proud of your hard work.
If your homeschooling "season" is drawing to an end as you graduate your last, let me offer a hearty well done, thou good and faithful servant. In my very humble opinion, there is no greater or more difficult job than raising children. That you have chosen and commited to not only parent them, but to also educate them, is no small feat.
If your homeschooling is about to go on summer break, let me suggest that sometime over the summer you check out the "encouragement" page of the  Homeschool 101 section on our web site. A hiatus from school is the perfect time to "fill your tank" for next fall. Keep up the good work, and don't grow weary in doing well.
May your summer be filled with wonderful adventures with your family.
Still on the journey ...
~Judy Wnuk
Sonlight Customer Champion