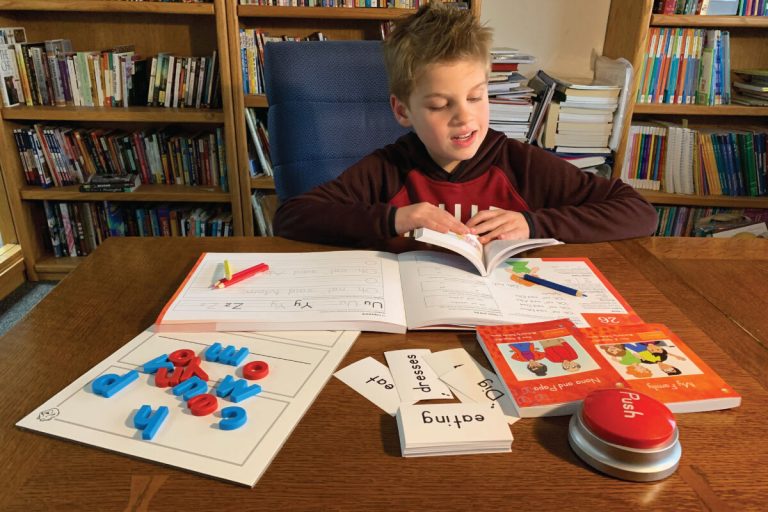 When I homeschooled my children, one of my sons really struggled to learn to read. He didn't become an independent reader until sixth grade, and to this day prefers audio books to print. (He attended public high school and was valedictorian, so he proves the point that there is no correlation between IQ and age of learning to read.)

For almost two decades, I have been looking for a remedial reading program to complement Sonlight's elementary language arts. Although many children learn to read with no difficulty using Sonlight, other children struggle.

This came home to me when my daughter Amy started homeschooling her boys. Though the other two learned to read without difficulty, her third son made very slow progress, eventually falling about three grades behind.

And her fourth son made no progress at all.

She started with Sonlight, then moved to what we carried then as the remedial reading program. From there, she worked her way through a full dozen reading programs and therapies—all the ones you hear recommended, and then some.

Almost five years in, my grandson was still struggling through the kindergarten Fun Tales books.
Dr. Karen Holinga and the Happy Cheetah Reading Program
Around that time, I went to a homeschool convention and heard a presentation by Dr. Karen Holinga, the developer of popular spelling program Spelling You See. She taught information on remedial reading that I had never heard before.

I approached her after her talk. "Dr. Karen, my grandson can't read."

She said, "Send your grandson to me, and I will teach him to read."

Amy and her son drove from Virginia to Ohio to meet with Dr. Karen. While there, Amy picked up the beta version of the Happy Cheetah program.

Amy and her son continue on their reading journey. My grandson has made progress, while overcoming both of the common hindrances to reading that Dr. Karen sees in her office.

At Sonlight, we are pleased to present the Happy Cheetah Reading System to you, primarily as an option for remedial readers, but also as an alternative for beginning readers. With Happy Cheetah your child can learn to read, frustration-free.

If you have a struggling reader, we would love to help. I personally know the pain of a delayed reader. And since 20% of students do need additional reading help, most likely you know someone whom Dr. Karen could help.
If you would like a free copy of Dr. Karen's Cure, you can get a FREE digital version when you request it here.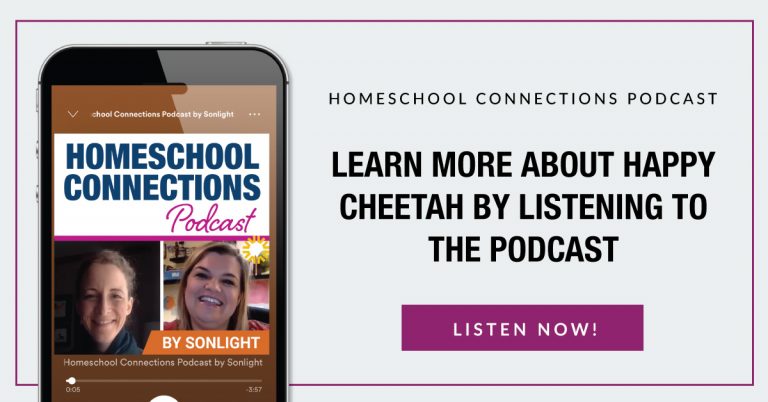 ---
Want more encouragement?
Sign up for Sonlight's bi-weekly e-newsletter
You'll be encouraged by the words of founder Sarita Holzmann, inspired by real-life stories from other homeschoolers, pick up practical tips for the journey and more.
---