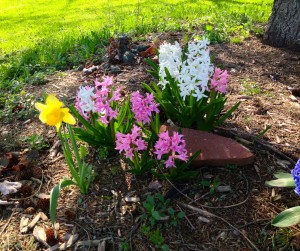 My favorite season of the year has finally reached upstate New York. And with it comes the perfect opportunity to teach my favorite subject ... science!
As the school year winds down for many, and plans for vacations are in the works, it's a good idea to build a little science into your summer. As the pressures of math and essay writing are set aside for a time, plan to build some exploration and discovery into your schedule.
Younger students should begin their summer with a nature notebook in hand. Each time you head to the park, or the beach, or even your backyard, be sure their nature notebooks and a package of colored pencils are making the trip as well.
Summer is a time for planting and growing, so don't miss the opportunity to do some square-foot gardening, or utilize a handy windowsill to plant some radishes, or begin some corn and beans. So many valuable lessons, both in academics and character, can be taught in the process of preparing the soil, tending the plants, and ultimately harvesting the results.
I talk with many homeschoolers who complain that it's just tough to work science, and especially experiments, into their daily school schedule (anyone remember HENSE = Home Educators Neglecting Science Experiments?!). Summer is the perfect time to get a jump on those science assignments ... and to accomplish them with excitement, instead of just a sense of responsibility. Sonlight's Discover & Do DVDs are a great way to add fun to your science studies, and the perfect activity for those rainy summer afternoons.
Don't miss the opportunity to introduce your students to the marvels of God's creation, and the fun of discovery that science has to offer. No more listening to kids say "I'm bored" during their summer break!
Still on the journey ...
~Judy Wnuk
Sonlight Customer Champion