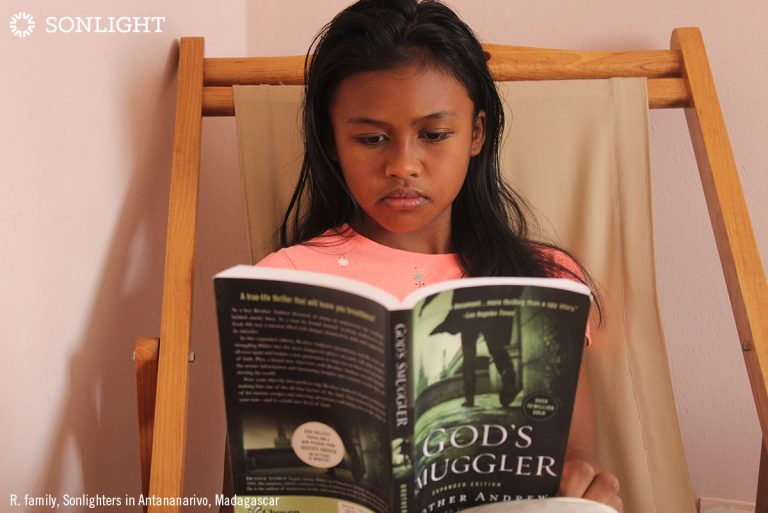 Sonlight offers Christian homeschool curriculum. Yet we include books that are written by non-Christians. We purposely do not slap a Bible reference on every page. And we tackle topics that make some people uncomfortable.
So what makes Sonlight's curriculum Christian?
Following Christ permeates Sonlight's homeschool programs in five key areas.
1. Inspiring Biographies
Sonlight includes biographies of people God used to change the world. We do this to allow your family to see how God works across denominations and time to expand His kingdom. These books also show how God uses ordinary people to do extraordinary things so you and your children can begin to consider how God wants to use you.
Christians have changed the world. Sonlight shows you how.
2. Missionary Biographies
Sonlight includes missionary biographies so you and your children can catch God's heart for the world: Every person, no matter their race or religion, is loved by God who wants to bring them into His kingdom so they can find grace and healing and share that redemption with others. These books also tend to recount the amazing ways God works and the transformation that occurs within people who turn to Him.
Sonlight is a Christian education, based on the true stories of Christ-followers the world over.
3. Scripture Reading
Sonlight includes Scripture reading without specific curricular input to encourage and allow you and your children to hear God speak to you through His living word. Sonlighters learn to read through the Bible as the Bible and not just a few fun stories. This allows God's word to permeate your lives and do the work only the Spirit can do.
Sick of milquetoast devotions during breakfast Bible time? Come read Scripture with Sonlight.
4. Prayer and Intercession
Sonlight includes a prayer guide so your family can, together, begin to change the world through intercession for people who have not yet been connected with Christ. Your family can also, through this work, develop a passion for certain peoples that can alter their life trajectory to be more meaningful and fulfilling as you follow where God leads.
Join Sonlight in prayer as part of your homeschool and change the world.
5. Thoughtful Dialogue
Like great Christian thinkers of the past, Sonlight encourages questions, discussion, and consideration for other views so your family can better address the situations in which you find yourselves. With such a strong cross-cultural view resonating throughout our literature selection, your family has the opportunity to look beyond the scope of your community to a wider world that is desperate for winsome ambassadors for Christ.
Do your kids question Christianity? Sonlight helps your family wrestle with hard questions.
How Following Christ Impacts What We Do as a Company
We support missions so those who have never heard the name of Jesus have the opportunity to enter His kingdom.
We pray every day for one another, our customers, and our world.
We engage in ethical, proactive, and responsible business practices so what we do day in and day out blesses our customers, vendors, employees, communities, as well as the environment, government, and general milieu in which we live for God's glory.
Sonlight, both the curriculum and the company, is permeated with Christ. It's an education that lets you discover your world, pray for your world, and ultimately change your world.
Read. Share. Pray. Talk. Together. That's a Sonlight education.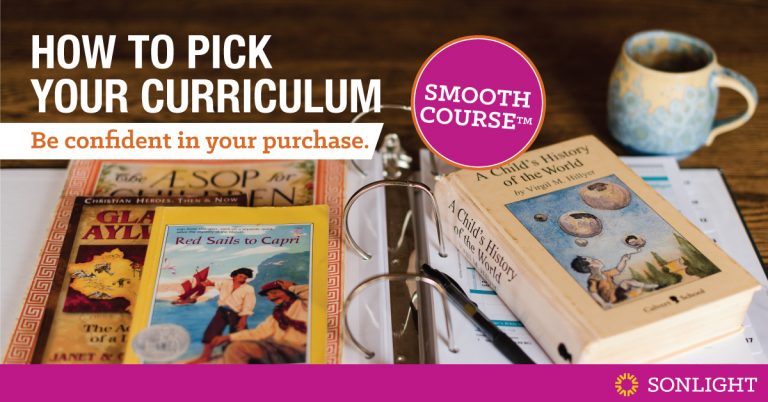 Start your Sonlight journey with SmoothCourse™.