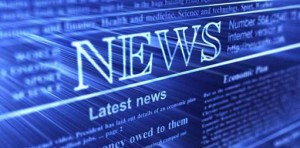 Homeschoolers have been in the media spotlight of late ... for both negative and positive reasons. As I've grieved over the news that has been  difficult to read, I've also been impressed by those who have represented homeschooling so well.
In pondering these recent events, I'm reminded that while one's ability to win a spelling bee is not tied specifically to home education, it is true that homeschooling allows children room to pursue their passions. As Michael Smith, president of HSLDA has commented in the past, Homeschooling is not a magic ticket to academic contest victory ... yet homeschooling does allow for extra flexibility for children to pursue what interests them.  While there was never any guarantee that my daughter's passion for karate was going to launch her to the Olympics, or my son's passion for baseball was going to gain him a sports scholarship, very often the pursuit of interests turns into something quite phenomenal.
Consider, for example, the life of young Sawyer Fredericks. This 16 year old homeschooler lives on a small farm in rural upstate NY and has had the freedom to pursue his passion of music to wherever it might take him. In February this year, that passion landed him on The Voice, and earlier this month, he took home first place.
14 year old Amanda Whitworth is a second generation homeschooler who is, this week, one of the many homeschoolers who make up 10% of the finalists in the Scripps Howard National Spelling Bee. It is reported that homeschoolers will also make up greater than 10% of the contestants in the National Geographic Geography Bee later this year.
While homeschooling is certainly no guarantee of fame, it is interesting to me to consider what part home education plays in allowing a student to pursue those things that are of interest to them. Homeschooling has its fair share of detractors, but one can certainly not argue with the rather lengthy list of noteworthy individuals who were taught at home and pursued their passions to great heights.
So if you are tempted to doubt your choice to homeschool in these days of negative publicity, be encouraged that you are offering your child(ren) the opportunity to explore and pursue those things that are of interest to them. You have the flexibility to arrange your daily schedule of academics to make room for things like karate, baseball practice, guitar lessons, and even studying for spelling and geography bees! Mornings spent shadowing your local veterinarian or afternoons spent volunteering for an adaptive horseback riding program for mentally challenged adults are unique and uncommon opportunities that your students might otherwise miss were they tied to a set classroom schedule. And all those extra-curricular activities and experiences that fuel your student's passions make a great addition to their portfolio as they apply to colleges in the future. There are no limits to where your child's passions can take them. Just ask the Tebow family.
Still on the journey ...
~Judy Wnuk
P.S. If one of your children has an interest in music, consider pursuing that potential passion through our Piano Wizard promotion. But don't wait too long, it's almost over!