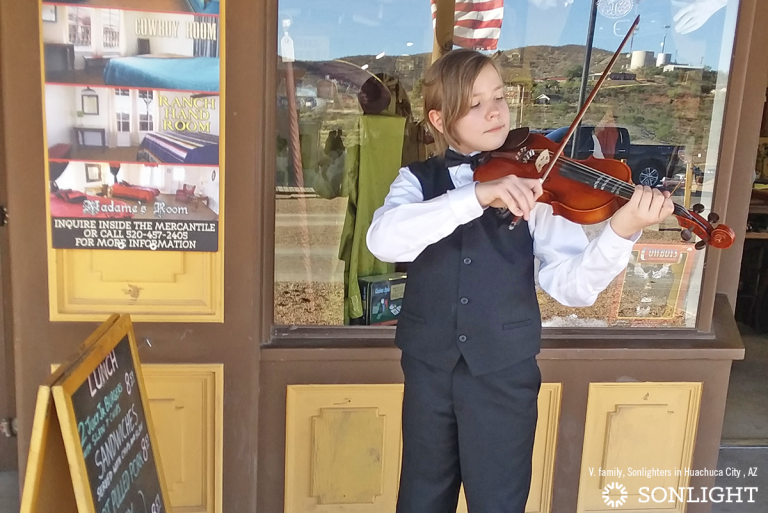 I own it: ours is a family that values the arts. As such, our homeschool is one where we prioritize immersion and exposure to all forms of creative expression. Fellow homeschoolers often lament that while they find it easy to give their children a steady diet of fabulous literature (hint: every level of Sonlight!), they just don't have the budget to pursue much in the way of the performing arts.

Guess what? We don't either! Despite a bare bones level of spending, however, we regularly attend plays, attend concerts, and even see dance performances.

The Arts Matter
The current STEM focus of education is well deserved; Science, Technology, Engineering, and Math are vital to a vibrant education. But the lesser-applauded STEAM acronym sneaks in the element that ties all of those areas together—Art.
It's through art that we develop empathy, experience compassion, and learn to communicate our own passions. In a pinch, we can find a Netflix video to experience Shakespeare or use Spotify to bring Vivaldi's music to life. But nothing replicates the depth of a real, lived-in moment where we encounter fellow human beings engaged in the acts of creativity, skill, and art.

Finding Low-Cost Resources
We all know that a Broadway production can run in the hundreds of dollars for a single ticket. How does a homeschooling family afford to experience performing arts on one income? Here's how we find low-cost, budget-friendly ways to add performing arts into our homeschool culture.

1. Shakespeare in the Park
Nearly every community has some form of this summer stand-by. Google Shakespeare and your town's name (or the name of the nearest mid-sized town) and see what option pop up. Call and ask if there are bargain performances on certain days of the week.
2. Youth Symphony Performances
While tickets to the professional symphony may be out of reach, most organizations host a variety of youth ensembles led by experienced conductors. Concerts by these orchestras are often $5 or less and feature the works of well-known composers as well as newer compositions.
3. Community Colleges
The Arts Department of your local community college likely hosts multiple performances each year at little to no cost. Drama, music, dance, and even opera are staged through community colleges! You get low cost performing arts all while supporting your local aspiring artists!
4. Church Events
Larger churches might have their own dance and music groups, and even smaller churches have drama teams and even lesser-known performance forms like handbells. At Christmas, free community events like presentations of Handel's Messiah are easy to find with a little digging.
5. Library Events
Your local library may host outreach and education events for a variety of local resources, like thespian groups and musical ensembles. For example, our library has a quarterly Instrument Petting Zoo with musicians from our city's symphony orchestra. We've also enjoyed several events where actors staged scenes from plays that were being performed locally at the time.
6. Local Schools
Events at your local public schools are usually open to the public. Plays, concerts by bands and orchestras, and any other performing arts offerings are usually just a few dollars per person. We were delighted to find that a local high school has one of the top strings sections in the region— and their performances at the end of each semester are under $15 for our whole family to attend!
7. Small, Local Theatres
While you probably have one or two central, well-known theatres in your town, a little digging will give you the names of a few smaller venues. Their offerings may not be as splashy—often this is where you'll find your Children's Theatre groups setting up shop— but they will have diverse and inexpensive performing arts options. This is, in my opinion, the best way to start a tradition of seeing The Nutcracker each year. Spring for the all-out, big deal performance once… then support a smaller ballet studio with your $5 per person on the other years!
8. Look For Special Events
Subscribe to mailing lists and keep an eye on homeschool group pages to get advance notice of upcoming free special events in your area. While some may be recurring and seasonal (like Christmas concerts) others may be one-offs that you won't want to miss!

Support Your Community, Enrich Your Homeschool
Through our local resources, we've been able to meet and interact with passionate artists right here in our own community and stay afloat financially! Pursuing the performing arts as part of our homeschool culture has brought to life the subjects my children study every day and given them new outlets of creative expression.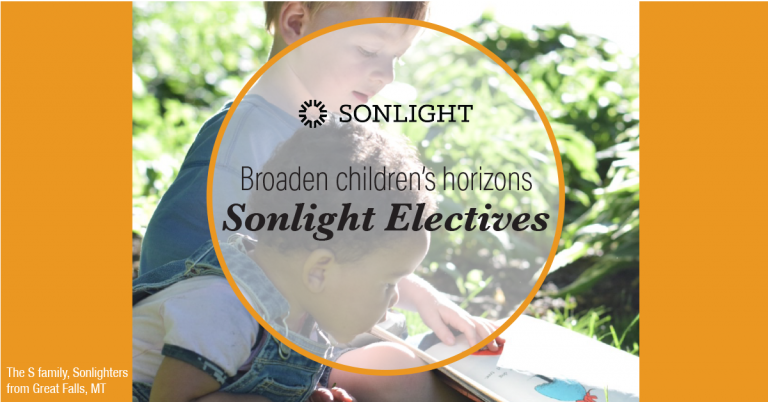 While we can't provide theater productions or opera performances, or we can enrich your homeschool with engaging electives such as art, music, foreign language, coding, and more. See our carefully curated elective choices here.