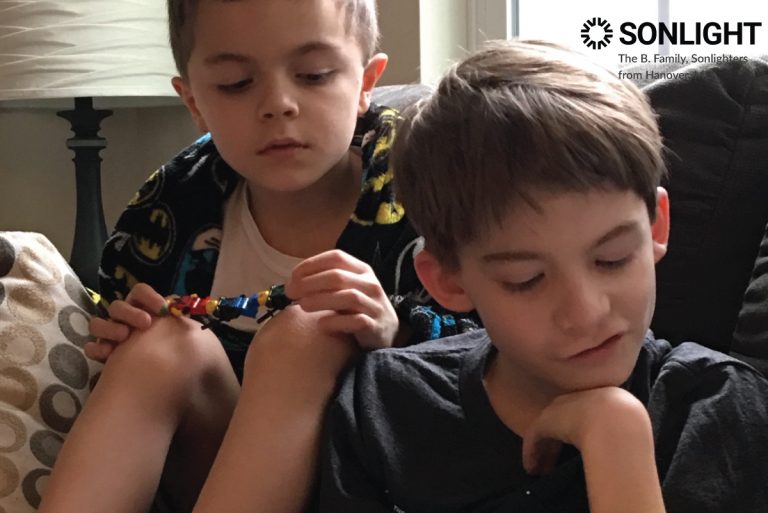 Did you know that some homeschool programs will teach your children for you? You can put your child in front of a computer and then go about your day. Your kids can be homeschooled without your being involved. This is a hands-off homeschool approach.
I'm not anti-technology. I've seen programs work beautifully! So it's not the computer programs themselves that I have issues with. My concern comes when we use these programs to replace what I believe is a parent's role.
Hands-on Homeschooling
I see the allure of hands-off homeschooling. It's so easy and convenient. But while that might be the best option for a few families, it is definitely not the Sonlight approach.
Annie Dillard reminds us of the obvious:
"How we spend our days is, of course, how we spend our lives."
So how do you want your family to spend its days?
Parent-intensive Homeschooling
Sonlight is about families learning together. You and your kids will read, talk, and discover together. Your typical Sonlight day includes snuggles with your little ones and real conversation with your older students.
It's not a hands-off homeschool approach. Instead, Sonlight helps you fulfill your God-given duty to guide your children in life. We give you the tools, schedules, and resources you need to be confident as you homeschool and invest in your children's lives.
The result of your central involvement is that your children grow up learning that you are a great source of loving wisdom when they want to talk or need advice.
What a privilege for parents who have cultivated that sort of family atmosphere!
Imagine the Adults You Aim to Raise
When your children become adults, do you want them to engage with you in face-to-face, attentive conversation? Or do you want them to be constantly preoccupied by technology? Will your adult children be able to ignore their gadgets in order to relate with their families – at the dinner table, in social settings, or when guests are visiting?
Your kids will naturally learn to use technology. The question is whether they'll also learn the art of really listening, of conversing, of maintaining thoughtful discussion. Hands-off homeschooling can't teach these skills the same way that family-centered, parent-intensive homeschooling can. If you like the idea being heavily involved in your child's education, the Sonlight approach is for you.
Family-centered homeschooling also builds precious family memories, shared experiences, and bonding times you will treasure for decades to come.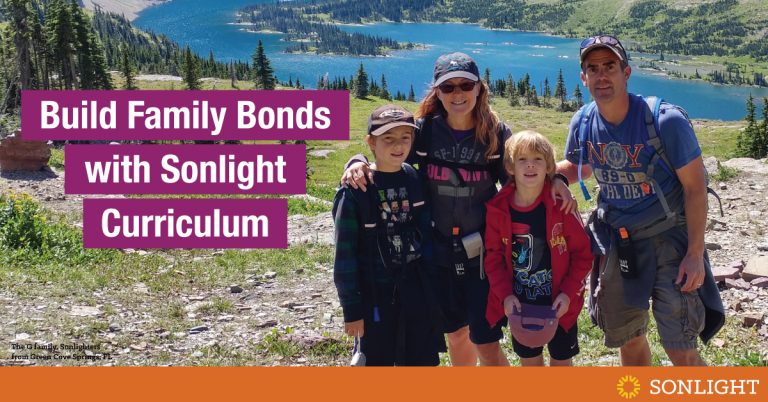 ---
Want more encouragement?
Sign up for Sonlight's bi-weekly e-newsletter
You'll be encouraged by the words of founder Sarita Holzmann, inspired by real-life stories from other homeschoolers, pick up practical tips for the journey and more.
---