Previously I talked about the problems that I had trying to teach my children important character traits by reading books written specifically for that purpose. I believe the stories did not translate into real life because they didn't make any sort of positive impact on my children. They might know to never tease a weasel, but brothers were fair game!
I believe character traits are caught not taught! But, I think we can do something to make catching them a bit easier. It is somewhat of a secret, but I will share it with you....read real books! Not books designed to teach character--kids are too smart for that. But when you share real, living books with your children you will have many opportunities to talk about the characters in the books--what they did right, what they did wrong, what they should have done.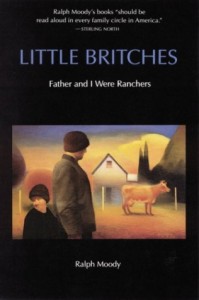 I remember when I read Little Britches  to Kari and Scotty. That book is full to the brim of character lessons-most of them learned by the author, Ralph Moody when he was growing up near Littleton, Colorado around 1910. This autobiography is a wonderful account of growing up on a ranch; about responsibility and honesty and about the relationship between a father and son.
Ralph is an amazing storyteller who weaves his story like a fine tapestry. It is amazing how he remembers so well what it was like to be a child. And the lessons Ralph learns in the book are as applicable today as they were 100 years ago. Whether you homeschool or not, this is a delightful book to read aloud to your children. It will make a lasting impression on the whole family.
And who can forget about the elephant who is "Faithful, 100%"? Horton Hatches the Egg  is another story where you can talk about doing what is right, about responsibility and friendship, about love, adoption and what makes a good parent. This is a great read-aloud book that brings up many character issues for you to discuss with your young children.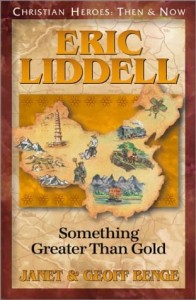 There are so many wonderful stories with great story lines and characters worthy of emulation or of scorn. One of our favorite biographies was Eric Liddell --the athlete the story "Chariots of Fire" was based on. He was dedicated to running and to God, yet he had to make a choice between the two. His story is inspiring and humbling; a great book to read-aloud to older elementary and middle school children.
And then there is great historical fiction like Daughter of the Mountains, which teaches faithfulness and sticking with a job. There are antagonists you can talk about as well as characters who are good and kind. This book, like many others, gives you, the parent, an opportunity to talk about those core beliefs that you want to pass on to your children.
Another incredible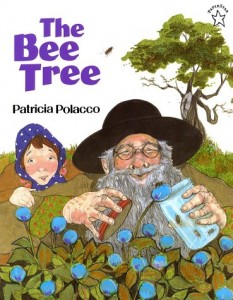 book to read to younger children is The Bee Tree. It not only teaches natural science, but also the value of reading and the wisdom of older people.
I could go on and on because for every book I mentioned, there are scores that I didn't-- but basically I found that reading Sonlight's read-alouds to my children was a natural way to talk about situations and characters. We could discuss their decisions and what they could have or should have done differently and what we would do if we were in their shoes. I believe this is character training at its best.
So read a book to children,
That's my best advice...
Talking about building character
During family time is nice!
And, I would love to hear of books you have used to help teach your children the value of having a good character.
Take care,
Jill