Many high school graduates have talent. Many score well on standardized tests and get into great colleges. Many hope to make something of themselves.
But you know what strikes me about Sonlight graduates? They seem to have a sense of purpose behind it all. Sure, they also have talent and many score remarkably well on standardized tests. A huge number get into their first-choice colleges. But their drive is rarely money or fame.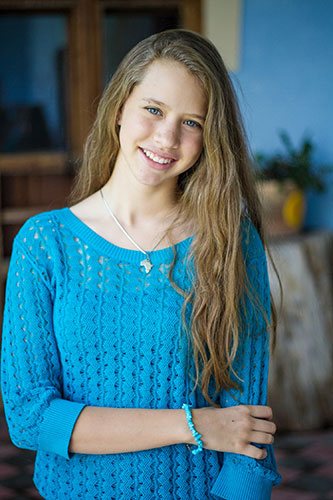 Congratulations to Keila Pieters – a soon-to-be Sonlight grad who won our $20,000 scholarship this year! Keila aspires to cultivate her gifts and become a medical missionary. Meet Keila and the other 12 winners.
Sonlight grads have spent years grappling with God's heart for the world. They've read countless biographies of ordinary people who have followed God's unique call on their lives. Many of them understand that God has gifted them in specific ways to serve a hurting and needy world.
That thrills me to no end. My heart is to help parents raise up kids prepared to do whatever God calls them to do. That means they need to be attuned to God's voice, have a desire to follow, and be willing to do the necessary work to prepare. Time and time again, I've seen this happen. For example...
Have you met our 2015 Sonlight scholarship winners? Their diverse interests and passions astound me. Some highlights I noticed:
Sonlight scholarship winners are their own people

You won't find cookie-cutter students here. I think that homeschooling in general, and Sonlight in particular, gives students the freedom to find their own gifts and the courage to follow where God is leading them.

They show stunning creativity

Since they're not bound by the duties, homework and expectations of an institutional school system, these teens have had time to delve into their passions. Hannah formed a family band and led them to release their own album. But her creativity doesn't stop there. She also directed an award-winning documentary. With two sisters born with genetic disorders, Hannah and her family made this documentary to uncover the hidden, and often brutal, discrimination such children often face in the healthcare system. Her hope is to raise awareness so such children receive the love and support they deserve. It's amazing work.

They exemplify academic excellence

As usual, the scholarship winners show impressive test scores and are headed to very respectable colleges. They are ready for the academic rigor inherent in the next step toward living out the calling God has given each of them.

They use their gifts to serve others

Many students focus on building a good resume. But these students go beyond that. I love to read how these scholarship winners cultivate their gifts in order to share them with others. Tabitha – like so many Sonlight teens – serves the children of her church through volunteering at VBS. She also participates in Bible quizzing, and dedicates significant time to helping younger children's Bible quiz teams. Elise shares her love of Irish dance with many children through the thriving business she and her sister run, teaching Irish dance.

They all have inspiring goals

These winners want to share the Gospel with the world, in word and deed. James hopes to be a pastor, while Keila is preparing to go into medical missions. Elise wants to be a teacher, and Tabitha hopes to become a nurse. All want to love and serve those around them with their gifts.
I've heard of many Sonlight grads who share these qualities. I thank the Lord that He is raising up the next generation to share His love and truth with the world.
Wherever you are in your Sonlight journey, keep up the good work! Whether or not your children win scholarships when the time comes, I know your efforts will bear fruit in their lives for years to come.
Blessings,
Sarita
P.S. I would love for your child to apply for a scholarship, too. Sonlight students preparing to enter college next year can apply, as long as your family has purchased and the student has used at least five Sonlight Full-Grade or Core programs. We have two scholarship categories: one that ranks academic achievement the highest, and one that ranks creativity and acts of service the highest. You can see full scholarship details and criteria here.
---
Want more encouragement?
Sign up for Sonlight's bi-weekly e-newsletter
You'll be encouraged by the words of founder Sarita Holzmann, inspired by real-life stories from other homeschoolers, pick up practical tips for the journey and more.
---